McLaren takes a 1-2 win at Monza F1
McLaren takes 1-2 victory at Italian GP 2021, as Daniel Ricciardo won Monza and Lando Norris finished second. Sergio Perez finished at P3, but in the final F1 standings, Mercedes driver Bottas stands at the third spot, owing to a 5-second penalty that pushed Perez to the 5th spot. Ferrari's Charles Leclerc stands at P4.
This year's Monza victory is the first for McLaren Racing after 2012 Brazilian GP. Ricciardo has a commendable upper hand in timings, of 1.74 seconds over Norris. The Australian driver also emerged to be the F1 'Driver of the Day' for Monza 2021, after having claimed the fastest lap in the final tour.
Monza Sprint: Things To Know About The New Format
Monza Grand Prix 21 was filled with action and drama. Monza F1 this year had a sprint race. Having made its debut this year at Silverstone, the Sprint format is a new concept altogether. Each of the sprint qualifying F1 races will be a mini race spanning over a considerably shorter distance and with toned-down overall durations compared to the main race. The sprint race would run over 100 kilometers against the usual 300 km of the regular race. At Monza, the sprint race had 18 laps and lasted for 25-30 minutes in total, but was quite action-packed.
The Backstory
Mercedes driver Valtteri Bottas won the qualy race, followed by Max Verstappen, Daniel Ricciardo, and Lando Norris. However, Mercedes had to change the W12's engine and associated components earlier on Saturday. This essentially meant that Bottas got 15+ places grid penalty and had to start the main race from the back of the field. He was, however, quite confident of securing a podium despite his P19 start on Sunday.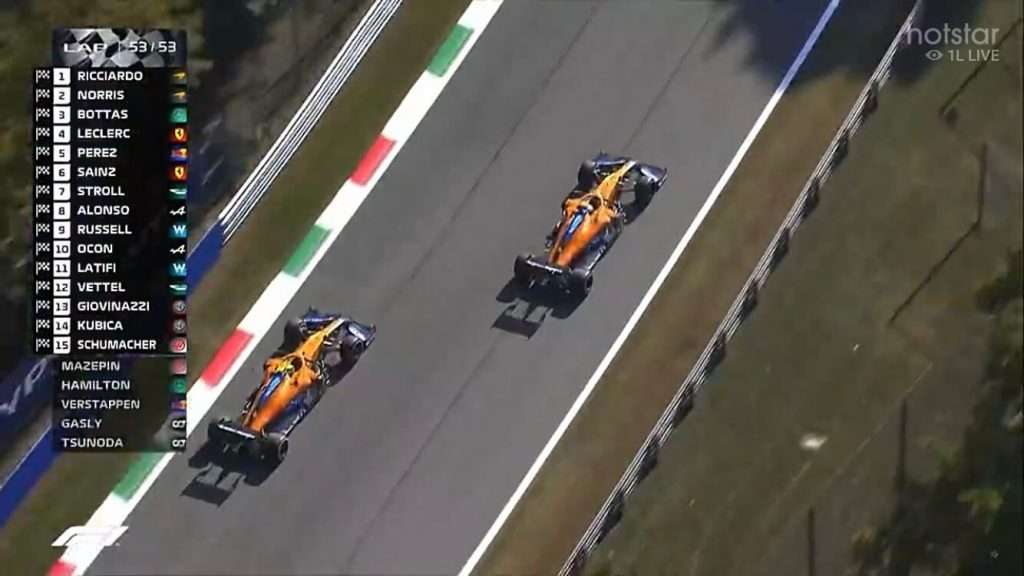 Italian GP: Main Race Highlights
Max Verstappen started from the pole, followed by Ricciardo, Norris and Hamilton. Owing to the free tyre choice at the start of the race, all the top 10 drivers except Hamilton chose to go with medium tyres, while the Mercedes driver opted for hards.
Verstappen initially made a great start from the pole, but was soon chased and surpassed by Ricciardo, who then took a clean lead going into the first chicane, which he could boost further ahead in the race.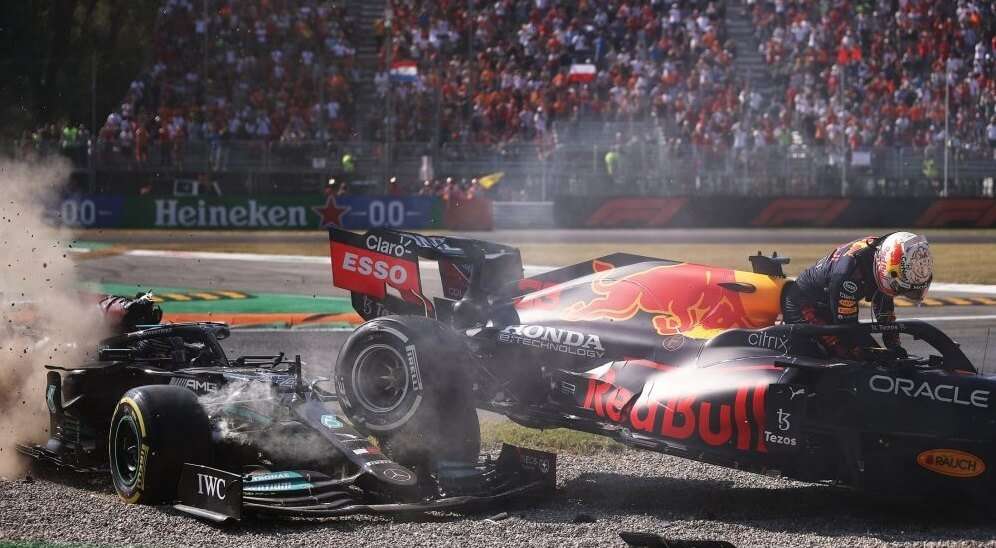 Let's get social! Follow Vroom Head India On Twitter, Facebook, Instagram, Pinterest, Whatsapp, and LinkedIn
A few laps into the main race, Hamilton and Verstappen were seen involved in a serious fight with each other. Hamilton attacked Verstappen into the second chicane. The Red Bull driver maintained his line, leading to Hamilton being taken to run-off and accusing Verstappen of deliberately doing it to him. The incident led to the disqualification of both the drivers. Post the race, both the drivers were seen blaming each other for the incident and were awarded different grid penalties as well. Another incident involving a number of cars had a virtual safety car deployed for a short while.
Ricciardo continued to maintain his lead and even went on improving it further. Valtteri Bottas who had started from P19, displayed an epic drive and soon was driving at P4. Redbull's Sergio Perez was driving in P3, before he was given a 5 seconds penalty. Lando Norris exhibited terrific driving and slotted quite well in P2. Towards the end of the race, he even thought of attacking his own teammate Ricciardo, but was advised by the team to hold himself back and settle down for P2.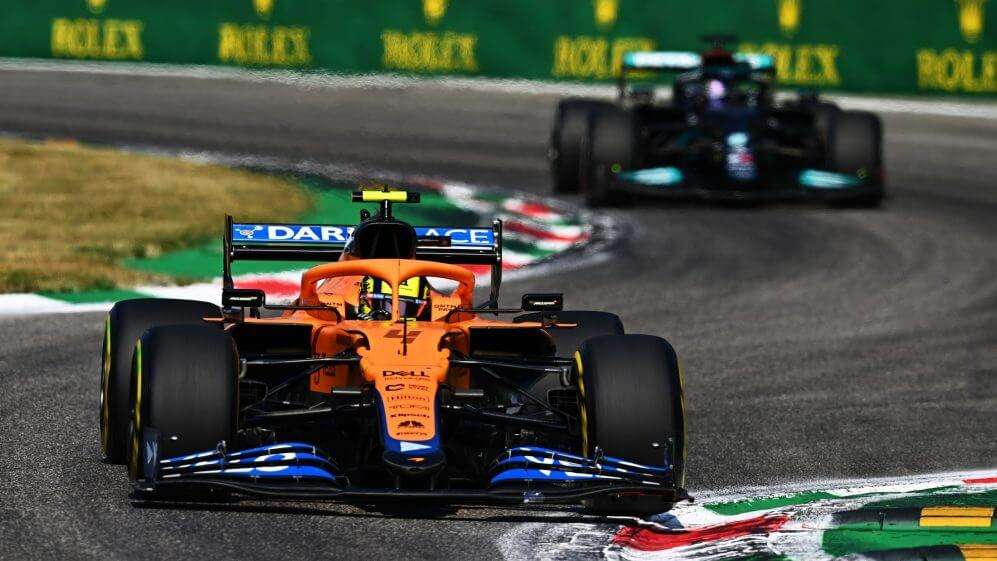 Italian GP Results
| | | |
| --- | --- | --- |
| Position | Team | Driver |
| 1 | McLaren | Daniel Ricciardo |
| 2 | McLaren | Lando Norris |
| 3 | Mercedes | Valtteri Bottas |
| 4 | Ferrari | Charles Leclerc |
| 5 | Red Bull Racing | Sergio Perez |
Italian GP: Monza F1 Standings
Let's get social! Follow Vroom Head India On Twitter, Facebook, Instagram, Pinterest, Whatsapp, and LinkedIn
Image Source: Formula 1