Mercedes Benz maintains its market leadership in India!
Mercedes Benz India, posted extremely strong sales performance and market leadership in Q2 this year. The manufacturer achieved its best-ever Q2 numbers in India, this time. 3,551 Mercedes Benz cars and SUVs were sold in Q2, this year, indicating an epic upward climb of 113.5%, from Q2, 2021.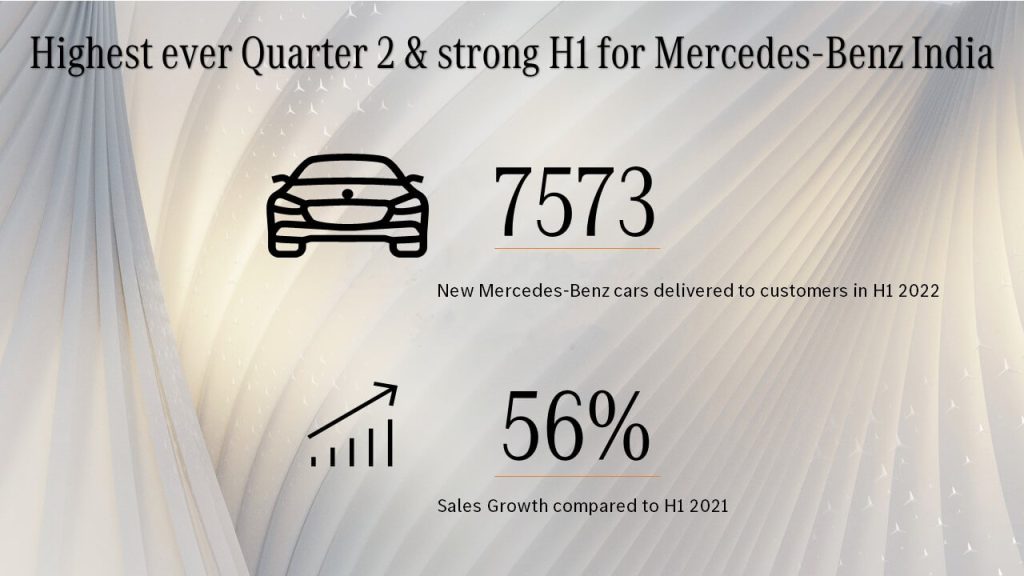 MB delivered a total of 7573 new cars in H1 2022, translating to a growth of 56% from the 4,857 units of H1 2021. The recently launched new C Class has been in huge demand. Other popular nameplates like the E class, S class, GLA, GLC, and GLE have also contributed well to the numbers and their growth. High demand continues for the S-Class Maybach and GLS along with the AMGs.
ALSO READ: Mercedes Benz C Class: Revisiting The Generations [W201 To W206]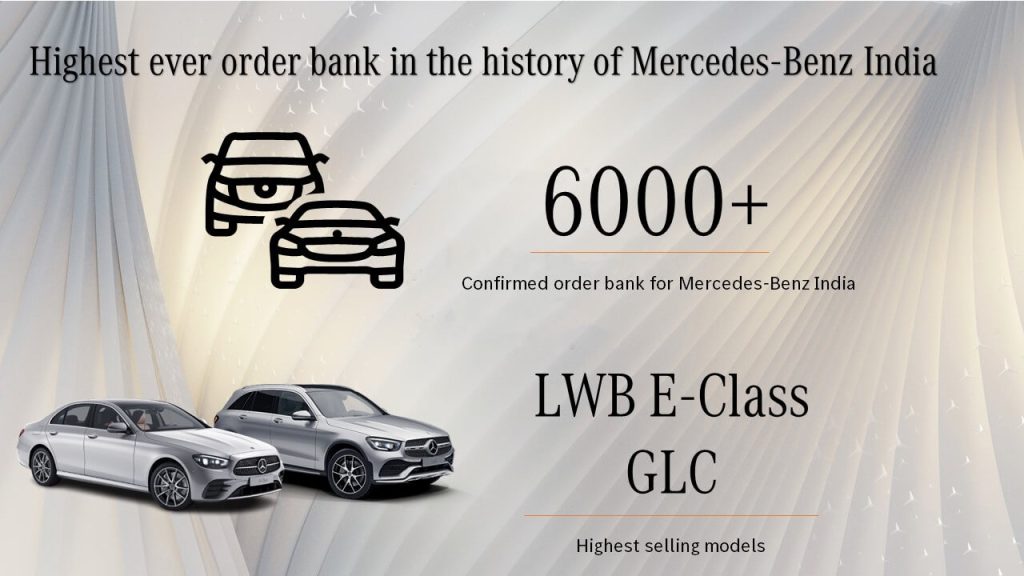 Digging deeper, the LWB E Class and GLC could be called the show stoppers. The E has been the single highest-selling model for the brand here, and the GLC remains the highest-selling Mercedes Benz SUV, beating the GLA in market performance.
ALSO READ: 2021 Mercedes Benz GLA 220d 4Matic Review
Mercedes Benz has wrapped up the second quarter, with a record-breaking confirmed order-bank of more than 6000+ units. It is now working towards increasing production and thereby curbing the number of pending orders.