The new Reise tyre range includes rubber for all kinds of motorcycles- from commuters to tourers and ADVs!
Mahansaria family owned Reise Moto has launched a new range of premium tyres under the newly launched 'Reise' brand, in India. 'Reise' is a joint venture with Mitas Group, which is renowned globally for making impressive two-wheeler rubber. Mitas is a major player in Europe and has a diverse portfolio of performance, road and off-road tyres. This European expertise and technological prowess will reflect in Reise tyres as well. The new tyre range is designed in Europe and engineered in India for the domestic tyre market.
Mahansaria and Mitas have jointly set up a state-of-the-art facility in Saykha, Gujarat, that would manufacture Mitas tyres for the European and North American markets and Reise for the Indian market.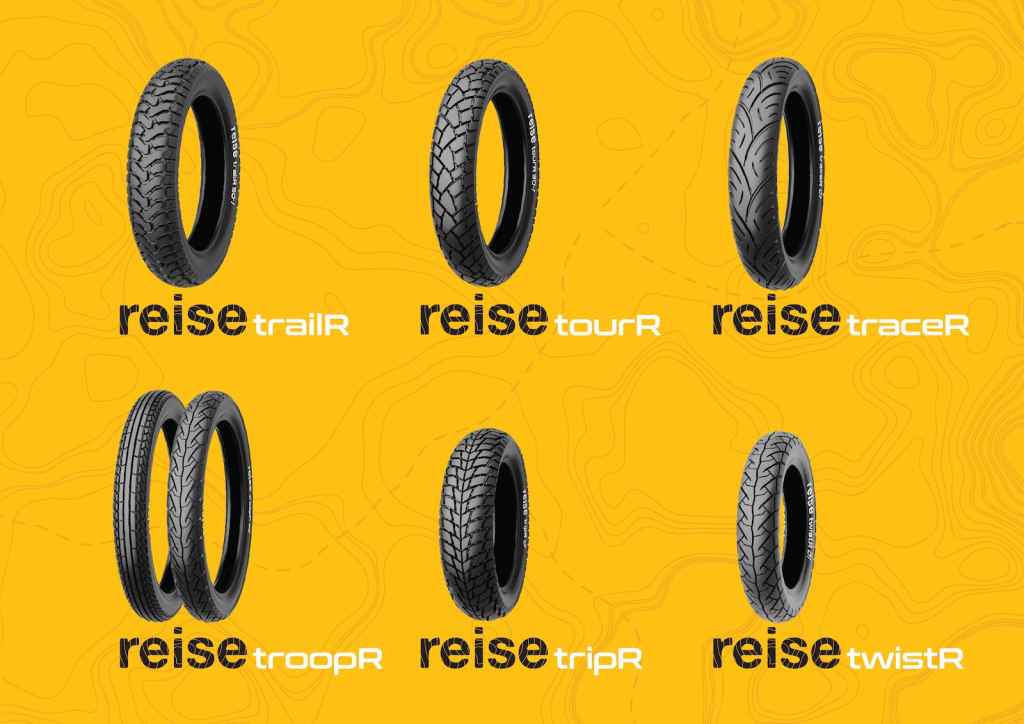 Reise tyres: Portfolio
Initially, Reise has launched a total of 6 products / sub-brands, as listed below:
Reise trailR
Reise troopR
Reise tourR
Reise traceR
Reise twistR
Reise tripR
TrailR, troopR, tourR, and traceR are motorcycle tyres while tripR and twistR are for scooters. As suggested by the names, these intend to deliver purpose-specific performance. With such a wide and carefully knitted portfolio, Reise could soon rank among the top tyre brands in India.
Reise TrailR is a dual-purpose, block pattern tyre that offers good grip and traction on roads and terrains alike. It draws its inspiration from the success and experience of Mitas at Dakar. Best suited for ADVs and scramblers.
Reise troopR is for commuter motorcycles, with a strong focus on optimum performance inside the city and ample fuel efficiency. These ribbed pattern tyres will offer ample grip, safety and comfort in all weather conditions. Reise offers two different products with distinct treads under the troopR sub-brand.
Reise tourR works well for tourers with its dual tread profile, offering ample grip, traction and handling on roads and terrains alike.
Reise traceR is the manufacturer's highway rubber that claims to offer great performance and handling on the tarmac. Most suitable for enthusiastic high-speed runs.
Reise tripR is a multi-functional scooter tyre that offers good grip, handling and rider comfort with its tread and compounds. It is claimed to have good durability as well.
Reise twistR is a sporty city tyre aiming at good all-weather grip, comfort and easy handling.