The all-new Triumph Rocket 3 sees a remarkable drop in price, amounting to over 2 lakhs !
---
Now don't drop your jaws yet. You hear that absolutely right. The all-new Triumph Rocket 3 has just been launched in India for an epic price. Yes, it has shed chunks in weight and in price, with the latter falling by over 2 lakhs INR. The 2020 Triumph Rocket III thus goes on sale at INR 18 lakhs! The manufacturer has chosen the ongoing India Bike Week (IBW) for the grand launch of the roadster.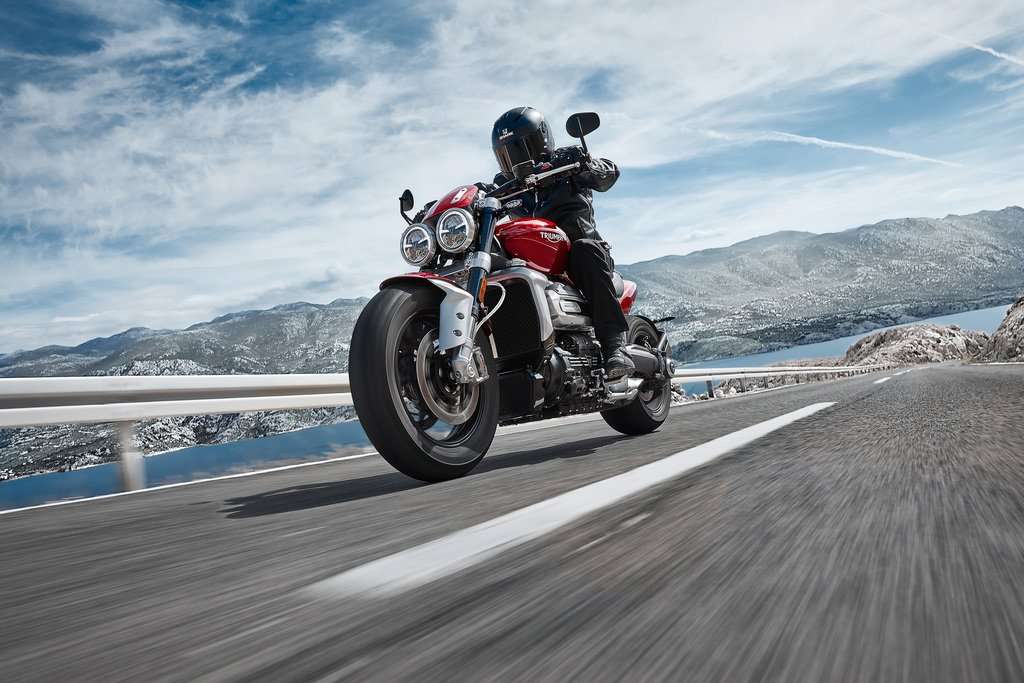 The all-new Rocket 3 had made its global premiere a few months back and the vehicle had much to boast of over its predecessor. The new Rocket 3 has shed weight and thus can go even faster than the previous model. The new vehicle weighs just around 291kgs, while its predecessor used to tip the scale at around 330kg!
The acceleration and speed on the new Triumph rocket 3 are absolutely incredible. With the new 2458cc engine, spitting out a colossal 167 PS of power and an astonishing 221Nm (the highest in any production motorcycle), in place, the 0-100 sprint happens breathtakingly fast and in 2.9 seconds!
This exceptional performance is further accentuated by the facts that the bike has been built on a lighter Aluminium framework and that the 2500 engine that now replaces the previous 2300 cc unit is also lighter than the former. The new Triumph Rocket 3 beats its rivals like the Ducati Diavel and the BMW K1600 GT hands down when it comes to torque and performance.
Let's talk about the features onboard the Rocket 3 now. The 2020 motorcycle gets all essential modern-day knick-knacks like a fully coloured TFT display, all LED lighting, Avon Cobra chrome tyres, single-sided swingarm, torque assist hydraulic clutch, ABS, hill hold control etc.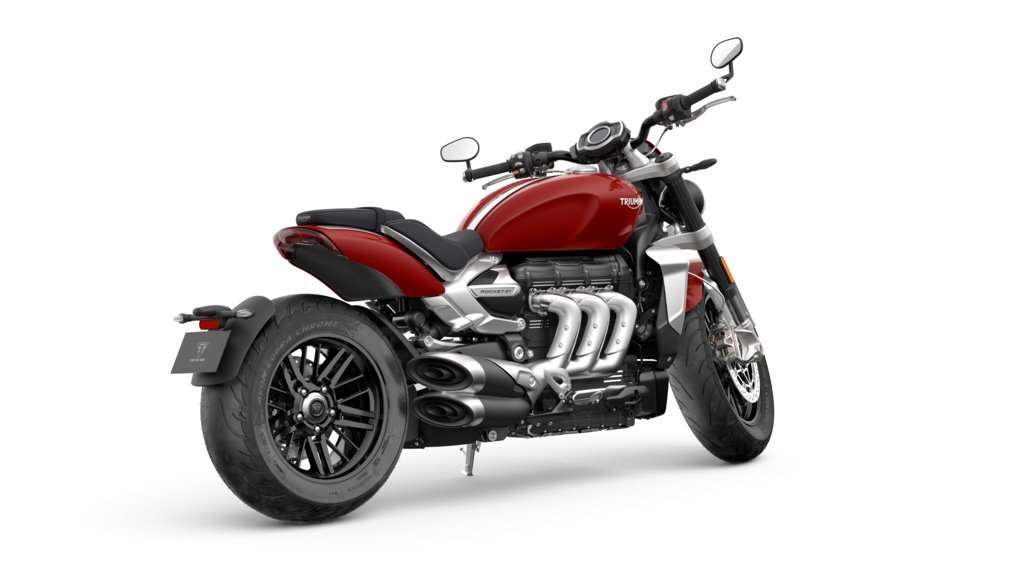 The Rocket 3 even has a set of dedicated riding modes for keeping the mammoth tamed at all times. The meanest thing about the 2020 Triumph Rocket 3 is that the butch stance of the machine comes to the Indian buyer at a cheaper rate than what it has in its home market! Yea, it costs around GBP 19,500 (INR 18.26 lakh) in the UK whereas in India it is around 18 lakhs! Weird but epic …