All new Tata Harrier Dark Edition is available in three different variants
It was recently that Tata motors launched the all-new 2021 Dark edition lineup. Overwhelmed by the huge market success of the previous Harrier Dark edition, Tata has extended the Dark suit to three other popular nameplates- Altroz, Nexon, and Nexon EV. Plus, the Harrier dark edition that was earlier available as a limited-run model, has now been relaunched with a few minor tweaks. 2021 Tata Harrier offers dark editions on three different variants- XT+, XZ+, and XZA+, priced in the 18.16-21.23 lakh range. Below is the variant-wise price breakdown.
| | |
| --- | --- |
| Variant | Ex-Showroom Price ( Lakh) |
| Harrier XT+ Dark | 18.16 |
| Harrier XZ+ Dark | 19.99 |
| Harrier XZA+ Dark | 21.23 |
2021 Tata Harrier Dark Edition price | full list
Tata Harrier Dark Edition: The Pedigree
Tata Motors had originally launched the Harrier Dark Edition in August 2019, soon after the market-debut of the Harrier dual-tone. It was then pitched as a limited edition car, available just in the top-spec XZ variant. The Dark edition was essentially a cosmetic upgrade, applying to the exterior and cabin alike. The 2019 Harrier Dark edition had immense traction in the market. Tata Harrier Dark Edition 2021 is hoped to repeat the success if not expand it further.
2021 Tata Harrier Dark Edition: What's New?
Topping the list of changes on the all-new Harrier Dark edition is its colorway. Unlike the 2019 Harrier Dark edition that was available in the Atlas Black shade, the all-new car gets a new colorway called Oberon Black. This new shade of Black has a tinge of deep Blue effect to it and looks even more menacing. The Blackstone finish on the wheels has been retained but the wheels themselves are now 18 inchers. You could also see a couple of #DARK badges on the front fenders to add to the exclusivity quotient.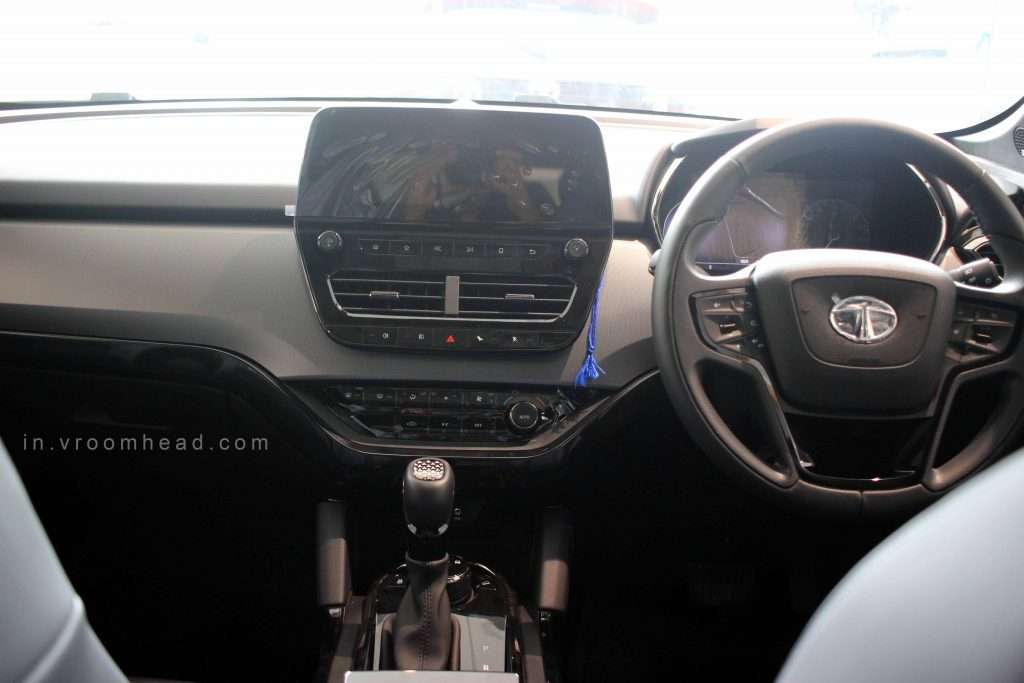 Similar to the previous model, the all-new Harrier Dark gets a dark theme for its cabin. It makes generous use of dark-coloured plastics and elements on the inside and has a dark upper environment as well. The seats come wrapped in premium Benecke Kaliko leatherette and get Tri-arrow-shaped perforations (the pattern can also be seen on the door trims) with deep blue undertones. There is also the signature #DARK insignia embroidered on the headrests of the front seats.
The entire mechanicals and feature list of the Dark edition Harrier remain the same as the standard variants, clearly stating the DARK suit to be a mere cosmetic upgrade.
Find a full image gallery of 2021 Harrier Dark Here!
Let's get social! Follow Us On Facebook, Instagram, Pinterest, Whatsapp, and LinkedIn
* Prices shown are ex-sh, Kerala