Ashok Leyland Ecomet STAR 1415 is India's first 7 Cubic Meter ICV Tipper
Strengthening its presence in the CV space, Ashok Leyland has launched the Ecomet STAR 1415 in India. The vehicle is currently the only ICV with 7 cubic meter capacity. Ashok Leyland's tipper ICV tipper range now has three products on offer- Ecomet Star 1015 tipper (5 cubic meter), 1215 tipper (6 cubic meter), and 1415 tipper (7 cubic meter).
Ashok Leyland ecomet STAR 1415: Key Facts To Know
ecomet STAR 1415 can be used in multiple roles like transportation of sand, Blue metal, bricks, construction material and in road construction. It is claimed to carry 10-15% more load per trip, translating to increased revenue for the owner.
The truck gets a heavy-duty axle, suspension and frame. It has a metal built cabin that offers optimum driver occupant comfort as well. Ashok Leyland claims longer service intervals and lower maintenence costs for the truck.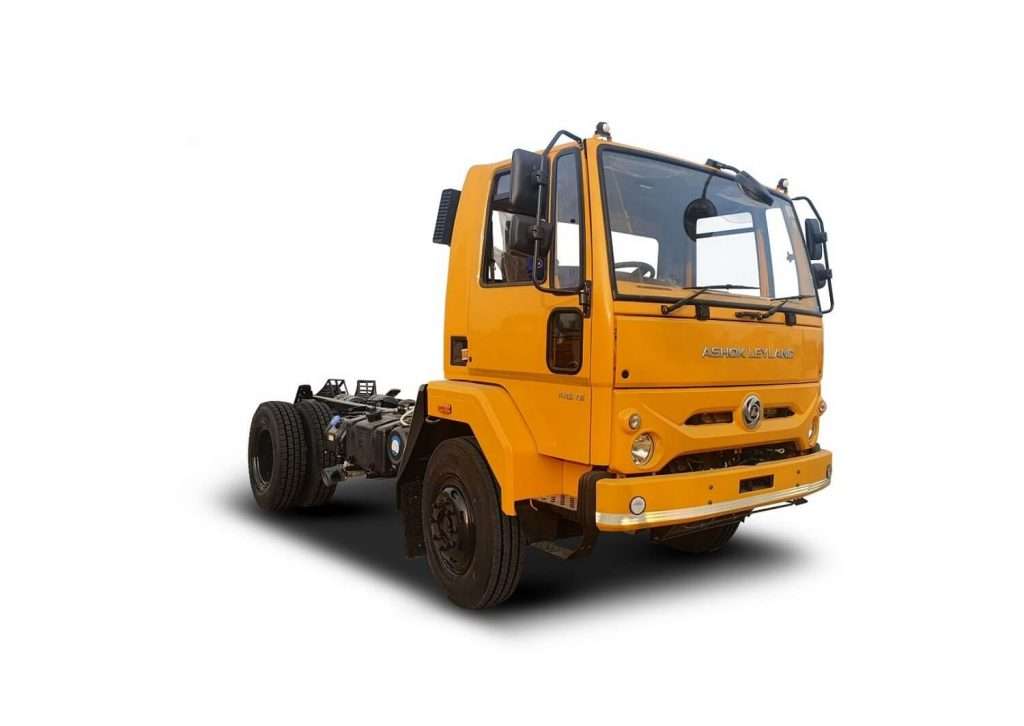 The ecomet STAR 1415 has a GVW of 14 tonnes and comes with a twin tipping ram for heavy duty ops. It can carry 7 cubic meters of load and gets full side opening as well.
The ecomet 1415 is powered by the manufacturer's H4 iGen6 engine delivering 150 hp and 450 Nm, and known for its fuel efficiency. It is paired to a 6 speed heavy duty DD transmission with improved gear ratios.
Talking of other specs, 9R20*16 tyres are standard while Nylon tyres can be had as payable extras, the digital instrument cluster offers advance driver assist features, and there is the i-Alert telematics system offered as well.
Let's get social! Follow Vroom Head India On Google News, Koo, Twitter  Instagram, Pinterest, Whatsapp, and LinkedIn