TVS iQube S packs a curated set of improvements that make it a near-perfect electric scooter! We ride one to tell you more…
When TVS launched the updated iQube electric scooter earlier this year, it had a lot to boast about. The scooter got new colours, more features, better tech and some key powertrain improvements, that pushed its real-world range to 100 kilometres. It was now a more worthy rival to all modern electric scooter nameplates. The iQube, which was already a near-perfect EV for families, is now even better and one step closer to perfection. It now comes in two different variants- Standard and iQube S. The standard variant gets minor bumps in its range and misses out on a few equipment that the iQube S has. It is the current range-topper, iQube S, that we are sampling now.
TVS iQube S: Design Changes
The updated iQube gets a few hand-picked visual changes and aesthetic enhancements. The e-scooter was earlier available in a White shade alone. The updated iQube, however, is offered in a wide range of colours, spread across and unique to variants. iQube S is offered in the following colourways: Lucid Yellow, Mercury Grey, Mint Blue, and Copper Bronze Glossy. It is the Mercury Grey that you see in the pictures here.
Most areas of design remain unchanged from the pre-facelift vehicle. On a detailed examination, however, there are a few instances of tweaked/improved detailing. Neat, new details and textures can be found at some places on the exterior. Much like the previous product, the iQube S too looks pretty much like a regular ICE scooter in the overall design and proportions. The scooter retains the familiar LED lights, comfortable seat design and a good-looking apron.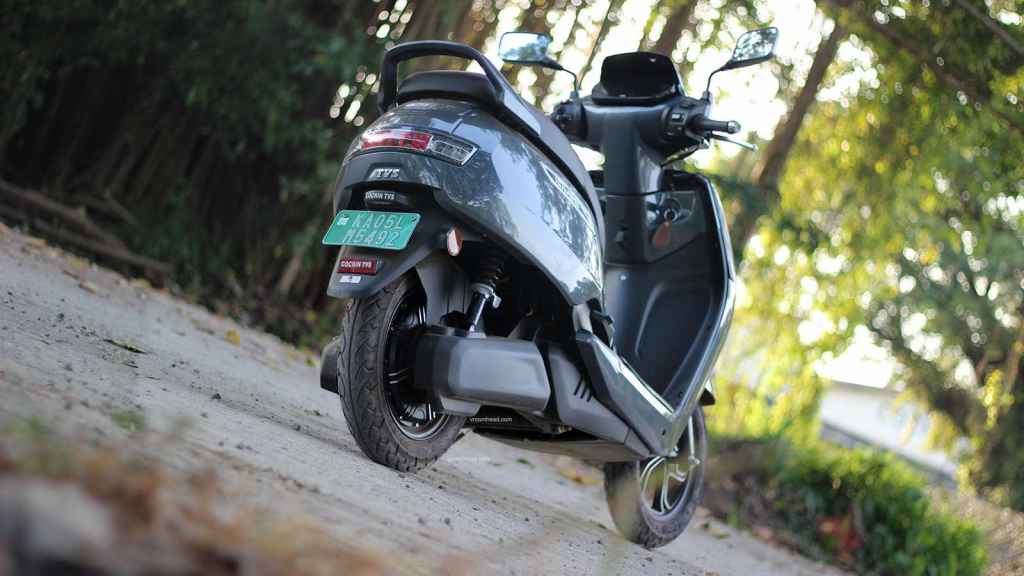 TVS iQube S Features
TVS has given the iQube S more features than its predecessor. It now gets a bigger 5-inch TFT for instrumentation. This system features 'TVS SmartXConnect' smartphone integration and joystick-based operation. The display quality is crisp, and UI intuitive. However, it is designed to change colour and graphics every time you switch from power to regen. This causes it to flicker a lot when you ride in traffic. Frankly, this can get quite irritating, especially during night rides. There is a night mode to the display, which needs to be switched on manually. The joystick that sits comfortably on the left side of the handlebar, feels nice and handy, but needs a little more precision in operation. Currently, there is a high chance of getting the wrong clicks done, at least when you're in a hurry to get it done. The flip key, that we had loved on the pre-facelift, is now gone!
The scooter looks and feels good with its plastics and overall build quality. However, the mirrors and some switchgear (the Park Assist switch being a very loud example!) could sometimes feel to be of relatively low rent! Another notable improvement is the charger. While it remains almost unchanged in terms of specifications, the new vehicle's portable charger has improved cooling systems and feels to be of a better build. The fair-sized seat deserves praise for the comfort it offers.
ALSO READ: TVS Apache RR 310 BTO Review: "That Looker You'd Fall For!"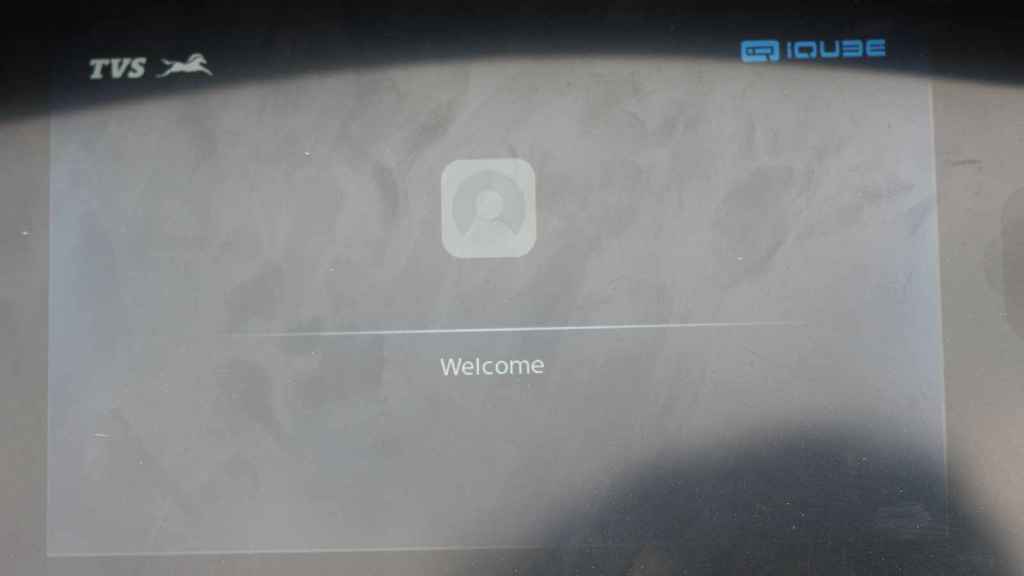 Specifications: What's Changed? What's Not?
The key powertrain update comes in the size of the battery pack. While the previous scooter had a 2.2 kWh battery, the iQube S has a larger 3.4 kWh unit. The hub-mounted motor remains nearly untouched, produces a peak power of 4.4 kW and has a rated output of 3 kW. 140Nm is the peak torque, and 33 Nm is the rated output.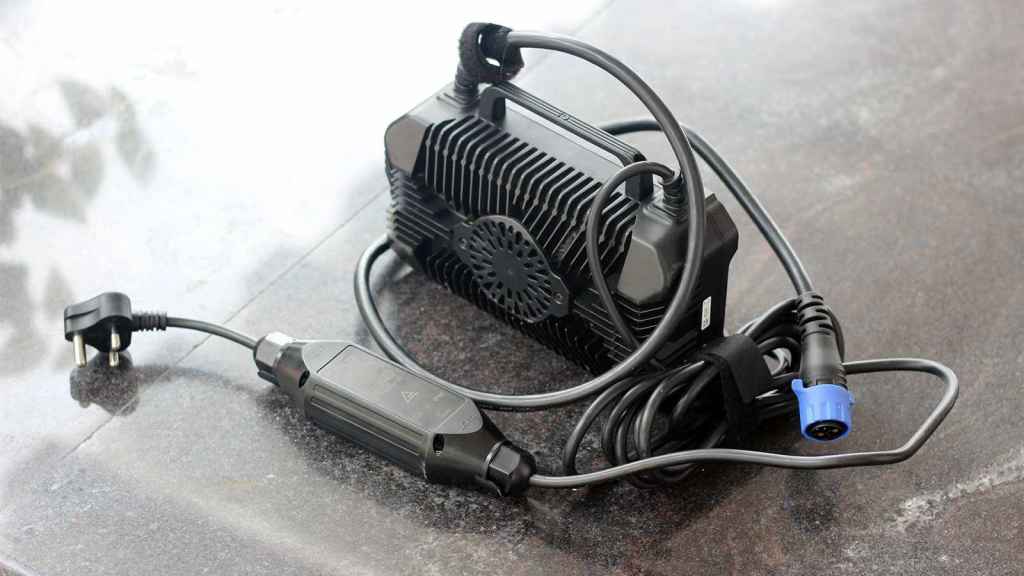 Ride Experience And Range
The ride is where we think the title of this article fits best. The iQube, we feel, has been improved to perfection in the way it rides and handles, especially considering its target segment. We loved the pre-facelift scooter for its ride experience, livability and practicality- more about which were detailed in our review. It used to fit sweetly into almost all regular commuting scenarios. Fast forward to the iQube S and all of its predecessor's good things have been kept safe, and a lot of its vulnerabilities mended.
ALSO READ: 2022 TVS Ronin Review: 'Unscripted But Interesting!'
The iQube S no longer keeps you waiting after you switch the ignition on. The delay in getting on the roll has been minimized. The overall performance might also feel familiar. The acceleration, 0-40 kph in 4.2 seconds, is still decent and nothing exciting. Much like its predecessor, the iQube S wouldn't cut off the throttle when you brake, and thus continues to provide a comforting experience to the rider.
'
80 kph is the top speed in Power mode, while the 'Eco' drags it slightly down, and offers extremely careful throttle responses. In its overall dynamics, the iQube S would feel like a regular scooter. It feels fairly stable at speeds and behaves well while negotiating curves. The chassis, suspension, and brakes- all contribute to this. With the few extra pounds from the bigger battery pack, the electric scooter now feels a touch better than its predecessor at highway speeds.
With the larger battery pack and better thermal and power management, the iQube S gets major improvements in its real-world range figures. TVS says they've worked extensively on the throttle mapping and power management for the Eco mode to maximise the range. The power depletion seems to have slowed down. A full charge would take 4.5 hours. The regen is now stronger and more efficient. TVS's range claims of 100 km can be believed. Even in the Power mode, a range of up to 70 km can be expected.
The suspension feels slightly on the firmer side. However, there is no compromise on the overall ride quality. Commutes on the iQube S feel comfortable and composed unless it is some serious bad patches or ruts that you're doing hours of riding on. The scooter also offers excellent pillion comfort.
Extremely Less Niggles!
This is another instance of TVS almost hitting perfection with the new iQube S. We'd faced a number of bugs/software glitches with the pre-facelift scooter- though nothing serious or big enough, to stop us from liking it. However, on the iQube S, it's been a very pleasant ride. Glitches/ bugs were minimal this time, and almost everything worked flawlessly during our entire two weeks with the EV. Applause to the maker, for putting so much attention to this debugging.
ALSO READ: 2022 Royal Enfield Hunter 350 Metro Review: 'Ain't No RE Stereotype!'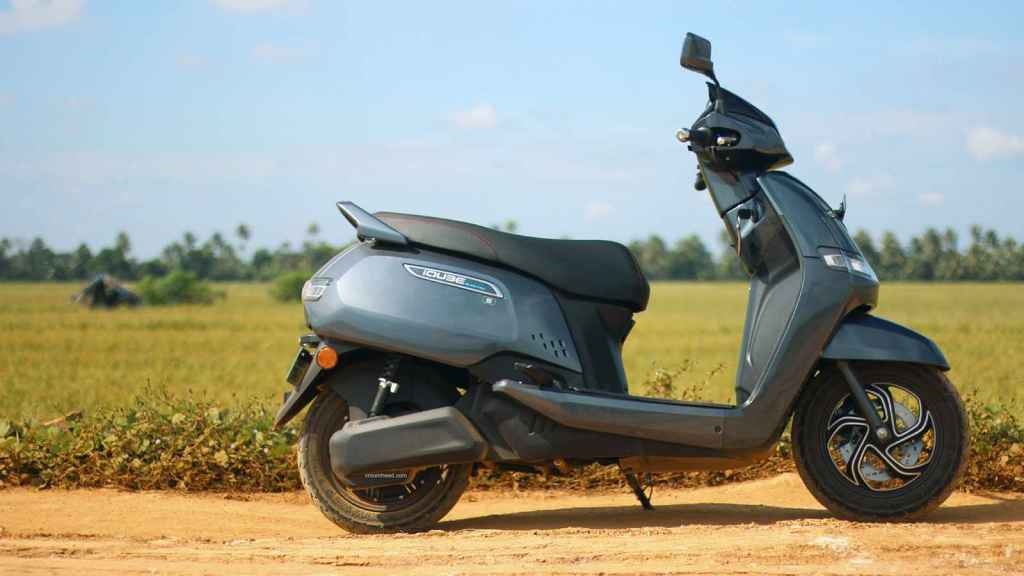 Price, Variants And More
There are three variants to the new TVS iQube electric scooter: iQube Standard, S, and range-topping ST, with the last, announced and not launched yet. The iQube S that we rode, is priced at Rs 1.77 lakh, ex-showroom Mumbai. More details on pricing can be found on the TVS website. The iQube S has become cheaper and more affordable than before, even as it offers more kit and a better value proposition. On pricing grounds, the iQube S would have Ather 450X, Ather 450 Plus, Ola S1, Ola S1 Pro, and Bajaj Chetak as its prime rivals. Hero Vida electric scooters are also possible competitors, despite having higher price tags around their necks.
ALSO READ: 2022 Hyundai Venue N Line Review: " It Handles!"
Should You Wait For The iQube ST?
The upcoming iQube ST would offer more features, better tech, an even bigger battery pack, better range figures, and more performance. It would have a larger 7-inch display- a touchscreen (!) featuring more options, Alexa integration, and better display quality, bigger under-seat storage of 32 litres etc. But should you wait for it? Yes, if you are tech-savvy and are particular about the 145 km range figures of the ST. However, if it is a practical, good-looking, and decently-kitted electric scooter that you want, the iQube S will gladly suffice, and you could save on the wait…
Check out our gallery for more TVS iQube S images!