The new Seltos seems to have improved in terms of safety offered…
Months after it was launched in the country, here's a 2023 Kia Seltos facelift GT Line that was involved in a serious crash, somewhere in Kerala. The crashed SUV was brand new, as suggested by its temporary registration plate.
The Seltos facelift lost control and rammed into a concrete wall, apparently while negotiating a curve. The car took quite some damage, even while keeping the occupants safe. As evident from the pictures here, the front end took the biggest hit. The bumper, bonnet and fender seem to have been completely damaged. The front axle and engine bay too were impaired by the impact.
However, minimal impact has reached the cabin and its occupants. The A-pillar seems to be intact, and so are the front doors. The front footwells, however, got damaged, and the windshield shattered. The rear remains absolutely unaffected by the crash.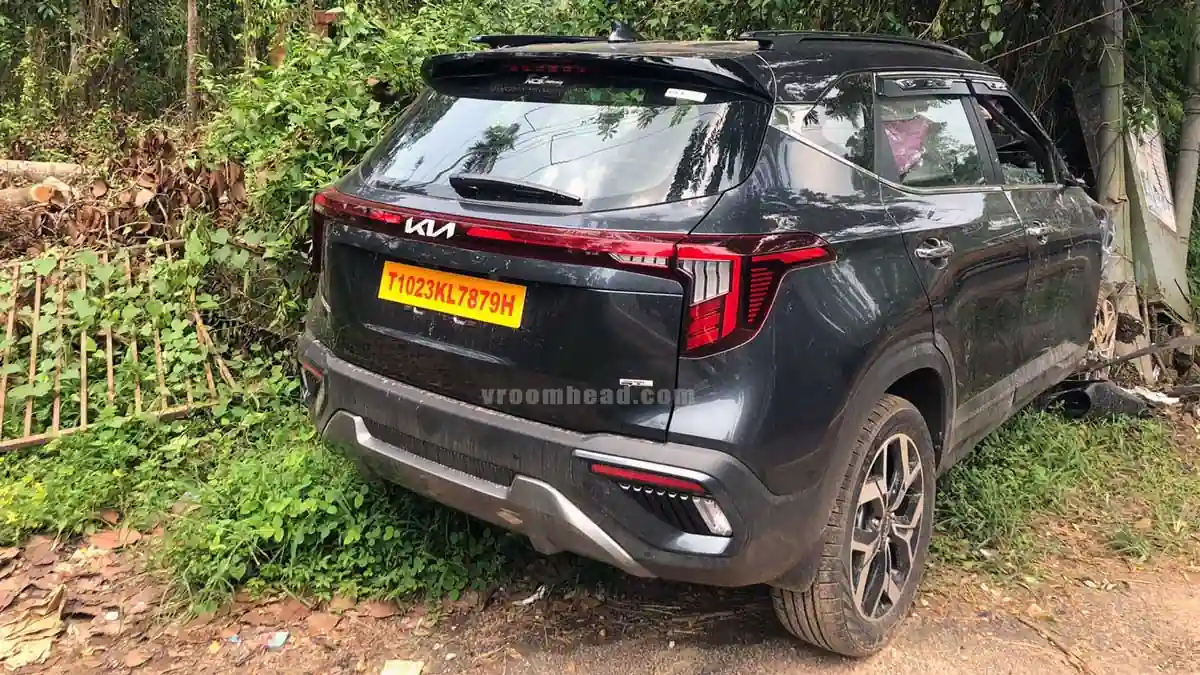 The bright side is that all the airbags were deployed in the crash- something that should have contributed a lot to keeping the occupants safe. A lot of debris can be seen inside the cabin. Kia Seltos facelift 2023 comes with significant upgrades to its safety kit. It gets six airbags, ABS, brake assist, ESC, VSM, four disc brakes, Level 2 ADAS, and more. The crashed car too had six airbags.
While the previous car was often blamed for its poor safety levels, the new Seltos is significantly safer, with all the additional tech in place. This crash underlines the same!
Images copyright: Vroom Head India