Comes with BS-6 diesel engines…
Daimler India Commercial Vehicles (DICV), launched three new BharatBenz trucks- 3532CM mining tipper, 2832CM mining tipper and 5532 Tip Trailer- at the Bauma CONEXPO India 2023. The manufacturer is showcasing its entire lineup of trucks at the biannual event happening at the India Expo Centre, Noida.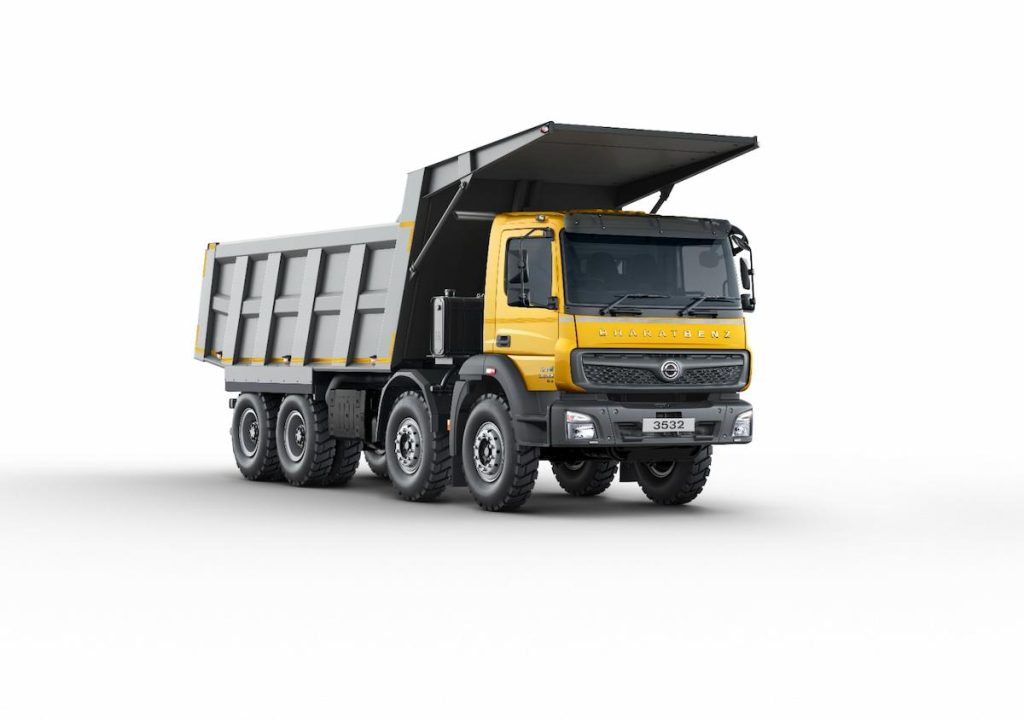 The new trucks come with 320 HP BS-6 diesel engines capable of providing high wheel-end torque, which could be beneficial in tricky situations such as rugged mining roads. These trucks also offer segment-leading body capacities. BharatBenz 48T rigid tipper and 28T RMC are also on display at the event.
BharatBenz has trucks from 6-wheelers (13T) to all the way up to 22-wheeler 55T trucks (tip trailers). These are widely used in different industries like mining, irrigation, tunnelling, construction and intra-city distribution. One of the other appearances in the expo was the BharatBenz 4828RT truck. The 4828RT is well known for its best-in-class fuel efficiency. Easy manoeuvrability and comfort along with increased productivity are the other major highlights of the truck. 4828RT's feature list includes a single chamber headlamp with daytime running lights, parabolic bogie suspension with bolsters in the rear, etc.
Let's get social! Follow Vroom Head India On Google News, Koo, Twitter, Instagram, Pinterest, Facebook, and LinkedIn