You read that right! Catch 'em in Feb…
FIA has released details of the upcoming season 9 of Formula E and there is so much to be excited about. For the first time in its history, the E-Prix is coming to India this season. As per the calendar released by FIA, Hyderabad and Sao Paulo are among the newly added locations for the event.
The upcoming season is the biggest yet for ABB FIA Formula E world championship. There would be a total of 18 races this time, commencing between January and July 2023, on various global street circuits. The Hyderabad E-Prix will be held on February 11, 2023. The track layout here has been changed from the previously proposed one and is pending official approval. With the dates now confirmed, we know it's coming and the approval is but mere paperwork!
Gen 3 Incoming!
Season 9 of Formula E would also see the debut of Gen 3 cars. The highly anticipated generation would host significant improvements in aero, weight, performance, energy management, and regeneration. These cars also feature some key changes in the core design. There are no rear brakes, and their duty is on the extremely powerful regen onboard. A new front-mounted motor exists exclusively for regeneration.
These cars have more compact proportions than Gen2s. While the previous generation produced 335 hp, the new cars can churn out 469 hp! These are claimed to have top speeds of up to 200 mph (26 mph more than gen 2).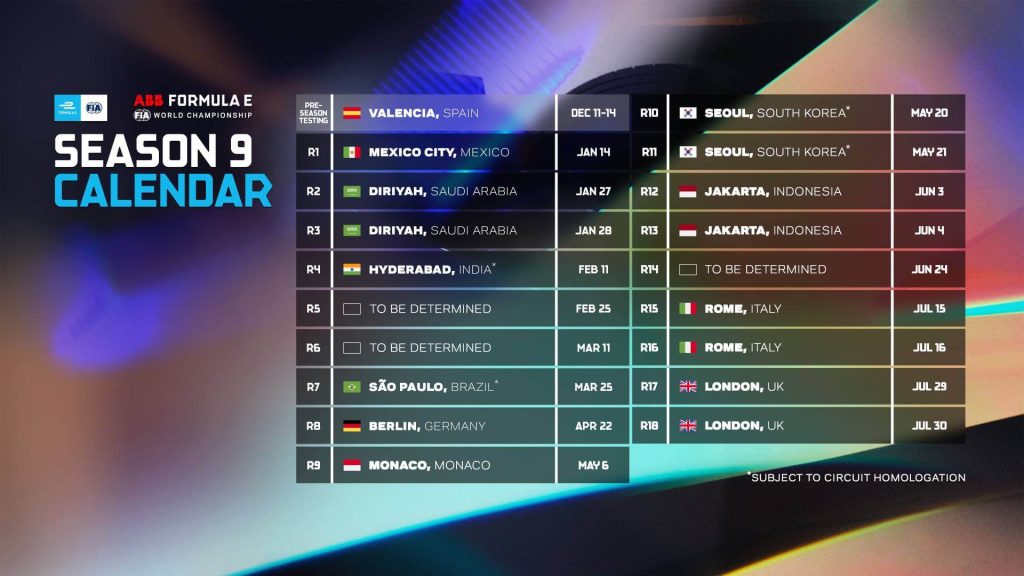 Season 9 would also onboard new teams. McLaren Racing, ABT, and Maserati would race the E Prix this season, alongside Porsche, Jaguar, and Nissan.