This special edition Jaguar F Pace SVR is now open to book in India!
Yes, this is a special edition F Pace in essence, but it is rather special for one! The F Pace SVR Bespoke edition 1988 celebrates the carmaker's victory at 24 hours of Le Mans 1988, with the XJR-9. The F Pace SVR is fairly sought after globally among high-performance SUVs. The Bespoke Edition 1988 adds more charm to it. The production of these would be limited to just 394 units globally. Those allotted for India can now be reserved through the brand website. No words on the exact prices yet, but to give you a context, the Edition 1988 F Pace SVR prices start at $110,000 in the US, and the standard F Pace SVR starts at 1.51 Cr (ex-showroom) in India!
Jaguar F Pace SVR Edition 1988: Key Highlights
The Edition 1988 F Pace gets a lot of exclusive bits, starting from its paint. The SUV comes in the Midnight Amethyst shade alone. (Don't get scared by the name, it's just a deep, rich shade of purple!) If you might remember, the XJR-9 had a 'Silk cut' livery with a shade of Purple on it. Much like the Le Mans car, the F Pace SVR edition 1988 also gets multiple touches of Gold-ish shades in its design. 22-inch forged alloy wheels finished in Champagne Gold can be had on-demand, while the Jaguar logo, tailgate lettering, and a few other places feature touches of Sunset Gold. There are also numerous instances of Gloss Black at multiple places of the design like door mirror caps, brake calipers, wheel center caps etc.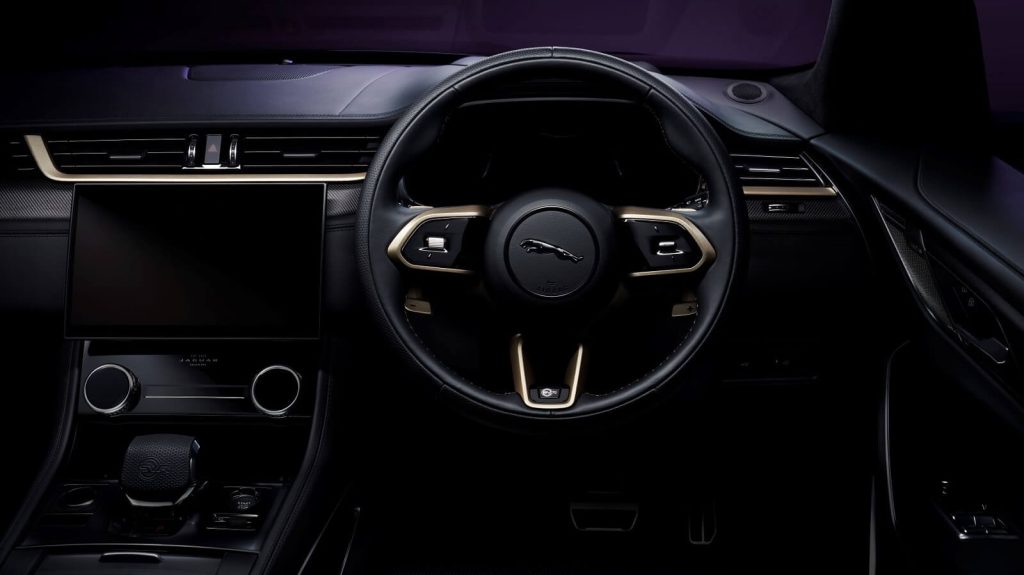 In terms of mechanicals, the bespoke Edition 1988 F Pace SVR remains identical to any other F Pace SVR. It draws its juice from a 5.0L supercharged V8 that churns out 550hp and 700 Nm. The transmission on offer is an 8-speed automatic unit. 0-100 kph is achieved in just 4.0 seconds.
Jaguar's 1988 Le Mans Win
The 1988 Le Mans win was very crucial for Jaguar. It broke the team's 31-year dry spell at the event. The manufacturer raced a 7.0L V12-powered XJR-9 sports prototype. The car had a good-looking 'Silk Cut' livery and back in the day, beat Porsche at 24 hours of Le Mans. Watch more of the action here.