The BMW Vision DC Roadster Is BMW Motorrad product with an electric motor replacing the classic 2 cylinder boxer engine, but with no drop in the fun!
It is definitely difficult to imagine a BMW Motorrad product sans the much craved for 2 cylinder Boxer engine, but isn't really impossible! The motorcycle manufacturer has now proved but the same by coming up with the Vision DC Roadster at the #NEXTGen, at BMW Welt, Munich.
The BMW Vision DC Roadster is a highly emotional naked bike that flaunts the iconic BMW Motorrad design cues, but all with an electric drivetrain. Thus, it holds up the automaker's policies towards a zero-emission future and sustainable mobility.
The DC Roadster looks thoroughly BMW-ish, with the motor and battery pack carefully installed in the 'engine bay' without hampering the traditional boxer appearance much. One would definitely take it for a regular BMW bike at the first glance, with the feeling of ithe electric genes coming in only on closer inspection.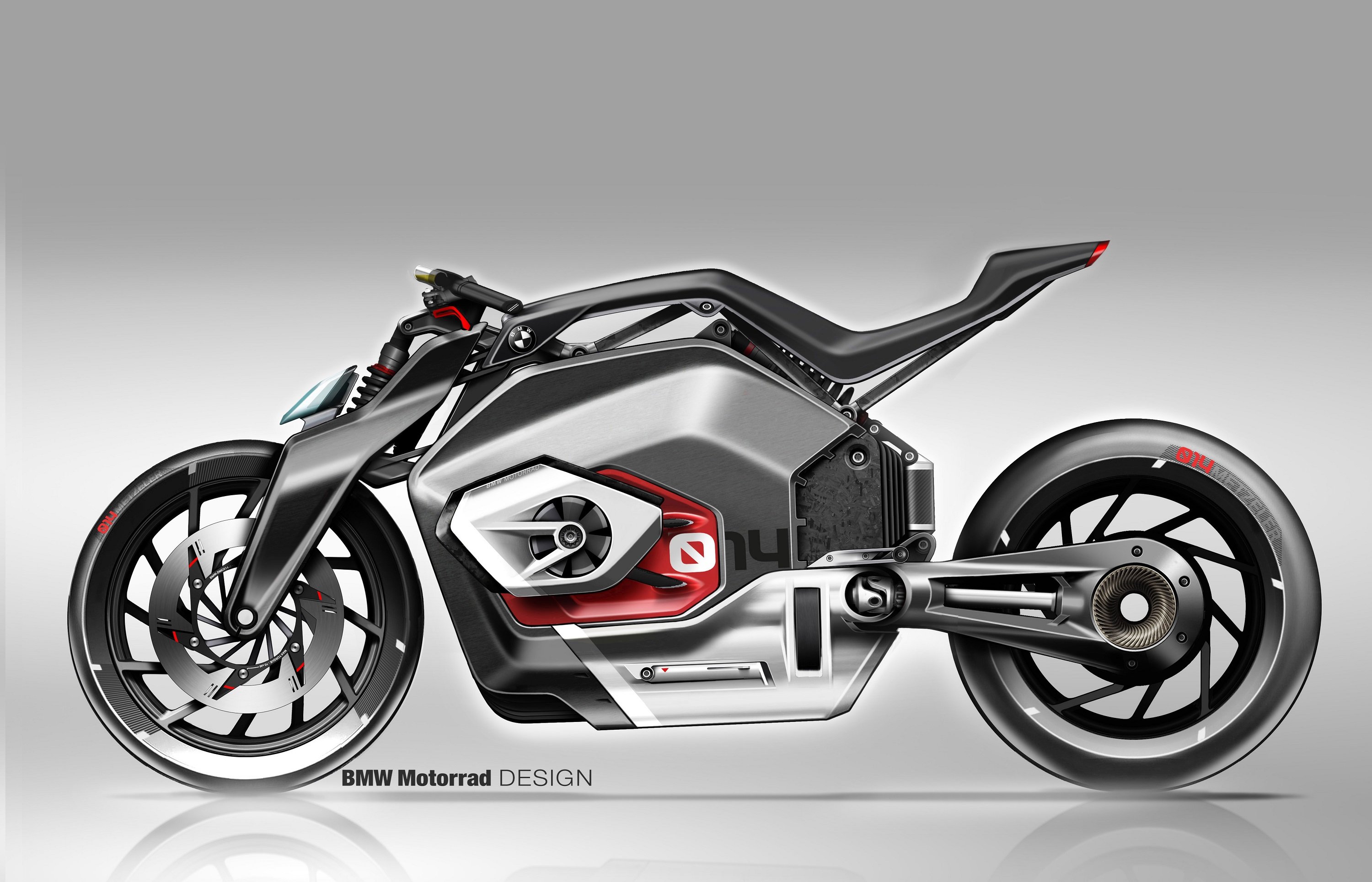 Filling up the space set for the boxer engine in the DC Roadster is its vertically fitted, longitudinally oriented battery. There are, however, two side elements protruding out, which are actually meant for cooling purposes. These are placed in the air stream, again something that draws inspiration from the boxer of BMW R32! The cylindrical electric motor is small compared to the battery pack and occupies a space underneath the same. It's linked directly to the universal shaft.
This vision concept looks immensely dynamic with its clear-front-wheel orientation. There are the low front section and the short, high rear further shouting this out. What would have been the fuel tank in a regular BMW boxer, has turned into a magnificent looking tubular structure spanning the vehicle corpus and smartly integrating the seat in a modern form.
BMW has, however, spoken not a word on the possible performance or technical specs of this vision model. However, the familiar 12.7 kWh battery module from the BMW i3, might find a place in the production guise of the DC Roadster as well, if it were to ever make it unto the production line!