Leclerc and Sainz drive the new F1 car post its reveal…
Ferrari has revealed its Formula 1 race car for the 2023 season- the SF 23. Despite being an evolution of the previous year's car, Ferrari claims it to have 'undergone a complete revamp'. Ferrari SF 23 boasts a Red-dominant livery, with matte Red and Carbon Fiber sections. The 'long F' Ferrari logo also makes a return.
The chassis has been considerably improved from the previous car. It now gets a better front suspension that comes with a low track rod. Aero has also been worked upon, to deliver more vertical downforce, and ensure better dynamic balance. The suspension now allows a wider range of adjustments to be made, while out on the track. The front wing and nose have changed as well.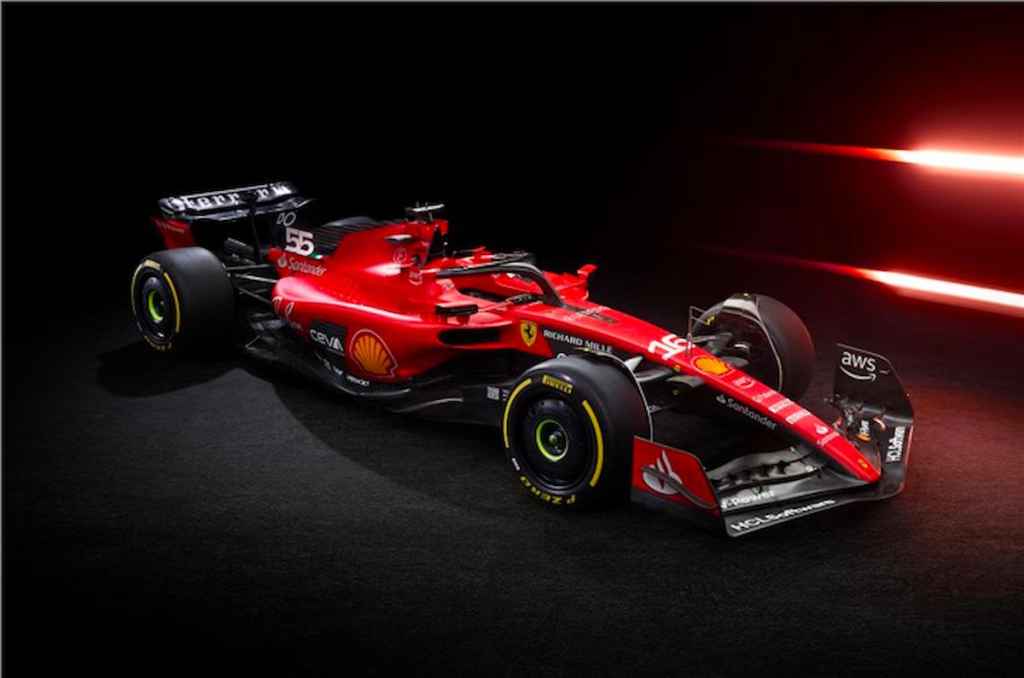 Charles Leclerc and Carlos Sainz will be Ferrari's drivers for the upcoming season, and both drove the new F1 car at Fiorano, following the reveal. Ferrari's prospects in the 2022 season had ultimately faded due to poor strategy calls, reliability issues, and occasional driver errors- resulting in Leclerc finishing second in the drivers' standings and Ferrari ending up 204 points behind Red Bull in the constructors' standings. Nevertheless, the team is now moving in a new direction with the appointment of ex-Alfa Romeo Frederic Vasseur, in place of Mattia Binotto.
Vasseur seems to be happy with the SF 23, and is quite optimistic about the season as a whole. Ferrari is aiming for a championship win this year. The first race of the season will be held from March 3 -5, 2023, in Bahrain. Pre-season testing would begin on February 23.
Let's get social! Follow Vroom Head India On Google News, Koo, Twitter, Instagram, Pinterest, Facebook, and LinkedIn