Here are four different designs that might quench your thirst for a different grille for the new Mahindra Thar
It has hardly been a day since Mahindra and Mahindra took the veils off the long-awaited second-generation Mahindra Thar in India. The vehicle has been creating much commotion among the off-road junkies and lifestyle UV enthus across the nation. We at Vroom Head have been getting innumerable queries regarding the Thar, its price, bookings, and what not. People seem to have been flattered by the peculiar design and the butch stance of the new vehicle.
However, most of the Thar aficionados around would have one common compliant to make, that of a blunt front grille that is sort of a party spoiler in an otherwise stunning design. Even you might be wishing for a different grille design on this trail-muncher. So here are four different design renders of the vehicle, all focussing on the grille. The only change you would ever notice on these other than the grille and the associated paraphernalia would be the vertical slots on the otherwise plain front bumper. Have a stroll through the renders below and let us know your feedback as comments…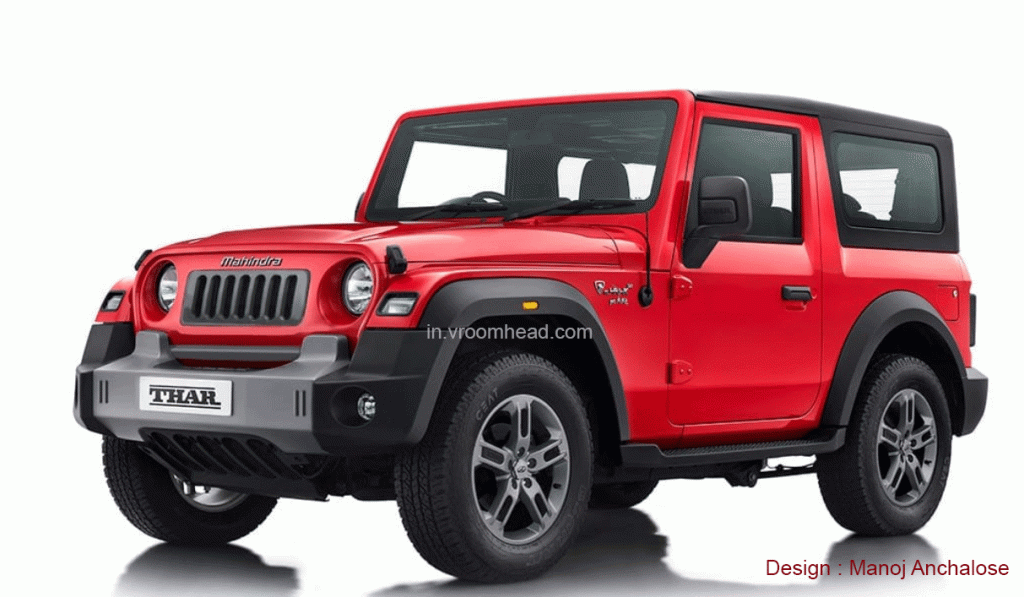 The above render is the most basic of these. We have just removed the displeasing stock grille and have placed a scaled-down version of the classic seven-slot grille in its place, which some might feel even more displeasing though! Beauty is subjective!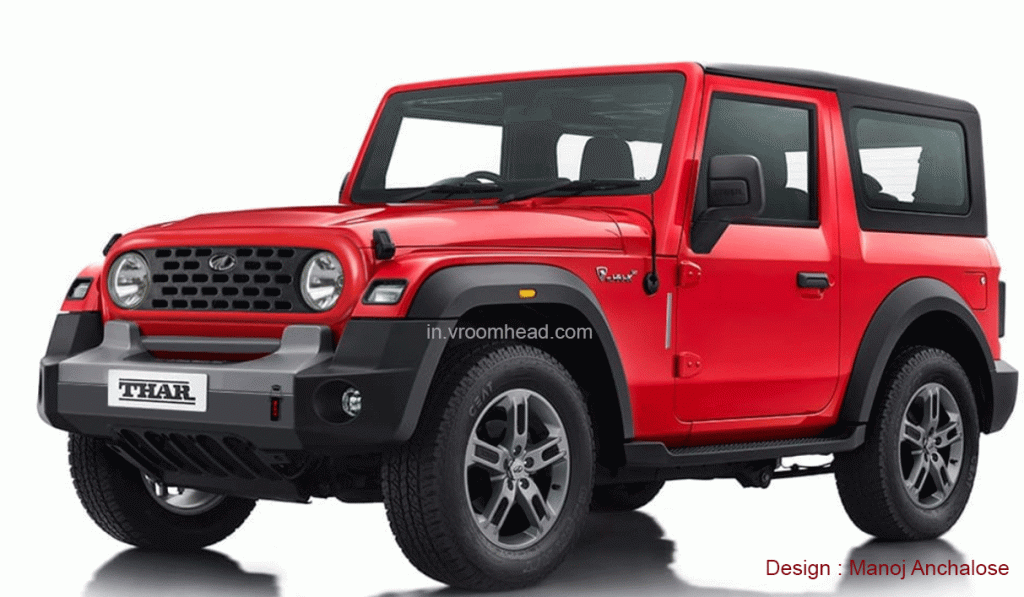 Many of you might have heard of the US lawsuit filed by FCA against Mahindra's Roxor offroader. The Roxor, a cruder non-road-legal derivative of the Thar was sued for imitating the front end design of the Wrangler. Mahindra and Mahindra lost the case and had to redesign the vehicle's front end. The above render has incorporated the grille and layout of the reworked Roxor into the new Thar. The outcome reminds us mainly of the Roxor and distantly of the Toyota FJ Cruiser. What do you think?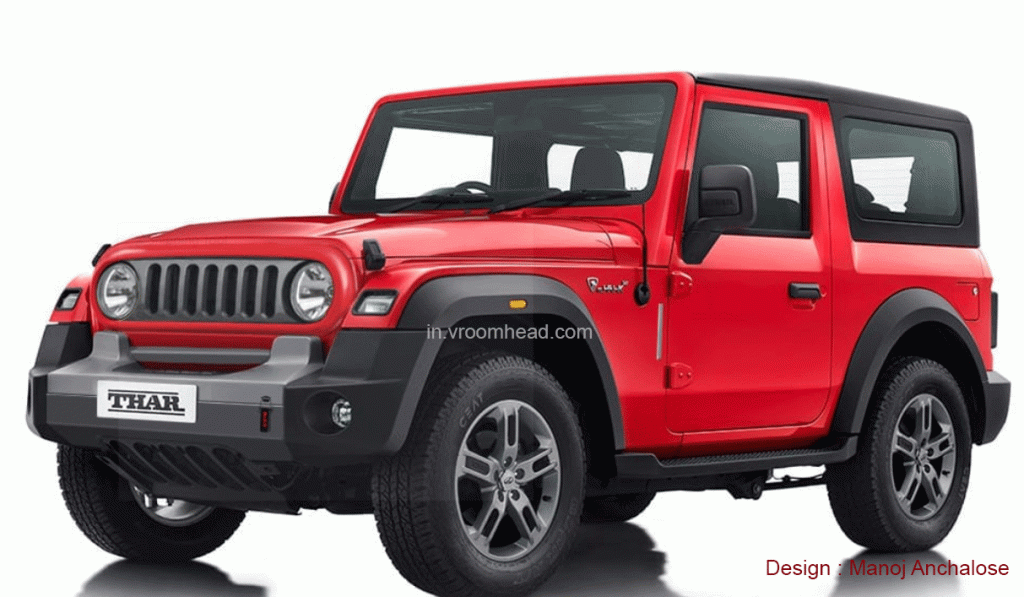 This render however is a more Jeep-ish version of the previous one. We have brought in the wide seven-slot grille finished in grey and has enveloped it in a cocoon of metallic body. This by far is our favorite one of the lot.
And here is one last design. Here, we have given a more upright stance to the sloping bonnet of the new Thar and included the Armada inspired black surrounds as well.
So, what are your thoughts on these? Would you choose any of these for your Thar? Let us know in the comment section…
ALSO READ: