Over 400 motorcycle clubs will participate in the India Bike Week 2021
We all know India Bike Week as the festival of Indian motorcycling. It is the place where motorcycling enthusiasts from across the country meet, share their passion, and celebrate biking. Goa has been hosting the IBW for a long time. The 2021 edition, however, would be held at a new venue, the details and dates of which have now been revealed.
India Bike Week 2021 will be held at Aamby Valley in Maharashtra on December 4 and 5, 2021. The organizers have announced this year's IBW to be a special edition, spanning over a significantly shorter time frame.
It will be tight and action-packed, as expected from IBW. This edition of IBW will have a stunt competition where a number of pro stunt teams from across the country will compete. There will also be a display of skills by some seriously talented international stunt athletes.
Let's get social! Follow Vroom Head India On Google News, Koo, Twitter, Facebook, Instagram, Pinterest, Whatsapp, and LinkedIn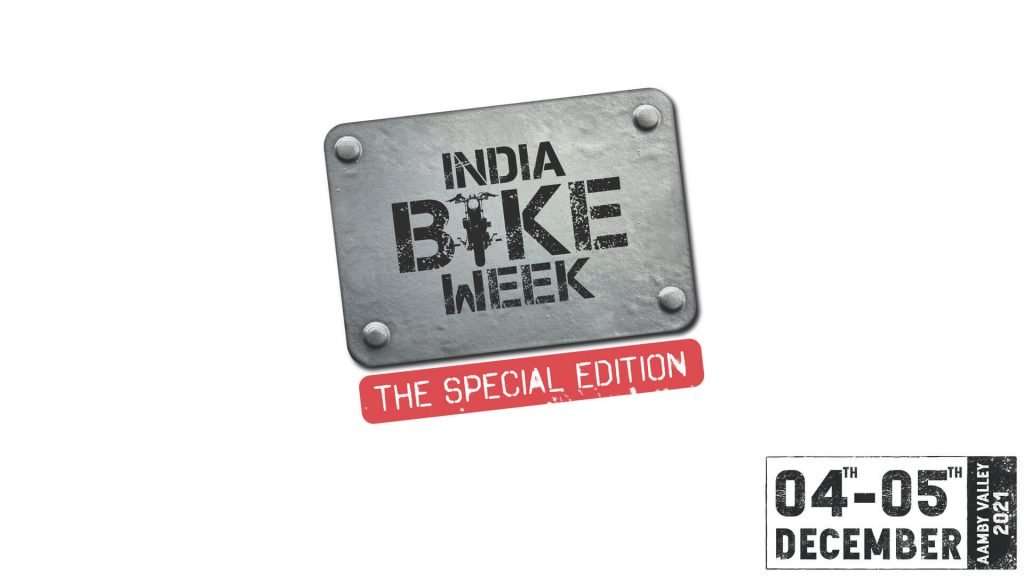 India Bike Week 2021 will also host India's largest biker expo- IBW Biker's Mart, where riding kits and motorcycle accessories of all sorts will be exhibited and retailed, against the backdrop of exciting live music. A number of exciting two-wheeler launches are also expected to commence at the special edition IBW.
2021 India Bike Week will also host sessions by giants in the Global Bike scene, in the Big Trip tent, where these passionate riders will share their experiences of riding around the globe. Over 400 motorcycling communities have so far been known to attend the event. The IBW Collector's Showcase will have some iconic two-wheeler specimens from the past on display, along with a few badass customs.
Registrations for the event are now open on the official IBW website. Should you have any plans for it, book your slots right away!
The Cherry On The Cake: The IBW this year might not be just for the motorcycle freaks! It might not end up as a biker-only fest, as it used to many times in the past. This time, there is 'The Valley Run' happening at Aamby Valley alongside IBW. This will have India's biggest and quickest drag races involving some remarkably fast bikes and cars. This could thus be the start of something big and truly special for India's motor minds! We tell you, this is going to be a weekend like no other!
India Bike Week 2021 | All Details We Have Yet
Date: December 4 & 5, 2021
Venue: Aamby Valley, Maharashtra
What To Do There
IBW Biker's Mart: India's biggest exhibition and sale of motorcycle accessories and rider kits.
Big Trip Tent: Sessions with global bikers and experienced riders.
IBW Collector's Showcase: Some glorious two-wheelers from the past and custom motorcycles on display.
Also Check Out: 'The Valley Run' and 'Stunt Shows'.
Let's get social! Follow Vroom Head India On Google News, Koo, Twitter, Facebook, Instagram, Pinterest, Whatsapp, and LinkedIn