Yes! You hear that right! This dash camera comes with some insane ADAS features!
ADAS is creating quite a buzz in the Indian market. The smart safety tech is now being rolled out on more affordable models and across body styles. ADAS works with the help of inbuilt cameras and radars, and smart algorithms that process huge amounts of data in no time. We have seen vehicles like the Gloster, XUV 700, Astor etc, with full-blown ADAS suites and the likes of the new Harrier and Safari with ADAS-based warnings alone, and no intervention from the vehicle.
Table of Contents
Did you know that dash cam sets these days are so advanced that they can double as mini ADAS packs and provide the driver with real-time warnings and alerts? Well, here's one such example: the Qubo Dashcam Pro 4K. This dashboard camera comes from Hero Group (Qubo is owned by Hero Electronix) and is made in India, ensuring premium quality levels and advanced features. Let's know this in detail and see how it can turn every other car into ADAS-enabled ones.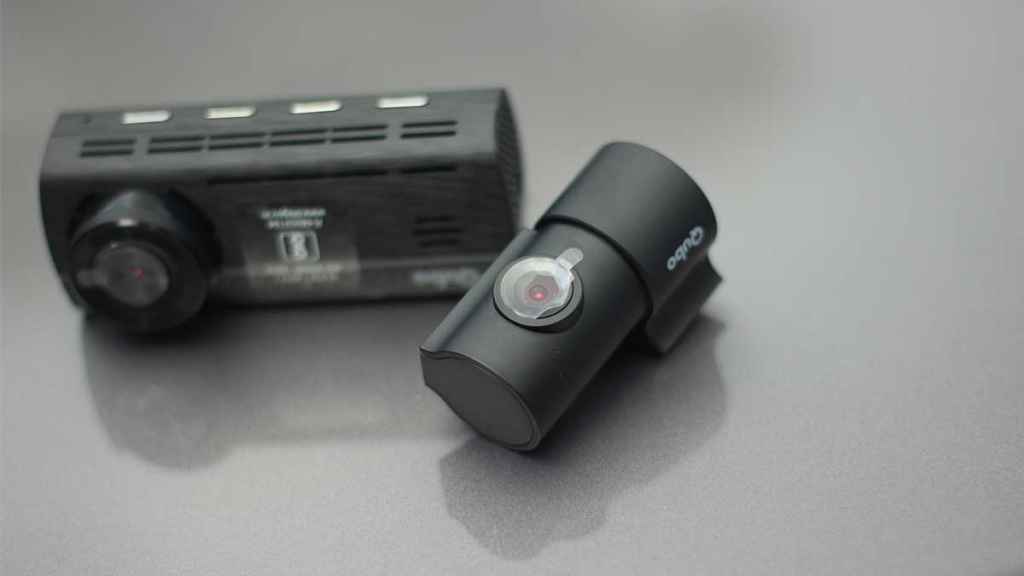 Qubo Dashcam Pro 4K: Quick Look At It
Qubo Dashcam Pro 4K can be had in single-camera and dual-camera setups. The secondary camera in the two-lens setup can be had either for rear surveillance or as a cabin camera for added safety during long chauffeur rides.
These cameras differ greatly in their tech and specifications and the 8MP front camera steals the show with its breath-taking performance- 4K resolution, good temperature tolerance ( Claimed to withstand -5 to 65 degrees. Wait for our detailed review for more real-world data.),low light efficiency, and top-quality sensors (Sony IMX415). The 2MP rear cam set gets a Sigmastar SSC8629G sensor and is quite decent in performance as well. It offers a max resolution of up to 1920 x 1080 Pixels.
Both cameras get wide fields of vision- 140 degrees for the front and 126° for the rear set. This means you would not end up having critical blind spots or missing visuals that might later prove to be key. Further, the front camera unit offers full swivel and angle adjustments for added convenience.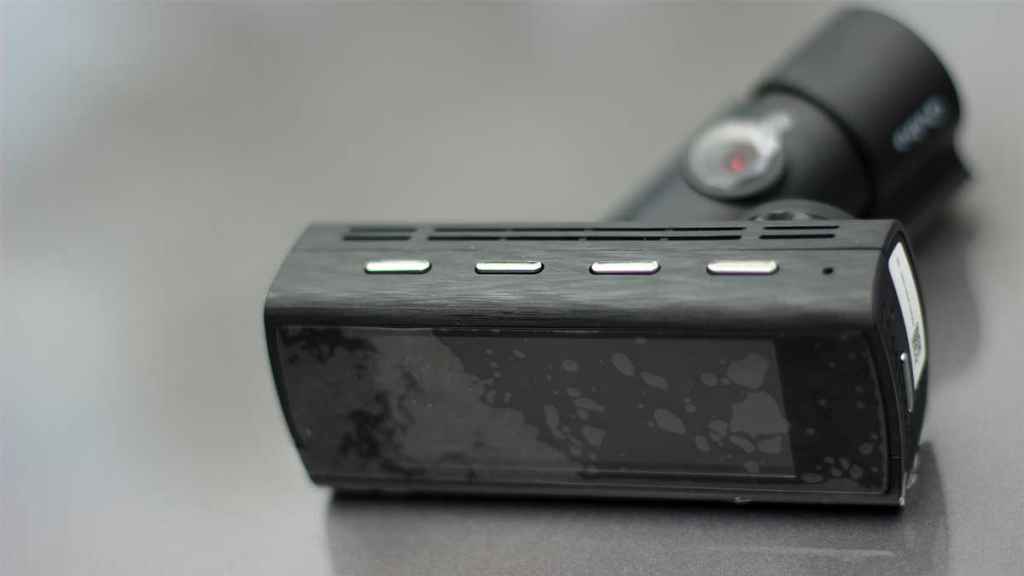 How To Avail ADAS Features On Qubo Dashcam Pro?
The Qubo Dashcam pro could be loved for its premium build and material qualities and supreme performance. But, what it is fancied for, is the features/technology on offer. It comes with wifi and GPS integrations. But, support for ADAS functions is what steals the show. This is not something we get to see often in India.
ADAS ( Advanced Driver Assist System) if you don't know, are functions, alerts or features that the driver can avail or benefit from, to get a better idea of the surroundings, to minimise his/her human-limitations and thereby facilitate safer driving.
Qubo Dashcam Pro 4K uses feeds from its front unit and a smart algorithm to analyse and warn the driver against various risks and possible vulnerabilities on the road. The following ADAS functions are available on this camera:
Lane Departure Warning: The camera warns the driver when it sees and senses the vehicle to leave its lane.
Forward Collision Warning: The head unit uses visual feeds and GPS data to warn the driver against a vehicle it approaches that could be a possible collision.
Forward Vehicle Start Alarm: Alerts the driver if he doesn't move even after the vehicle before him does. Uses the visual feed and GPS data for this computing.
Pedestrian Alert: Uses the visuals to detect and warn the driver against a human or animal in the front.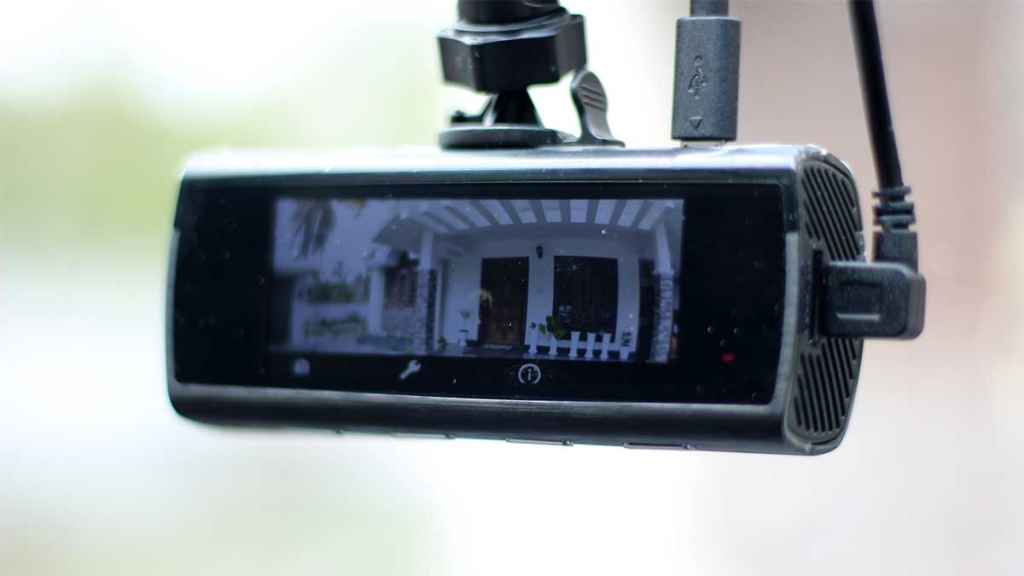 The biggest advantage here, is that this cam set can get the suit set up and running on any car, without the need for any other hardware prerequisites or major rewiring. The downside, however, could be that these warnings and alarms could get irritating in at least some Indian tight traffic scenarios. But, there is always the option to toggle and tune ADAS functions using the Qubo mobile application.
Other than these, the Qubo dashboard camera set offers various GPS-based functions like Geo-fencing, alongside useful camera functions like loop recording, parking mode, and emergency event recording lock. It also has an H 265 Codec for easier and lossless file transfers. Stay tuned for our in-depth review for more detailed insights.
'
ALSO READ: Qubo Dashcam Pro 4K Review And Quick Guide
Qubo Dashcam Pro 4K Price And Availability
The single-camera variant of the Qubo Dashcam Pro 4K is available at an introductory price of Rs 9,990, while the dual-camera version is priced at Rs 12,990. Both models are available on the Qubo official website and various online stores, including Amazon.
Let's get social! Follow Vroom Head India On Google News, Koo, Twitter, Instagram, Pinterest, Facebook, and LinkedIn
Affiliate Disclosure: Vroom Head India participates in various affiliate marketing programs, including the Amazon Services LLC Associates Program, and other affiliate advertising programs. As an affiliate, we may earn a commission from qualifying purchases made through links on our website. We appreciate your support and want to assure you that we only promote products and services that we believe in and would recommend to others.