The final Aventador coupes and roadsters would be limited to 350 and 250 units respectively
Months after its global premiere, Lamborghini has brought the Aventador Ultimae to the Indian shores. For those of you who might still think this to be just another Aventador, it ain't! The Aventador Ultimae is the final form of the iconic nameplate. It would mark the end of production of the Aventador and also be the final Lamborghini car to be powered by a naturally aspirated V12.
The supercar is available in the coupe and roadster forms, limited to 350 and 250 units respectively. As it turns out, it's an Aventador LP780-4 convertible that's now reached India. Lamborghini India has not given out any word on pricing yet, but hey, this would be super expensive! In the Lamborghini portfolio, the 780-4 Ultimae sits in between the Aventador SVJ and the Aventador S, and we've been told that all of these are already sold out. (This Aventador 780-4 Ultimae roadster could be the only one to ever reach India!)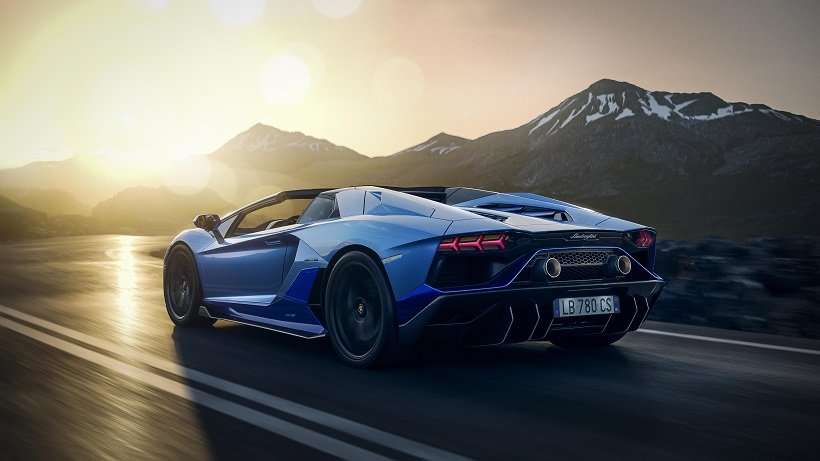 Lamborghini Aventador Ultimae 780-4: What's It?
The LP780-4 Ultimae gets the signature Aventador shape and lines. It, however, gets extensive use of Carbon Fibre and Aluminium to keep a strict check on the overall vehicle weight. The Aventador Ultimae weighs 1,550 kg. There is also a strong focus on effective weight distribution.
| | |
| --- | --- |
| Length | 4,868 mm |
| Width | 2,098 mm |
| Height | 1,136 mm |
| Wheelbase | 2,700 mm |
| Vehicle Weight | 1,550 kg |
| Weight Distribution | F- 43% R- 57% |
Lamborghini Aventador Ultimae (780-4) Dimensions
The interior has generous use of premium materials and exotic accents. There is Alcantara on the seats, dash, and roof. There is no touchscreen on offer but a digital instrument cluster is present and the seats get massage functions too.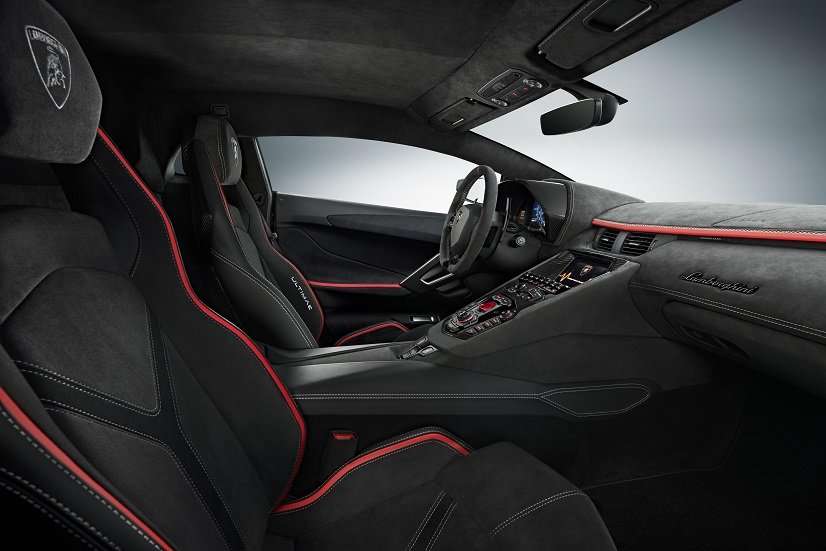 Aventador Ultimae gets a 6,498 cc naturally aspirated V12 engine as its heart. (One last hurrah to the NA V12s before turbo-engines make their way into Lamborghinis!) Mated to a 7-speed automatic transmission, the powertrain on the final Aventador can produce 770 bhp and 720 Nm. 0-100 kph comes in just 2.8 seconds and the top speed is a good 355 kph- thanks be to the AWD system too!
For an authentic supercar experience, the Aventador 780-4 Ultimae gets 20-inch front and 21-inch rear wheels, pushrod suspensions and an active rear wing. Braking is done by fixed Aluminium monoblocks with Carbon ceramic brakes. While these remain the key mechanicals, there's always the option to customize the car further.
Its exclusivity put aside, the Aventador Ultimae could go against the likes of Ferrari 812, McLaren 720S, and Aston Martin DBS with its performance.
ALSO READ: Meet The LP 780-4 Lamborghini Aventador Ultimae!