Non-profit startup Nunam makes three electric rikshaws with batteries from E Tron test fleet.
Shedding light on its e-waste management strategies for the future, Audi has used second-life e-TRON batteries to power electric rickshaws in India. German-Indian startup Nunam has built three electric rikshaw prototypes as part of a pilot project for 2023.
These electric tuk-tuks would be made available to a non-profit organization upon completion, where women will be able to use these for the transportation of goods to markets for sale, without intermediaries.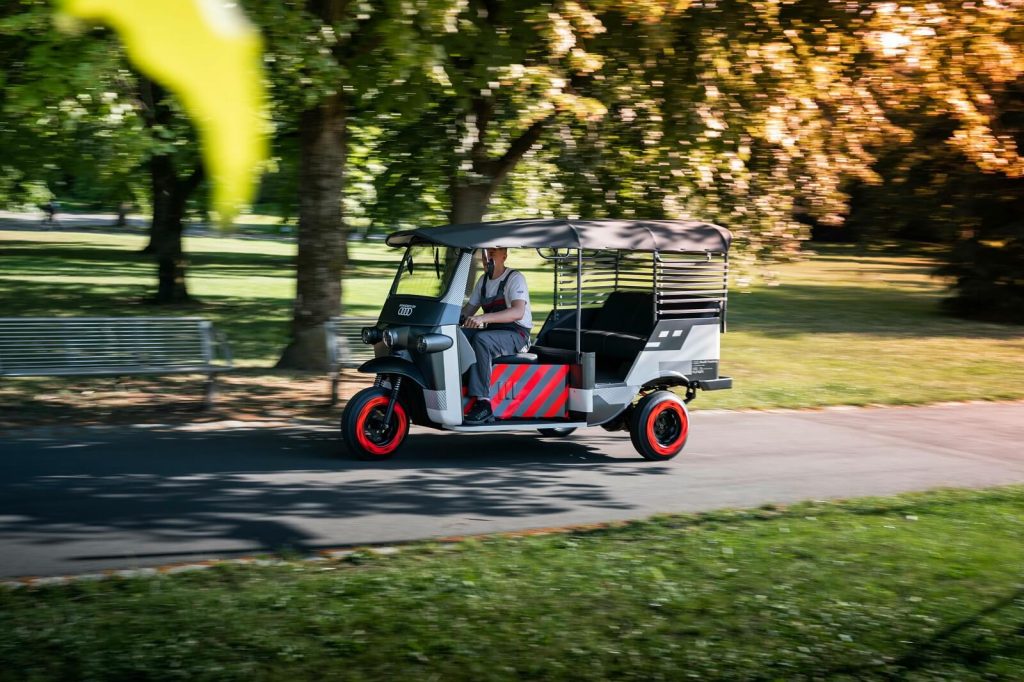 The second life project would boost eco-efficient last-mile mobility in the country. The e-Tron battery packs would have high energy densities even in their second lives, more than enough to power the tiny motors on e-rikshaws. Electric rickshaws are common on Indian roads. However, most of these rely on lead-acid batteries at present. With Audi AG's second life initiative rolling out, these would be benefitted greatly from the Lithium packs.
Nunam would also have a strong focus on solar power generation. The e-rikshaws would charge using power from solar charging stations. These stations would also make use of e-tron batteries for their operation. E Tron batteries after their second lives in rikshaws would finally move into a third stage where they would be used for low-power requirements like LED lighting.
Second-life battery management is an integral part of electric mobility. Many manufacturers have recently been rolling out interesting innovations in this. You might remember us talking about Jaguar building energy storage systems from second life I Pace batteries.