The McLaren driver walked away from the nasty-looking crash
McLaren's Lando Norris was involved in a nasty crash in the Belgian GP 2021 qualifying race, when the charging British driver lost control on the high-speed Eau Rouge and ended up crashing onto the wall barriers, in what seemed to be quite a messy accident. Norris, however, walked away from the car which looked no short of a huge pile of debris post the incident!
Lando Norris had been maintaining a spot at the top of the timesheets since the start of the race, amidst the low traction conditions of the wet track. Some time into Q3, the downpour became stronger, making things further complicated for the drivers. Norris was charging aggressively behind Russel, for P1, rocketing through standing waters.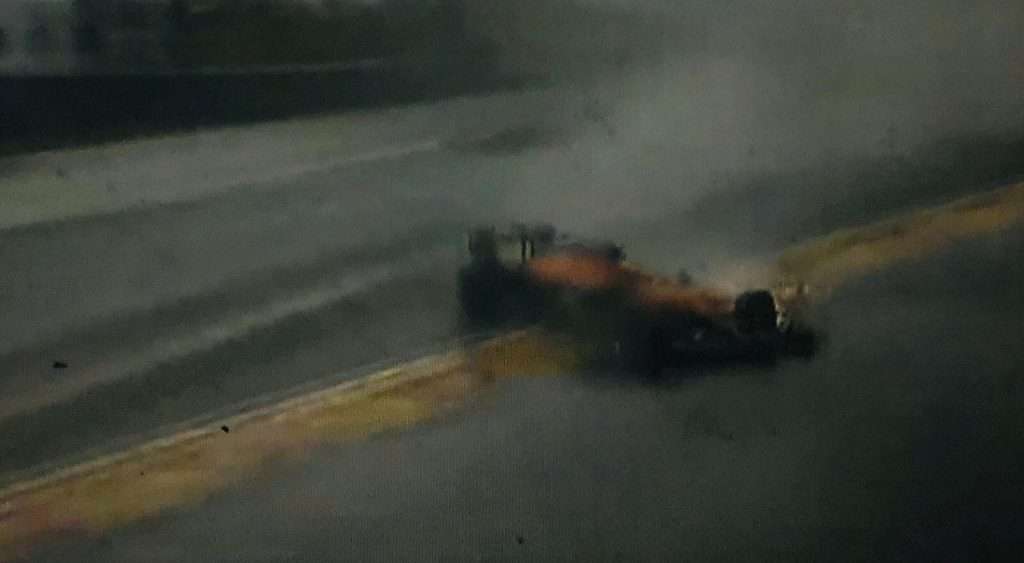 In no time, he sped past Russel and sat at P1 for a very short time, also reporting severe 'aquaplaning' to the race control in the process. In another blink, the British driver lost control of his McLaren while attempting a corner, apparently due to the same. The car rammed into the sidewalls, shattered, and spun multiple rounds before coming to a full halt. Vettel, who had been driving at P7, had asked the race control to 'red flag the race' moments before the crash.
Vettel was also the first one to arrive at the crash scene. Norris walked out of the mess, almost unhurt, and also did not forget to 'apologize for letting the team down' before he did. He was immediately moved to a hospital and we are not sure if he would be racing on Sunday.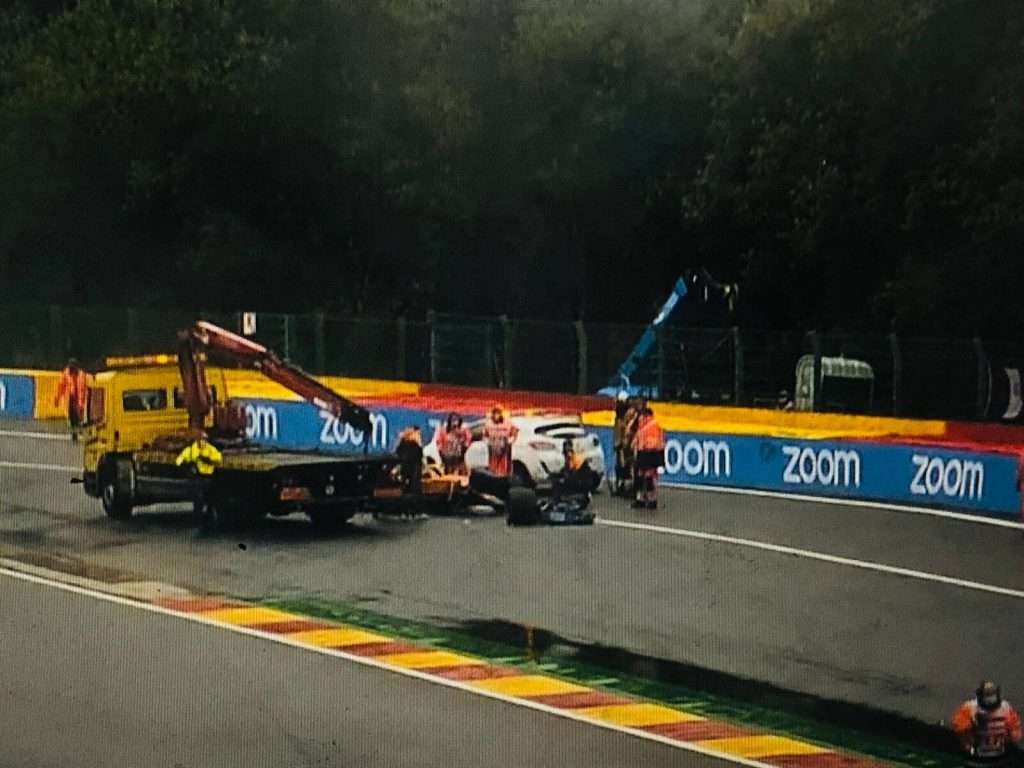 Weather at Spa was expected to be challenging since the initial practice sessions. It has been raining heavily at Rau Rouge for the past few days. Verstappen, who had emerged the fastest driver in practice sessions, described the track as 'greasy'.
Image Source: Formula 1
Let's get social! Follow Vroom Head India On Facebook, Instagram, Pinterest, Whatsapp, and LinkedIn