The MG Hector Plus is slated for a July launch in the country
The upcoming MG Hector Plus got pictured during one of the ad shoots in the UK. Before its official launch in the Indian market, MG Hector Plus Starry Sky blue was shot as part of the official commercial ad, and the manufacturer states that it will be the communication color of the vehicle. The brand MG is essentially British and though purely Chinese now, the present management insists on keeping the British roots of the cars apparent. The regular Hector is in essence, a Baojun 530 with a few cosmetic changes.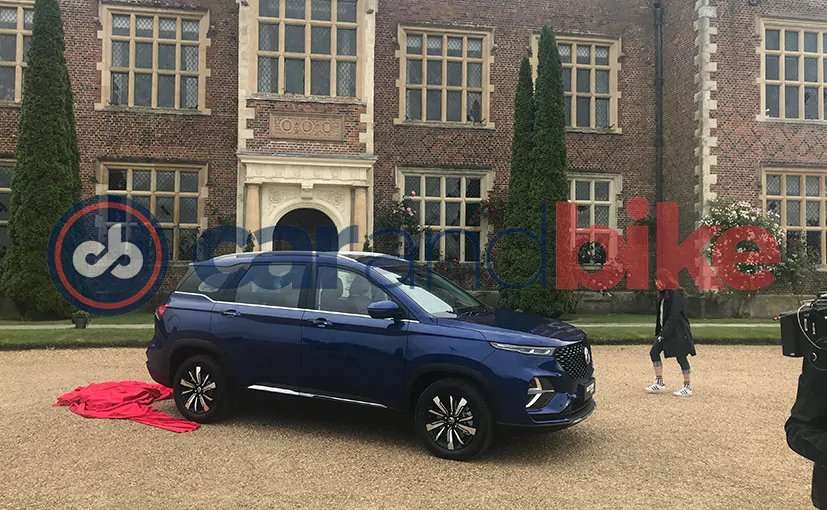 The MG Hector plus appears more sophisticated with the changes in the front and rear end, new headlamp design, bumpers, and grilles makes it more appealing than the MG Hector of 2019 model. The new three-row version features a dual-tone interior with more luxury etched in all the design elements.
The Hector plus is 4720 mm long, which is 65mm longer than the existing model. The height, width, and wheelbase remain the same and the manufacturer has ditched the 7 seater option for now. A kick-activated tailgate and AC vents in the third row are new additions to the vehicle. This vehicle will be powered by the same engine and transmission as the 2019 MG Hector. This India bound vehicle, when launched, will be a tough competitor for all its rivals, particularly in this new color scheme.
Source: Car And Bike