The partnership would have a three-year span
MG Motor India announced a partnership with Indian Pro Golfer Tvesa Malik. The three-year association is part of the Chinese-owned carmaker's initiative towards fostering and motivating young female talents, enabling women empowerment and showcasing its support for women in sports.
MG Motor had previously partnered with elite Indian women athletes Deepa Malik, India's first silver medalist at the 2020 Tokyo Paralympics, and Gujarati footballer Bhavina Patel.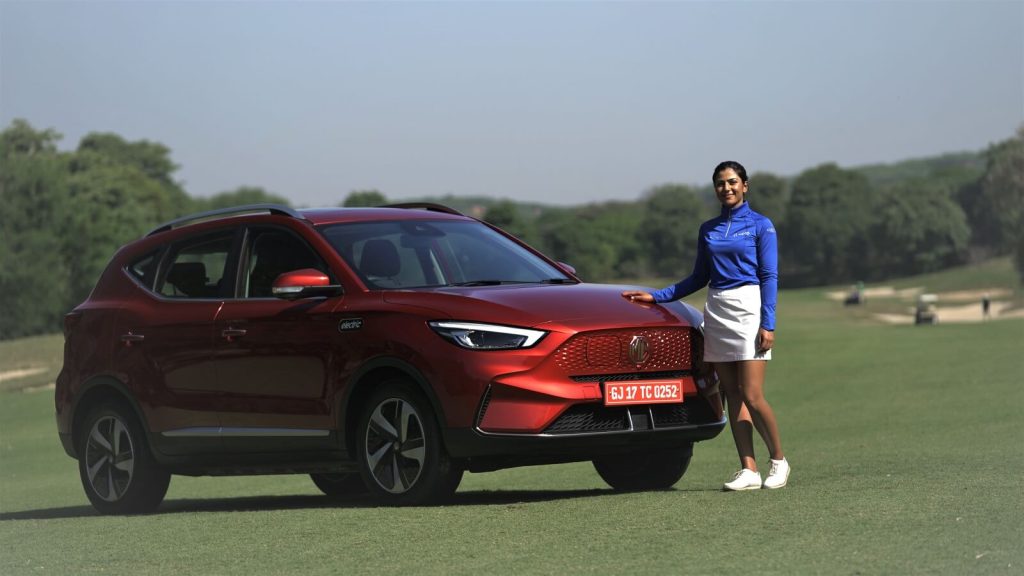 Pro golfer Tvesa had ranked first in the Women's Golf Association India (WGAI) in 2018. She will represent MG Motor India in the upcoming tournaments and championships.
Tvesa Malik said she is delighted to be a part of the MG family, and it's good to see companies like MG coming forward to nurture women's talent in sports. She also hopes her association with the brand to eventually inspire more skilled women in India to take up golf as a profession.
MG had recently hit the headlines with the launch of the newest iteration of their popular EV- the MG ZS. You can check out our 2022 MG ZS EV review to know more…
Let's get social! Follow Vroom Head India On Google News, Koo, Twitter, Facebook, Instagram, Pinterest, Whatsapp, and LinkedIn.