Spinny Park Kochi is the company's third such facility in the country.
Used car major Spinny has opened its new experiential hub – Spinny Park- in Kochi. This is the third facility of such kind in India. Spinny's business model is based on two different kinds of retail facilities- malls and hubs. Parks are Spinny's state-of-the-art experiential hubs that house a lot of vehicles and provide on-site test drives and experiences to prospective buyers.
Table of Contents
Spinny Park Kochi Details
Spinny Park Kochi is situated in a vast 1 acre expanse of land, at Edapally. The facility sits by the National Highway 66 and can be reached easily by road. The facility can accommodate a total of 200 cars. Both Spinny Assured and Spinny Max range of used cars will be sold here. Customer test drives are provided as well. Further, Kochi Park is Spinny's 57th car hub in the country.
Spinny has a good reputation for ensuring the quality of vehicles they sell. They also provide roadside assistance and assurance for key mechanical components. Spinny has partnered with three major workshops in Kochi, for refurbishing acquired vehicles and ensuring vehicle quality post-purchase.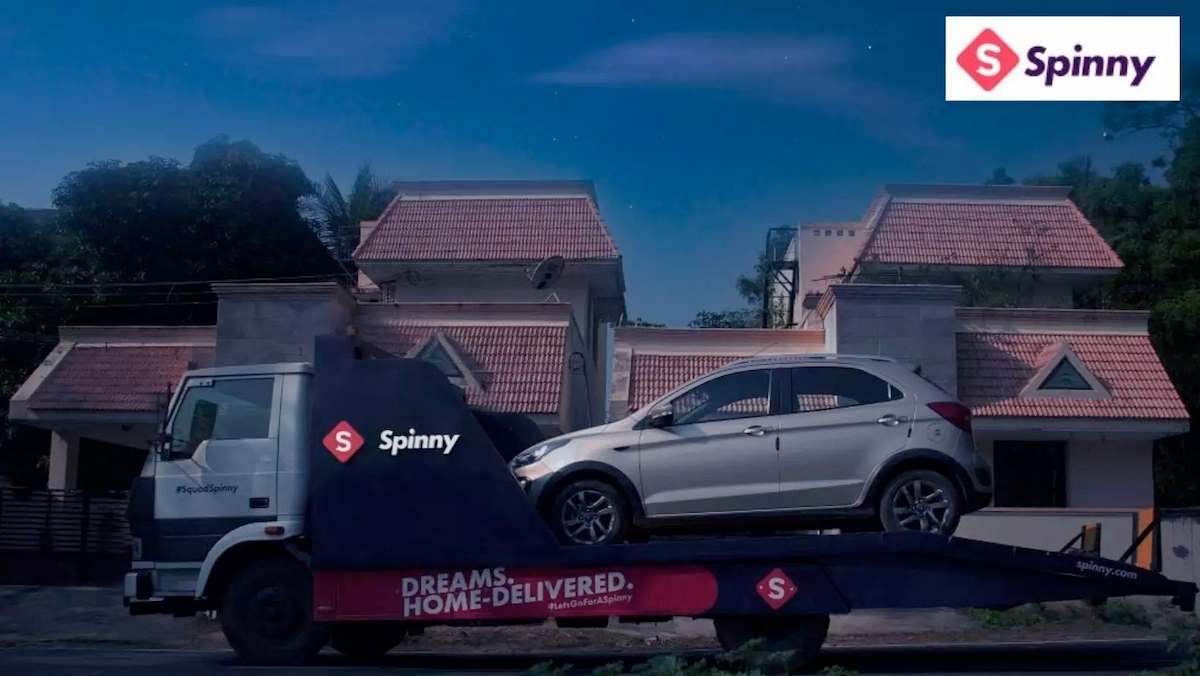 Spinny Business In Kerala
Spinny has been having a notable presence in the used car market in Kerala, for the past 6-7 months. It has sold over 500 cars in 7 months, operating from a smaller facility in Maradu during that time. In the time ahead, it has plans to expand to other cities like Calicut and Trivandrum as well.
Spinny's Business In India
Spinny had started operations in 2015 and has its HQ at Gurgaon. It currently has its presence in 22 cities with a total of 57 hub facilities. Kochi Park is the 57th Spinny facility. The biggest Spinny Park facility is in Bangalore. It currently sells 8000-9000 cars every month, across India. The majority of the vehicles sold via Spinny are affordable offerings. The company deals in premium and luxury cars only in 3 cities now.
Spinny park kochi address
Spinny Park
Opp Metro Pillar No 375
Kochi -Salem Highway
Koonamthai
Edapally P.O
Kochi
Kerala 682024
Who is the brand ambassador of Spinny?
Spinny signed Indian sporting legend Sachin Tendulkar as its brand ambassador in 2021. Sachin is also a strategic investor in Spinny.
Star Badminton player PV Sindhu is also an ambassador and loyal customer of the brand.
How does Spinny work?
Spinny works by acquiring cars from the seller, acting as the holding authority for the same till a purchase, refurbishing and selling off the refurbished/restored vehicle to prospective customers. The company uses a detailed 200 point checklist to evaluate and acquire vehicles.