Beginning of a new era of success for Porsche Middle East & Africa FZE …
It almost seems to be an all-new road to success for Porsche Middle East and Africa FZE (Free Zone Establishment) now, as they get a new CEO. Manfred Bräunl (55), previously the Vice President, Marketing at Porsche China Motors, will assume the new position with effect from 1 March 2019 onwards. He will replace Deesch Papke, who would now assume the role of Group Managing Director at Audi Volkswagen Middle East (AVME).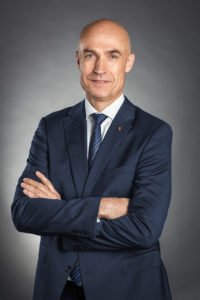 He will have a team of 52 professionals who support the automaker's operations in around 20 countries. Porsche currently has over 65 facilities and 21 importers spread across the GCC, Levant, Africa and India, which would all now, fall under the concern of the team headed by Bräunl.
Bräunl currently holds the credit of having completed 5 brilliant years at Porsche China, prior to which he used to head the Marketing globally at Maserati in Modena (Italy). He also has the track of having held senior management positions at BMW, including that of the Managing Director of the brand's Canadian wing in Toronto.
Commenting on the appointment, Detlev von Platen, Member of the Executive Board for Sales and Marketing at Porsche AG, says: "Manfred Bräunl can optimally use his decades of worldwide experience in marketing and sales for premium automotive manufacturers in order to further strengthen our position in this growth region."
Well, that is about the new bossman of Porsche Middle East, All of the Porsche cars on sale globally are tightly packed boxes of hair raising fun, for instance, follow this link and you will see the breath-taking 0-60 run of the new Macan S!