Nothing on the outside would make your eyes pop though…
A healthy 20-year run is something epic and highly desirable for any car model and Audi has decided to celebrate 20 years of the Audi TT models with a special edition car that would truly do justice to its purpose. It's true that Audi has been keen in inducing some kind of unity in the exterior design of their models, but the TT has been one such car that has managed to stand out of the flock with its unique design and exhilarating performance.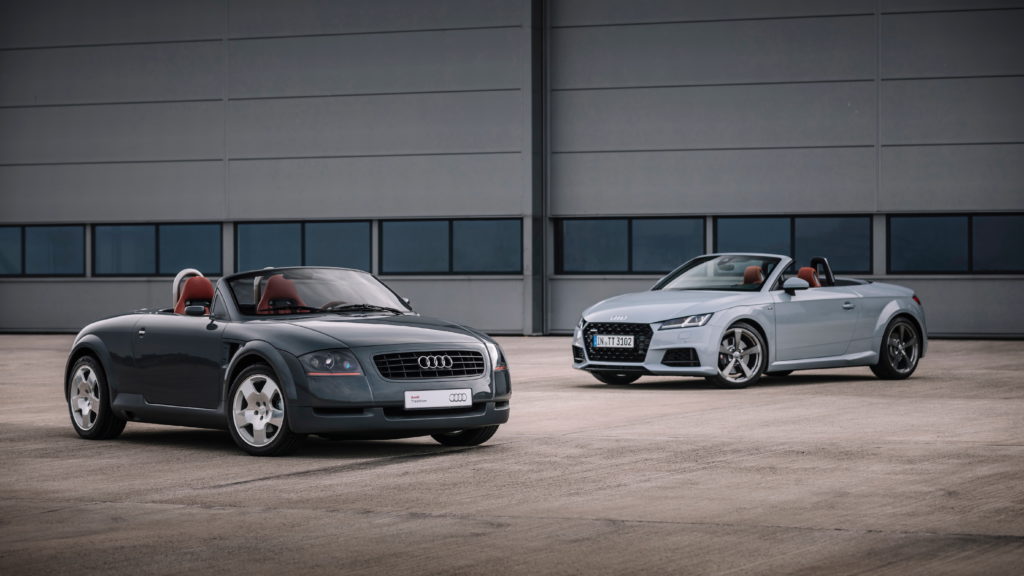 Image Source: Audi
The special edition only adds more cream to the pie. Of course, there are no big changes on the outside and the car definitely boasts of the youthful flamboyance typical to all Audi TT models. But what would leave you wonderstruck would be the cabin of this car.
We have always liked the interiors of all Audis a bit more than their exteriors, and the story is no different here either. Finished in a stunning shade of "Moccasin Brown", the leather seats (that have also gotten lots of diamond stitching) and upholstery have an equally charming yellow contrast stitching. (Those who find this combo a bit weird, just give it another look and you will like it!) Audi thinks the special edition Audi TT interior to be a "nod to the original TT". Also showering a sense of 'being spesh' are the "TT 20 Years" and "20 Years of TT" badges occurring multiple times on the inside.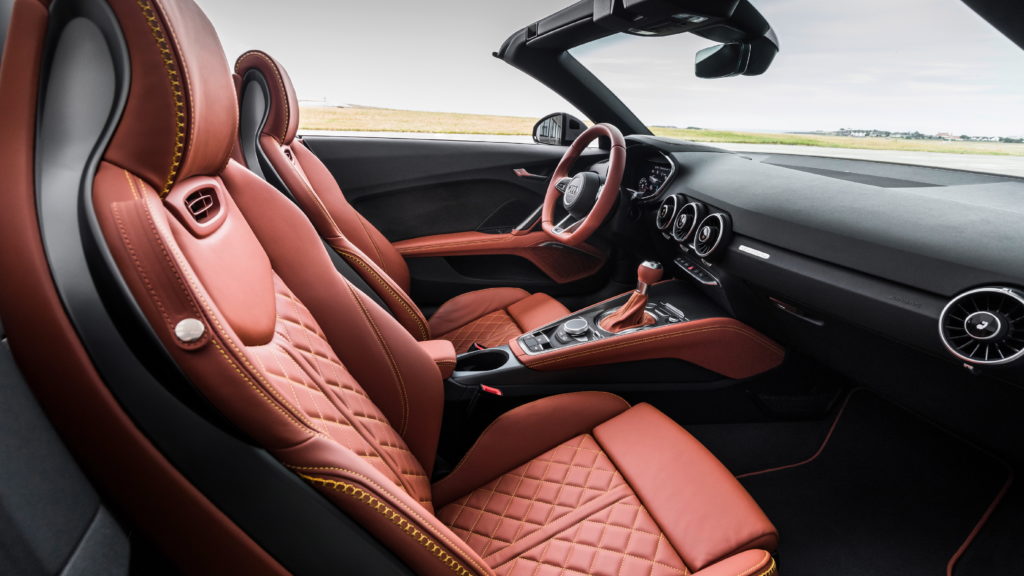 Image Source: Audi
Detail makes the icon.#AudiTT#DesignIcon pic.twitter.com/01n9596ur0
— Audi (@AudiOfficial) February 3, 2019
The special edition is powered by a 228 hp turbocharged mill mated to the carmaker's popular 7-speed dual clutch transmission.
The limited run car would be available in an exterior shade of grey and another shade of grey that is exclusive to the US buyers. The 20th-anniversary edition is priced at $52,900 for the Audi TT coupe and $56,800 for the Audi TT convertible ( Destination charges extra). We think it to be absolutely worthy to have one of these cars home and go for a weekend road trip with the tops down…
Do check out how the Audi TT owners community celebrated twenty years of the car below…
Is the Jaguar I-Pace a safe car? Find out here!