The cheapest Royal Enfield in India is now priced at Rs. 1.48 lakh
Chennai-based Royal Enfield has increased the prices of all its models in India. RE Scram 411, the latest offering from the brand, is now priced at Rs. 2.05 lakh for the Graphite color. The White Flame and Silver Spirit colours cost around Rs. 2.11 lakh.
All the variants of the best-selling RE Classic 350 series are now dearer. RE Classic 350 Redditch is priced at 1.90 lakh, Halcyon is priced at 1.92 lakh (single-channel ABS), and Rs. 1.98 lakh (dual-channel ABS).
The Classic 350 Dark range featuring alloy wheels now has a Rs. 2.17 lakh price tag, while the Chrome variant's price has reached Rs. 2.21 lakh. For the Meteor 350, the Fireball is being sold at Rs. 2.05 lakh, Stellar at Rs. 2.11 lakh, and the top-spec Supernova at Rs. 2.22 lakh.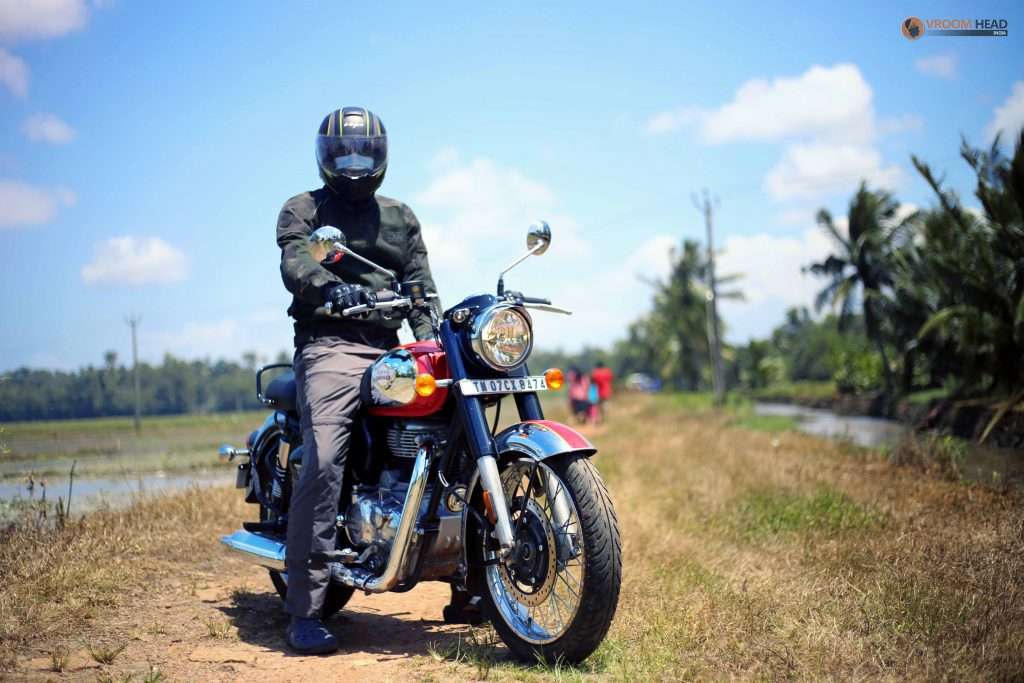 Royal Enfield Bullet Standard 350 is now priced at Rs. 1.56 lakh. Another model in the 350 series, Bullet 350 X, is now sold at Rs. 1.48 lakh for the variant with a kick-start, and Rs. 1.63 lakh for the one with electric-start.
RE Himalayan Mirage Silver nad Gravel Grey models cost Rs. 2.19 lakh; Lake Blue and Rock Red priced at Rs. 2.22 lakh. To buy the Granite Black and Pine Green, you may need to shell out Rs. 2.26 lakhs.
Coming to the 650 CC motorcycles, Royal Enfiled Interceptor now costs between Rs. 2.88 lakh to Rs. 3.14 lakh. For the Continental GT650, the base price is Rs. 3.05 lakh, and the top-end costs Rs. 3.31 lakh.
(All prices mentioned are ex-showroom)
Let's get social! Follow Vroom Head India On Google News, Koo, Twitter, Facebook, Instagram, Pinterest, Whatsapp, and LinkedIn.