Tata Motors will showcase the Safari Gold Edition at the VIVO IPL 2021 in Dubai
Months past its market debut, Tata Motors has now launched a Gold Edition to the all-new Safari. With prominent tinges of Gold (paint) in the overall design, the Safari Gold Edition has been spawned into a market that was actually expecting a Dark Edition Safari sooner or later! The Safari Gold comes in two exciting colourways- White Gold and Black Gold. The Gold Edition is priced at Rs 21.8 lakh, ex-showroom, and comes with significant add-ons over the regular XZ+.
What's New?
Mostly, the changes on the Gold edition are cosmetic. Both the available colourways are excitingly aesthetic for most tastes. The White Gold colourway has Premium Frost White as its base paint, while multiple areas on the exterior like the tri-arrows on the grille, headlamp surrounds, lower borderline of the grille and a portion of the roof rail get Golden accents. The logo and door handles are also finished in Gold. The White Gold car gets a Black roof to add more spice to the design. The Black Gold colourway, however, looks more menacing with its intense Coffee Bean inspired Black exteriors and contrasting touches of Gold on it.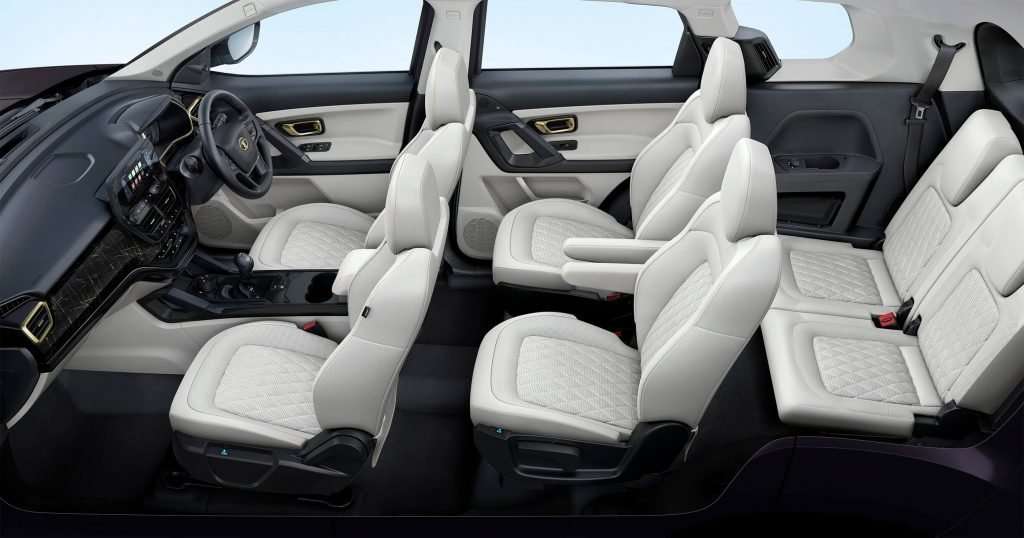 Let's get social! Follow Vroom Head India On Google News, Koo, Twitter, Facebook, Instagram, Pinterest, Whatsapp, and LinkedIn
The interior of the Gold Edition stands a level or two higher than that of the regular car in terms of aesthetics. The mid pads come finished in Mont Blanc Marble on the While Gold Edition, and in Dark marble trim on the Black Gold edition. Both the cars have prominent touches of Golden shades inside the cabin as well.
Besides the reworked cosmetics, Tata Motors is also adding a few new features to the Gold Edition (and a few other top trims of the Safari lineup including the Adventure persona) like wireless charger, air purifier, wireless Apple CarPlay and Android Auto, etc. A pair of ventilated captain seats for the second row, however, is exclusive to the Gold Edition.
Global Debut In Dubai
The Safari Gold edition appears to be the best and most desirable Safari yet, on paper. Thus, the manufacturer would be showcasing it at the VIVO IPL 2021 in Dubai, which the SUV is an official sponsor of. To further pump up the josh, Tata Motors has announced the 'Safari Gold Hit Challenge' which would have the manufacturer donate Rs 2 lakh to an NGO for Covid 19 relief, each time a batsman hits a six or boundary and the ball lands on the display cars, podium or the Safari Gold LED billboard.
Mechanically, the Safari Gold Edition remains unchanged from the standard car. You can find out more about the new Safari in our in-depth review
Let's get social! Follow Vroom Head India On Google News, Koo, Twitter, Facebook, Instagram, Pinterest, Whatsapp, and LinkedIn