Ultraviolette F99's electric motor will make 65 HP, offering a top speed of 200 km/h!
Bengaluru-based electric 2-wheeler startup Ultraviolette Automotive are off to a flamboyant start on their maiden appearance at the Auto Expo, as they debut the brand new F99 Factory Racing Platform at the 2023 Auto Expo.
To top it off, Television Star and a Long-Term Investor of Ultraviolette Automotive, Rannvijay Singha, was the guest of honour as UV CEO Narayan Subramaniam and Niraj Rajmohan(CTO) presented the brand new F99 to the world.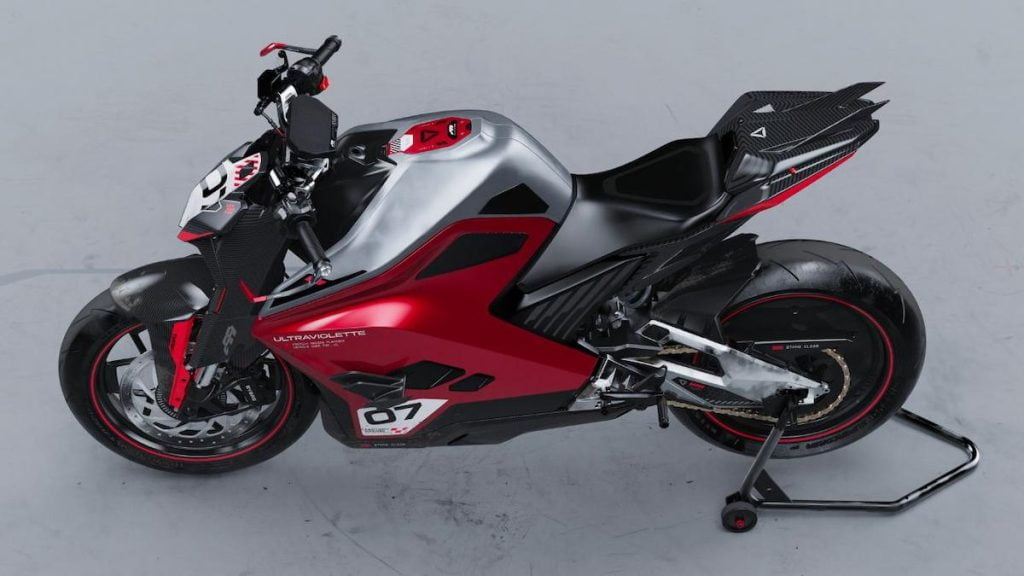 The F99 – Factory Racing Platform marks Ultraviolette's foray into the world of electric motorsports and the beginning of their internal range of Advanced Performance Platforms.
Let's get social! Follow Vroom Head India On Google News, Koo, Twitter, Instagram, Pinterest, Facebook, and LinkedIn
The F99 is a track-focused electric motorcycle that is engineered to squeeze out the maximum potential from the electric powertrain. The F99's electric motor makes 65 HP, which is sufficient enough to propel the F99 to a top speed of 200km/h. UV has not revealed any information regarding the battery and range.
In terms of design, it's highly reminiscent of the F77, which is Ultraviolette's first electric motorcycle that made its premiere in November last year. However, the F99 gets new winglets on the side, carbon fibre components as part of weight reduction, a new livery in silver and red, masked headlamps, and side mirrors swapped out for a set of thin knuckle guards.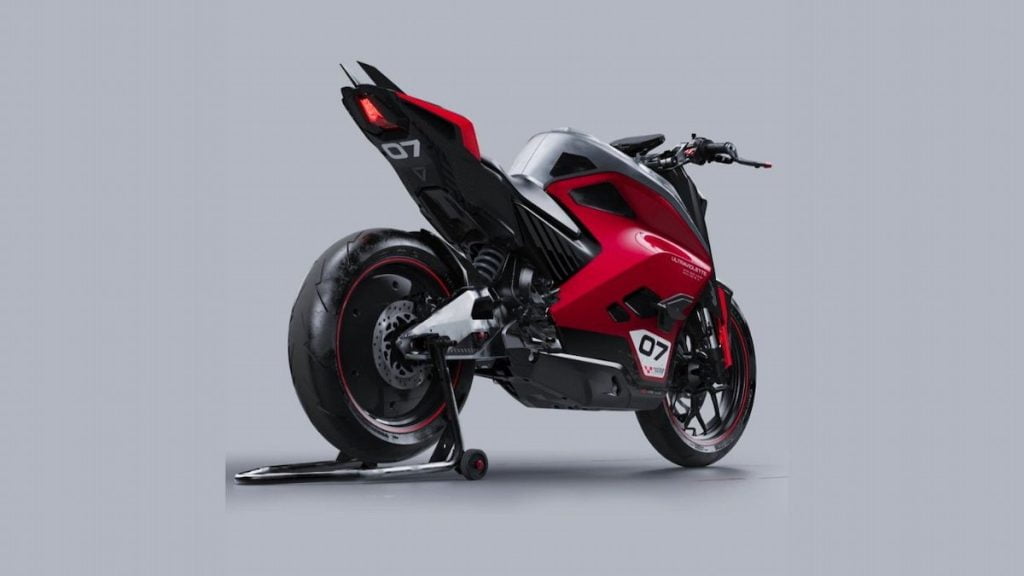 Ultraviolette Automotive also has the Airstrike, Laser, and Shadow variants of the F77 on display at the ongoing 2023 Auto Expo.
Check out more of our Auto Expo coverage!