We lived with these electric bicycles for a couple of weeks.
Photography: Sarath S
In January, we reported Kochi-based e-mobility startup VAAN Moto launching two e-bikes- Urbansport and Urbansport Pro. These differ sharply in their designs and personas but remain the same mechanically. We lived with these for a couple of weeks to find out more about this distinction…
Table of Contents
VAAN Urbansport And Urbansport Pro: The Preface!
Urbansport and Urbansport Pro are both electric bicycles, or e-bikes as they are better known these days, targeted at the urban crowd. To be more precise, these are more of lifestyle products than mere green mobility solutions. The Urbansport is the most practical of the two. However, it is the Urbansport Pro that would turn the most number of heads.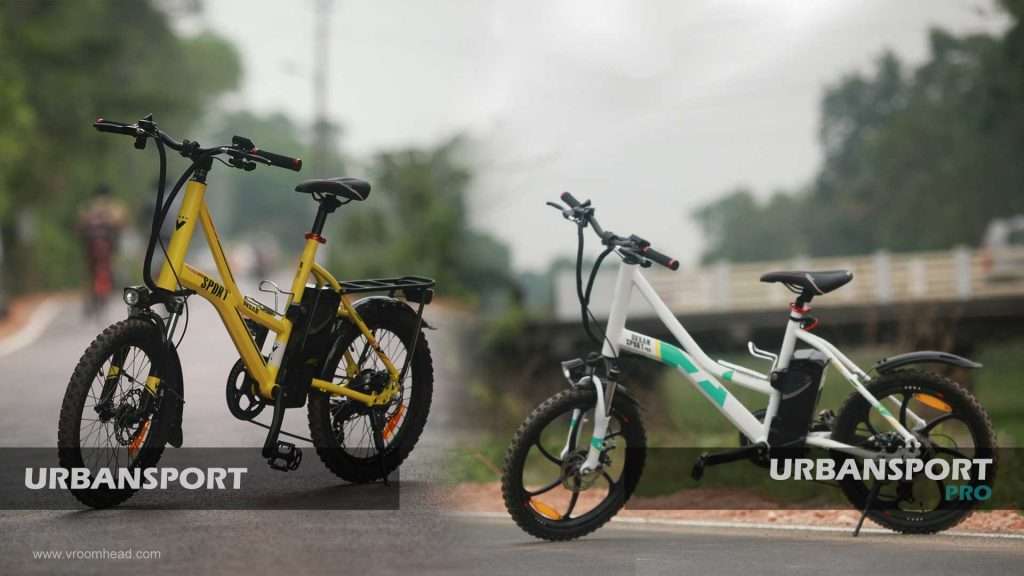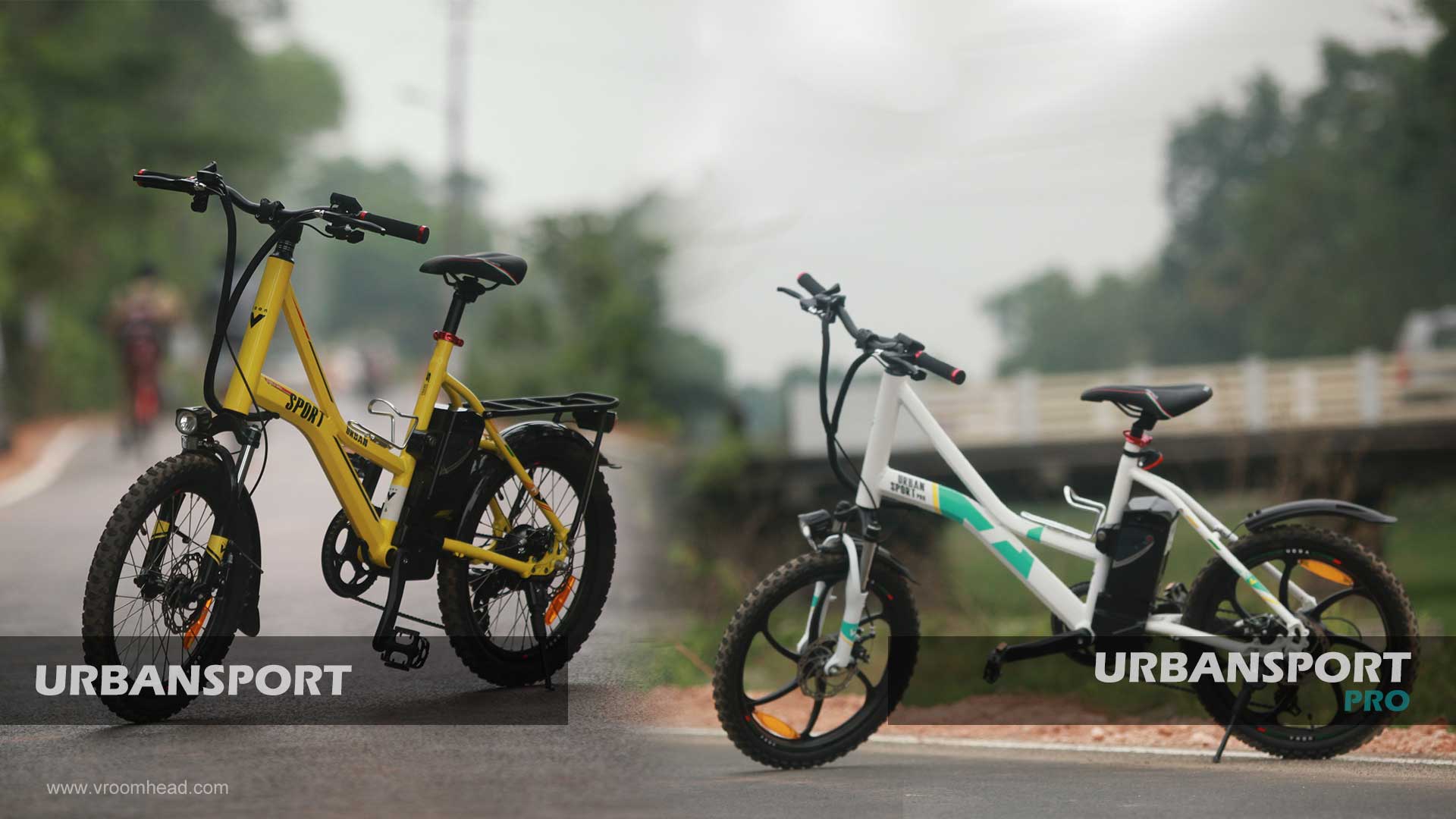 First Thoughts On Design
Both the Urbansport and Urbansport Pro are good-looking bikes. They look compact, modern, and appealing. An experienced eye might spot multiple instances of the overall design ethos adhering to those of many global models. The reason for this is that VAAN had partnered with Benelli Biciclette for the design and development of these bikes. Benelli Biciclette is the sub-vertical of the Italian motorcycle manufacturer that is into designing and manufacturing bicycles (or let's say bikes!). 'Benelli bikes' currently has a decent array of electric bicycles on sale in the global market, and the VAAN twins benefit from this experience. Benelli has been actively involved in the design and development of the frame, saddle, rims, and handlebar of these bikes. The Italian brand manages the supply chains as well. Signifying these, multiple Benelli brandings can be found on both bikes.
Both the Urbansport and Urbansport Pro come with unisex frames that are light owing to the 6061 Aluminium alloy construction. These offer high strength, rigidity, and corrosion resistance. Owing to their designs, the frames of both these bikes are equally comfortable and usable to all genders. The saddles and handlebar have been designed to offer optimum ride comfort on most rides.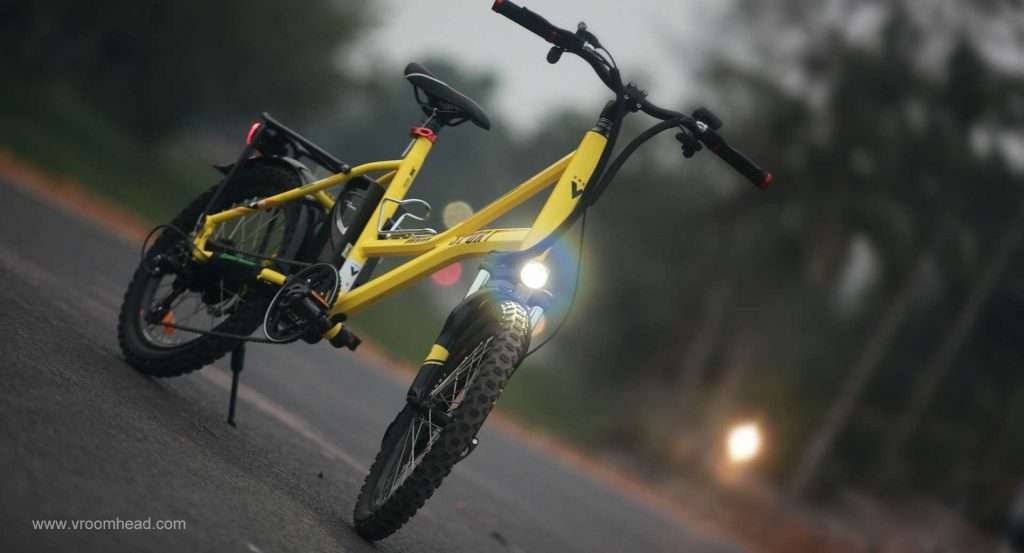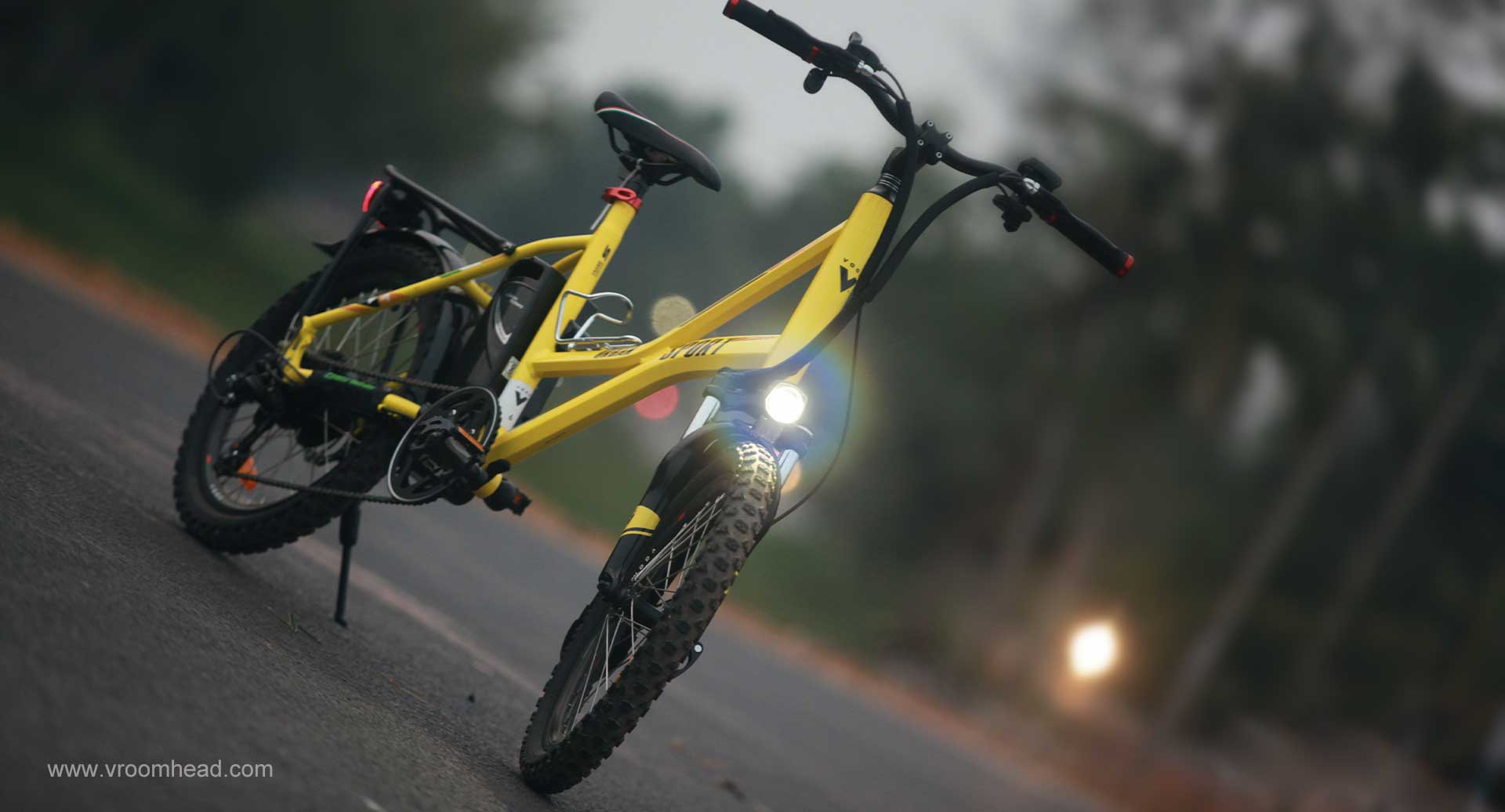 Yes! I said 'most'. The saddle gets a hospitable design and ample cushioning. The rider would feel comfortable on short rides. However, you would develop sore butts if you are to take these on long rides, say for 30-35 kilometers in a stretch.
Both the cycles get 20-inch rims with CST tyres on them. 20-inchers in place of the usual 27 or 28-inch wheels might look a bit odd to some, but are quite fun to ride with ample grip on offer. However, tall riders might find it slightly time-consuming to figure out a suitable riding position on these, due to the low seating. Being 6ft tall, I did! The saddle offers height adjustment, but the handlebar has limits to its flexibility.
VAAN Urbansport Pro vs Urbansport: Design Differences
Both the Urbansport and Urbansport Pro host the same frame, but differ greatly in their tail designs. The Urban sport gets a rear luggage rack that can carry around 15 kilograms- a highly practical bit in real life. The fenders of Urbansport are made of metal and the bike gets Steel spoke wheels.
The Urbansport Pro, on the other hand, ditches the rear rack and adopts fiber fenders for a sportier visual bulk. It also comes with alloy wheels instead of Steel rims. It is almost 4 kilos lighter than the Urbansport. The top-spec bicycle also has its electric motor neatly integrated into its rear hub. VAAN Urbansport however, has it mounted to the rear wheel in a visibly evident way.
Both the bicycles come with LED headlamps and rear LED lights. On the Urbansport, these can be switched on/off using the digital display and its controls. However, on the Urban sport Pro, the rear lamp gets a separate switch for its operation.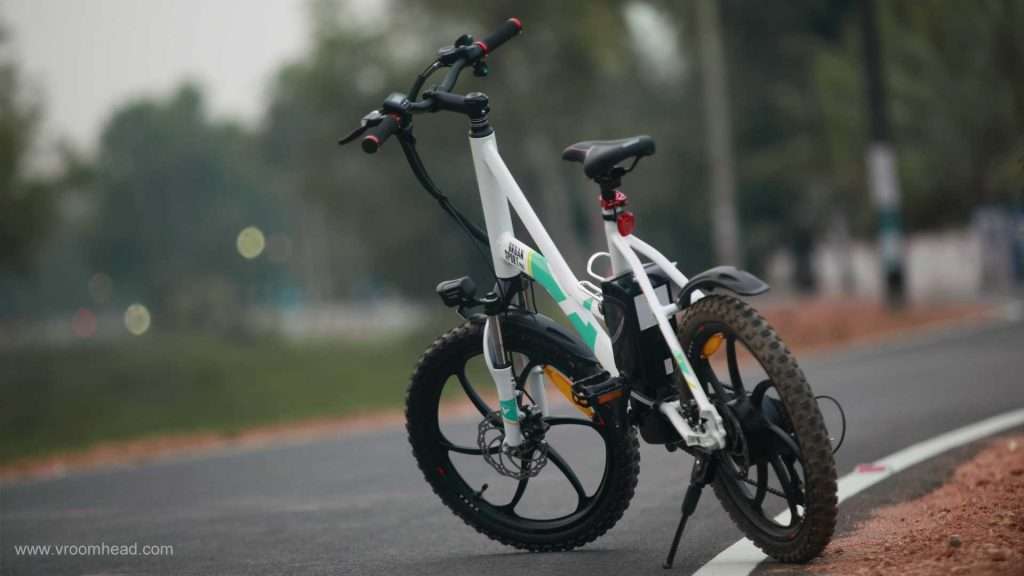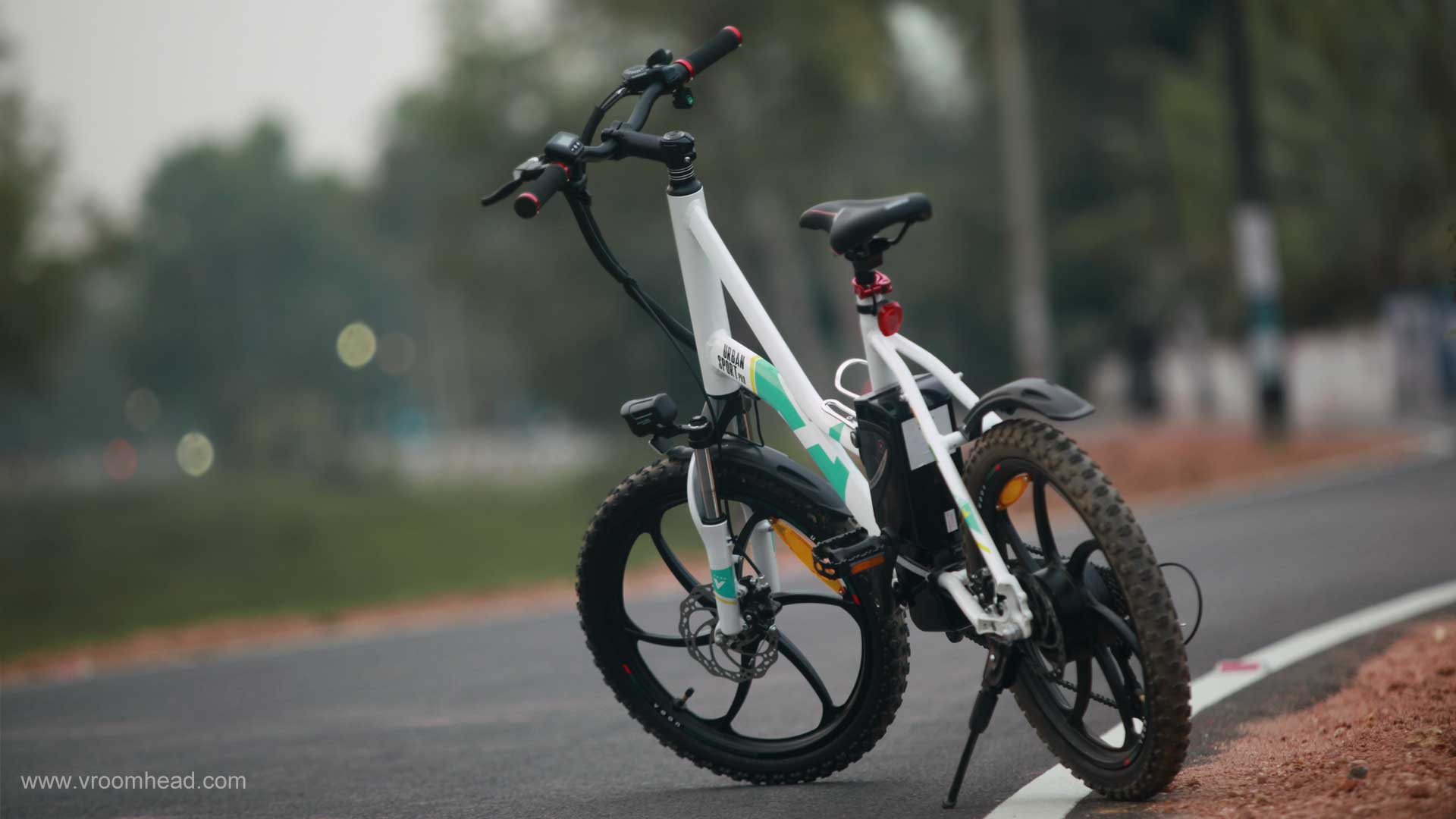 Features
The most interesting equipment on both these bikes would be the small LCD screen which the manufacturer prefers to call 'Smart VAAN display'. It has a couple of switches to operate the electric powertrain , headlamps, and to toggle between the various information on display. The screen has a trip meter, range information, speedometer, battery info, and more. There is also a bottle holder offered on both bikes.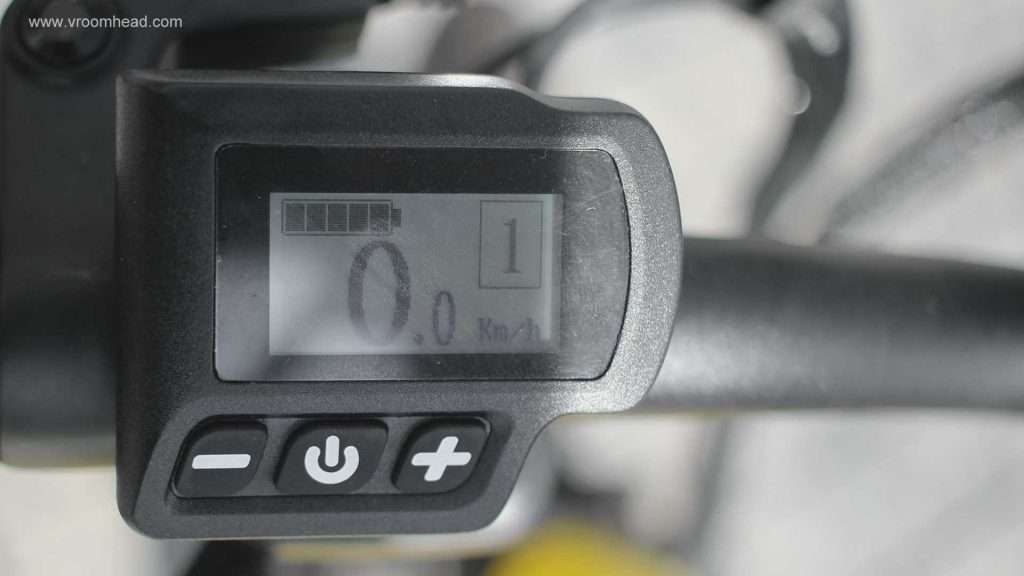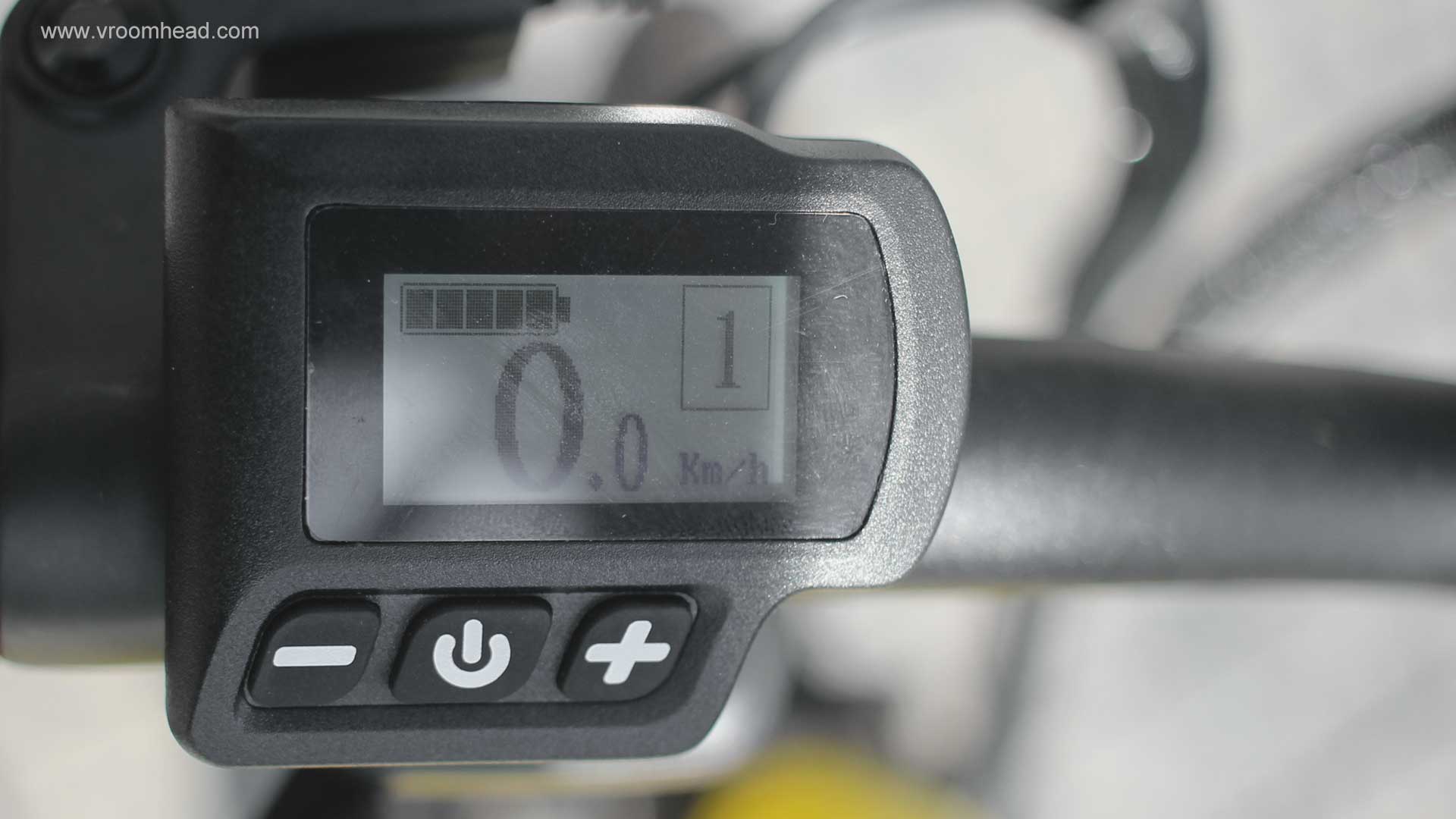 Powertrain And Other Specifications
Both the e-bikes share the same electric powertrain. It consists of a 250 Watt electric motor paired with a 48V 7.5Ah Lithium-ion battery pack. The setup offers a peak torque of 45 Nm and ensures a top speed of 25 kph in the all-electric mode. A full charge would require around 4 hours at the wall socket. The battery pack is light and removable, increasing the overall liveability. There are 5 pedal assist modes and a full BEV mode on offer, with the last accessed via an electronic throttle.
Besides the electric drive, the bikes also feature Shimano Tourney 7 Speed Derailleur gearbox, Spinner USA front shocks, and disc brakes on both wheels.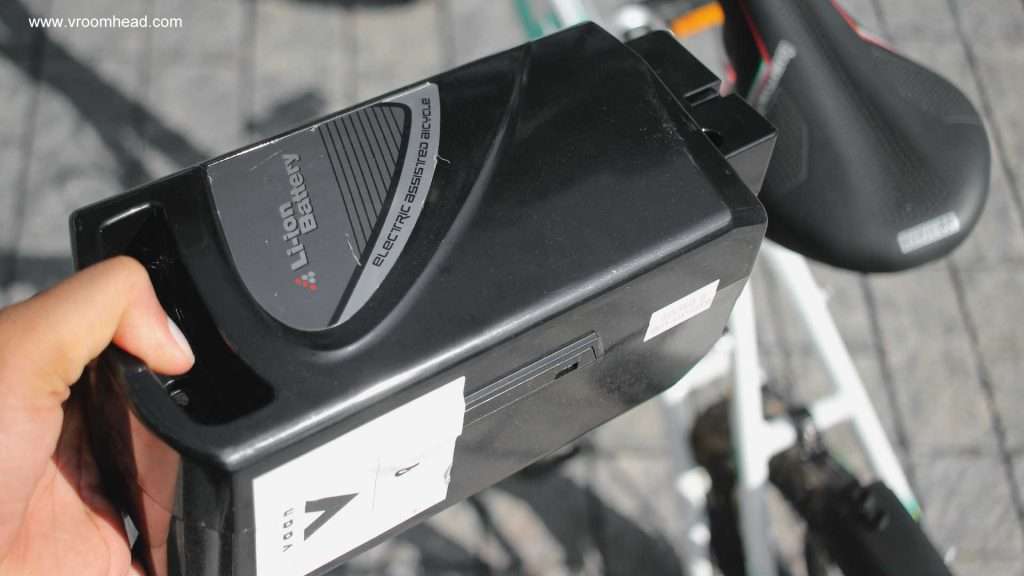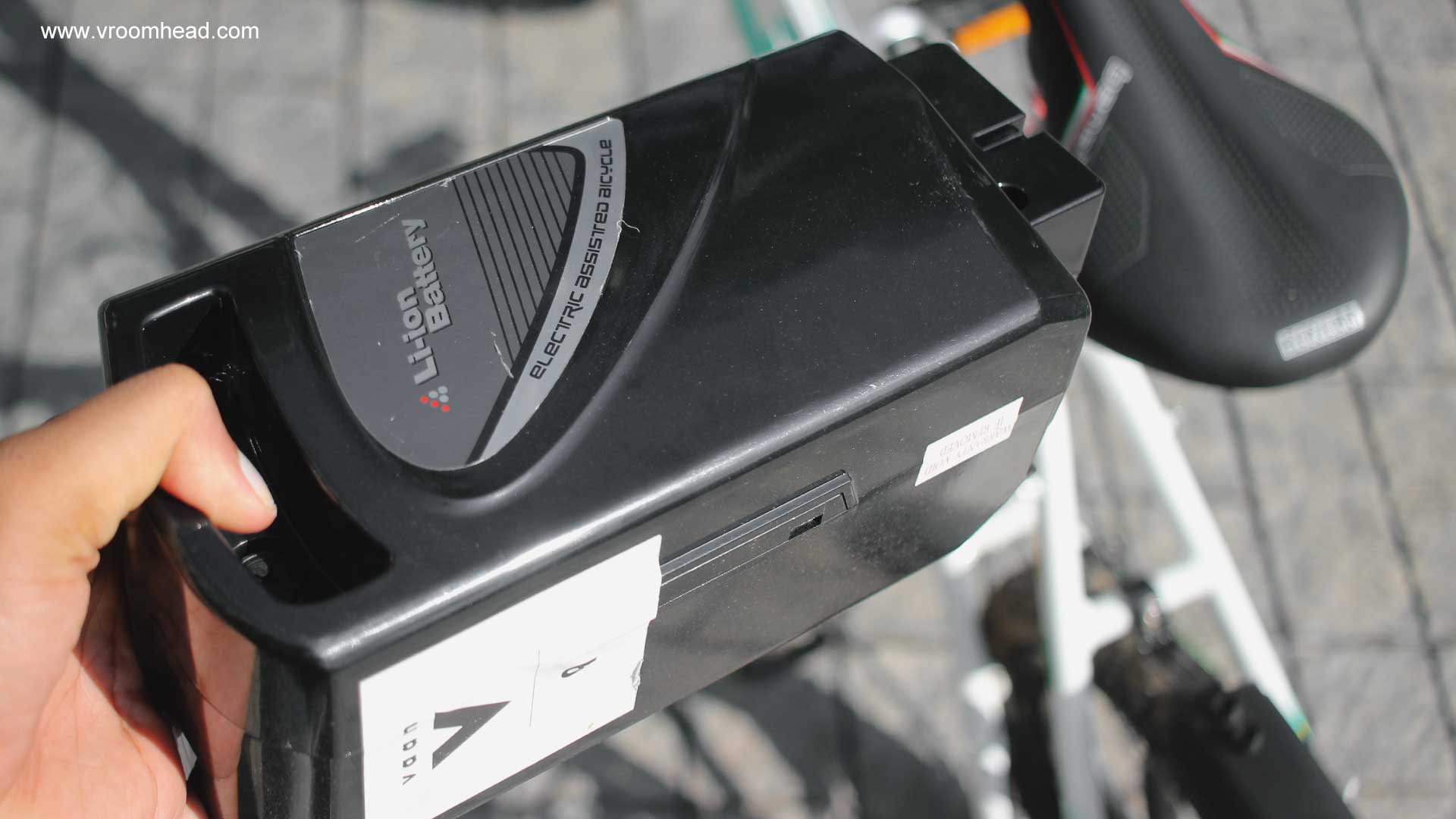 Ride Impressions And Thoughts On Living With These
Compiling our set of ride impressions of the VAAN Urbansport and Urbansport Pro…
The Cycling Experience: Cycling with the Urbansport and Urbansport Pro would be a pleasant experience for most riders. The saddle, handlebar and pedals are set in a comfortable and usable position. A bit more of flexibitly would have been appreciated for the handlebar though.

Pedal Assist: The bikes offer 5 levels of Pedal Assist each. For those of you who might not be well-versed with the term, Pedal Assist is a mechanism which would provide you with assistance from the motor, while you pedal, making the process a lot easier and less demanding of manpower. This greatly reduces the rider exhaustion, especially on gradiants.
Level 1 and 2 would be the best ones to stick around with, in most scenarios. Level 4 and 5 would give you a lot of electric assist, making it feel like using the pedals as a throttle to engage the motor. This obviously is not something you would want if on an enthu cycling day, but can be useful on fair-sized climbs and in cases of extensive rider exhaustion. The Level 3 assist stands midway between the above groups in terms of usability and would be of more real-life significance than 4&5.
The Shimano Gearset: Both the Urban sport and Urbansport Pro come with 7 speed Shimano Tourney rear Derailleur gearset. Tourney has been known for being cheap (or let's say 'affordable' for the sake of the obvious) with minimal compromises on the overall efficiency. It is not a very fast derailleur, to be honest. The shifts are 'slow and noisy' by modern cycling standards. The unit also has generous amounts of Steel and Plastic in its construction. Despite being extremely affordable ( let's face it, you could get one for like, Rs 1000!) Shimano Tourney does not fall back on reliability, durability or efficiency. The cycling community has always loved it for this epic value proposition.

VAAN e bikes are placed as premium lifestyle products, and priced accordingly. The Urbansport costs Rs 59,999 and Urbansport Pro sits at Rs 69,999! This considered the gearset choice could make you raise your brows. A few other bikes at this price point would give you better gear sets or maybe even cheaper (non-electric) cycles would have better gearsets. It's with the efficient electric powertrain and the visual charisma that the VAAN bikes tackle these concerns…

Talking of traction, the 6th and 7th gears offer the most real-world-friendly tractions. Gears 1-5 feel light and easygoing,and would be great on inclines and gradients. (Switching to all-electric mode, the bike goes free of the derailleur's influence and dances completely to the tunes of the electric motor. Just in case if you're wondering…)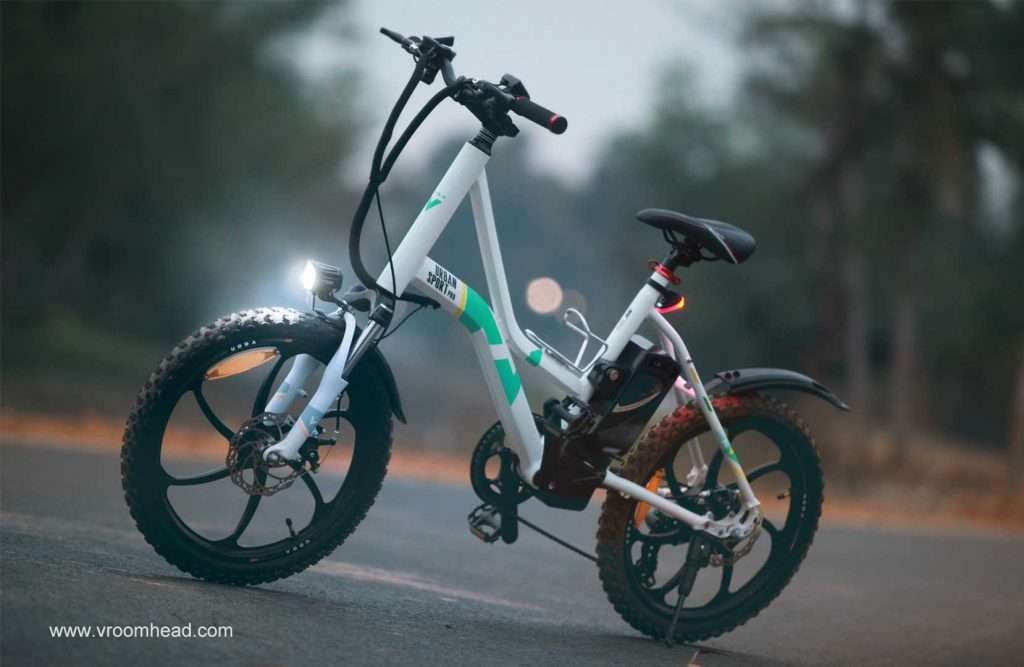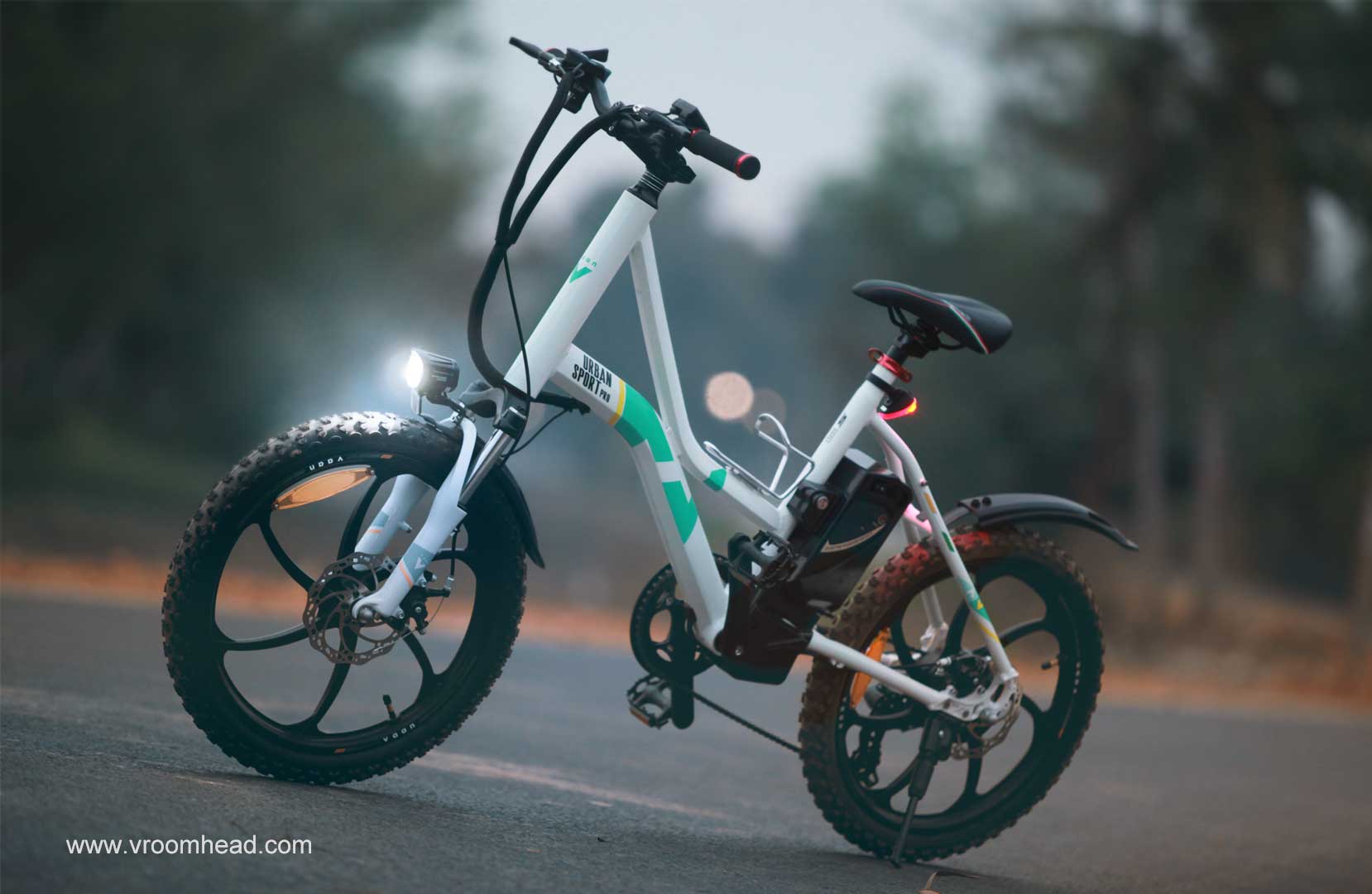 Braking And Handling: The electric powertrain can get these bikes to a maximum speed of 25 kph. The CST rubber and Spinner USA front shock keep things clean at the handling front, even at such speeds. The front and rear disc brakes also impart high degrees of confidence in the rider.

The Charging Exercise: The lightweight battery packs of Urbansport and Urbansport Pro are of great convenience in the real world. Detaching and attaching these, weighing just 2.5 kilograms each, are super easy and convenient. These can be taken to your office desk or home to plug into the wall socket for a full charge. During our days with the bikes, we found these to be extremely convenient and hassle-free.

Answering The Range Questions: We'll put it straight and simple. VAAN claims a maximum range of 60 kilometres for both bikes. We would agree to this claim, you can get around 55-60 kilometres for every charge. However, we would do so with a '*conditions apply' ! Expect the maximum range in the lowest pedal assist (Level 1) mode alone. The figures would drop as you go up the assist levels. Riding with the throttle alone (ie, in the all-electric mode), would bring about a massive drop in range. And all these would be influenced by factors like the weight and build of the rider, nature of roads etc, to some extent.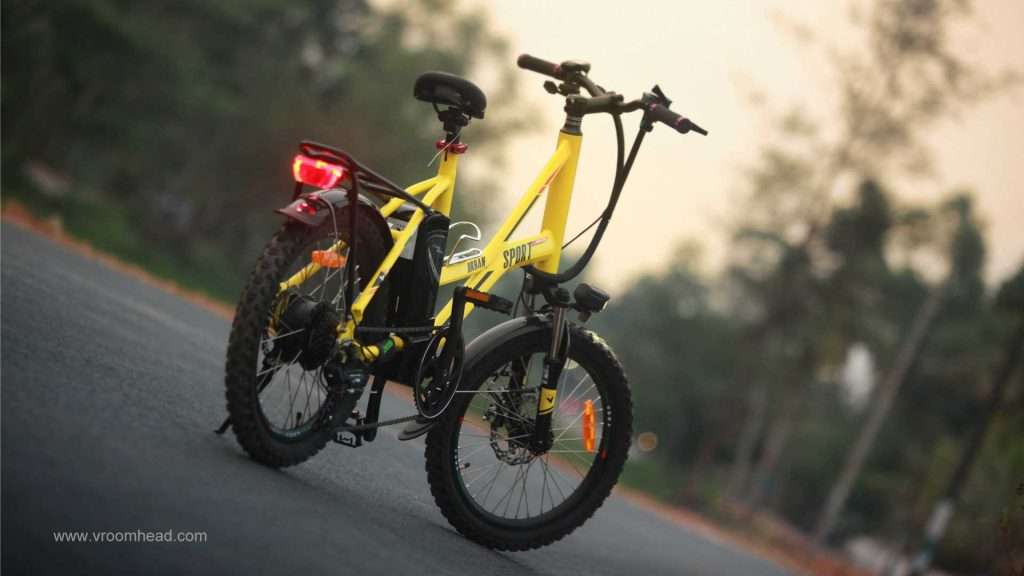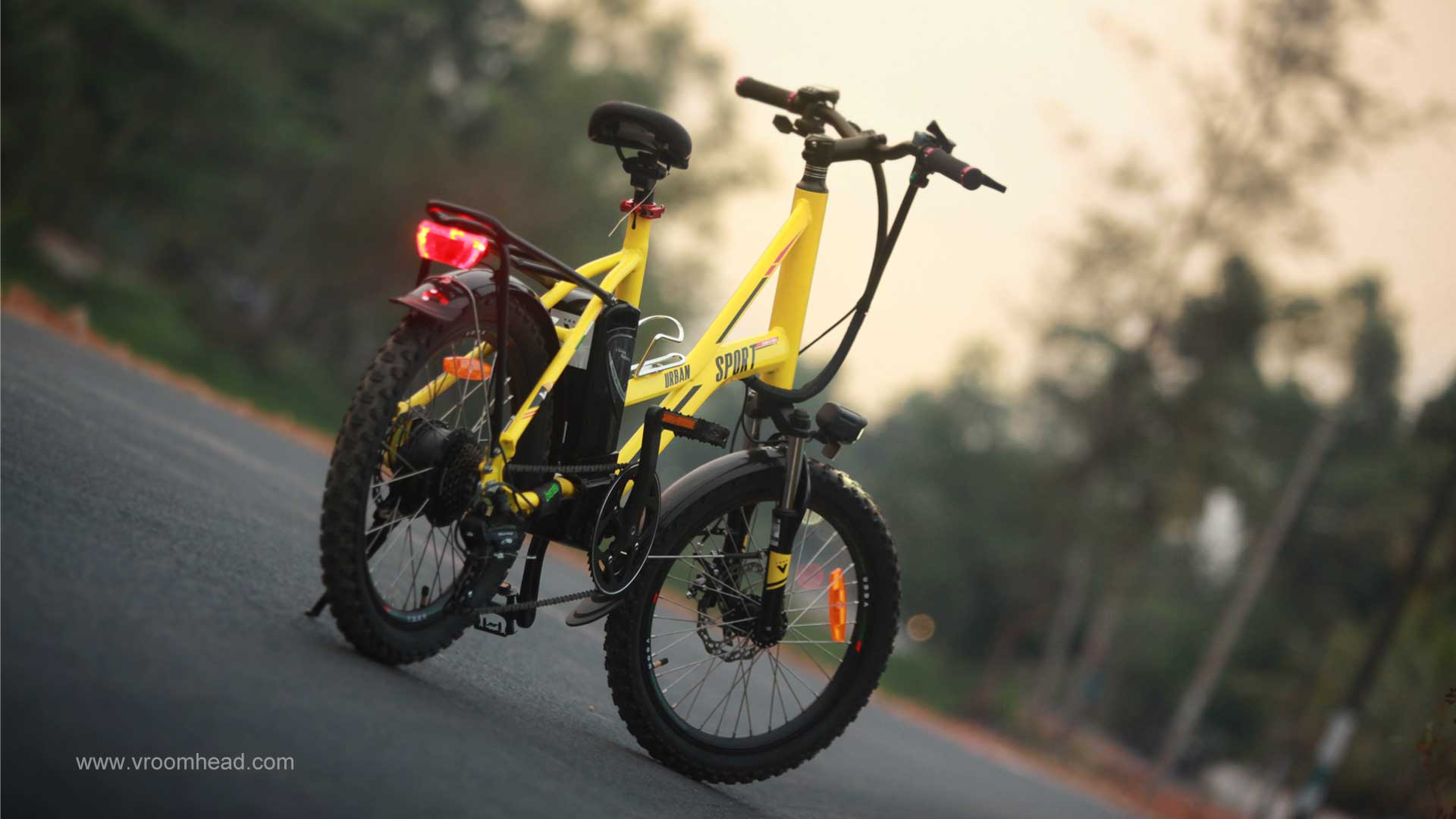 Who Would Buy One?
The premium pricing undoubtedly places these in the urban lifestyle bike space. The overall personas of these e-bikes might not appeal to hardcore cyclists or enthusiasts, but would definitely be worth considering for someone looking for a premium bike for recreational/lifestyle roles. We think these would have the most traction among the urban-dwelling, financially well-off crowd of Tier 1 (or even Tier 2) cities, than elsewhere.
Let's get social! Follow Vroom Head India On Google News, Koo, Twitter Instagram, Pinterest, Whatsapp, and LinkedIn
VAAN Urbansport Pro And Urbansport Images