Toyota might soon manufacture the Mirai FCEV at its plant in Karnataka
Toyota Kirloskar Motor has introduced the latest gen Mirai fuel cell electric vehicle as part of a pilot project with ICAT (International Center for Automotive Technology), in India.
Toyota Mirai FCEV is expected to undergo manufacturing at Toyota's Bidadi plant. The car running on hydrogen fuel cell technology is an alternative to diesel and petrol fuels and hopes to boost the Indian government's push for electric and other alternative/ cleaner fuels.
FCEVs have zero tail-pipe emission as the end product is water. Another major advantage is, hydrogen tanks can be topped up in minutes unlike the refueling woes faced by other electric technologies. Toyota had been testing the Mirai in India for quite a while, before finally launching it here.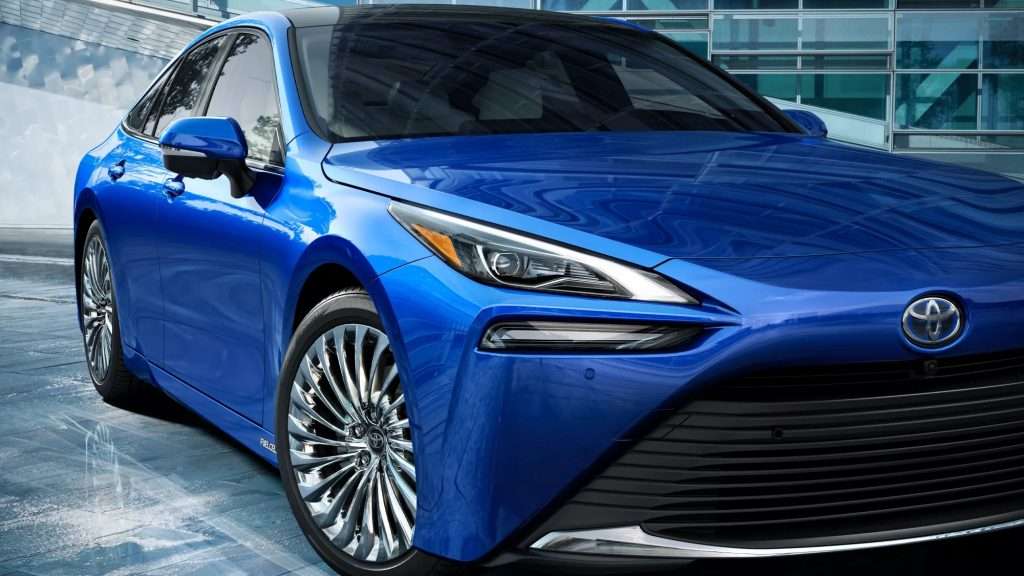 First introduced in 2014, Toyota Mirai is currently in its second generation globally. In 2019, second-generation car had made its global debut with 30% more range than its predecessor. The car has also scored big in safety assessments. In 2021, Mirai clinched a five-star rating in the Euro NCAP crash tests.
The sedan uses hydrogen fuel cell technology to generate electricity to power an EV drivetrain that could generate 182 HP and 300 Nm. Toyota claims the car can drive around 640 KM with a tankfull of hydrogen, with the net tank capacity being 5.6 kg.
MoRTH has announced a keen interest in ICAT's pilot project which is underway in Delhi. The program will assess the various possibilities of FCEVs – particularly hydrogen fuels, and the associated business opportunities in the country.
Let's get social! Follow Vroom Head India On Google News, Koo, Twitter Instagram, Pinterest, Whatsapp, and LinkedIn