Toyota envisions carbon neautrality by 2035
Toyota's president Akio Toyoda, in a breathtaking event, unveiled as many as 15 all-electric concepts, which would translate to Toyota and Lexus EVs in the years to come. The range gives an early glimpse at the brand's electric future.
The 15 zero-emission concepts could be taken for the early hints to the proposed lineup of 30 BEVs planned for 2030. The concept range consists of various body styles spanning across segments- from sedans to SUVs. The most exciting of the lot, however, is the electric supercar concept, inspired by the Lexus LFA. We really wish to see how this reforms into a production-spec!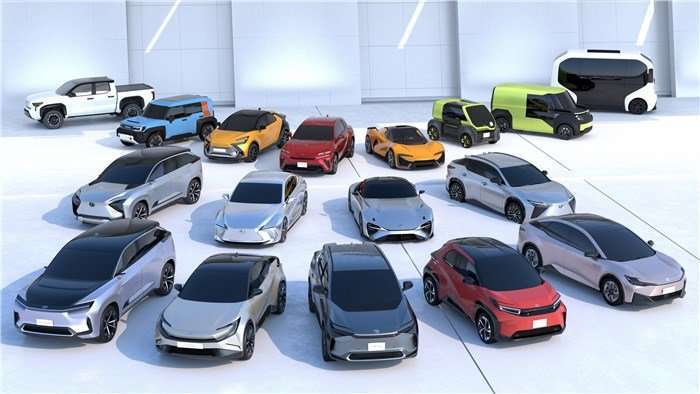 Notable among the concepts were the bZ-badged electric vehicles, which would spawn the bZAX- an Aygo X-inspired urban SUV, a mid-size sedan, a compact SUV, and a full-size SUV. Toyota has revealed that these would all be 'reasonably priced' volume drivers. The range also consists of a small commercial vehicle, a pickup truck, and off-roaders as well.
The Drivetrain Details
Talking of the drivetrains, Toyota reveals that these will have both dedicated and converted platforms. Some of these would be built on electrified versions of familiar ICE platforms like that of the Hilux and Lexus NX. The others, however, will be underpinned by Toyota's dedicated EV platform-e-TNGA. Toyota has developed this in association with Subaru, for the future lineup. This will be used in a number of Lexus models as well.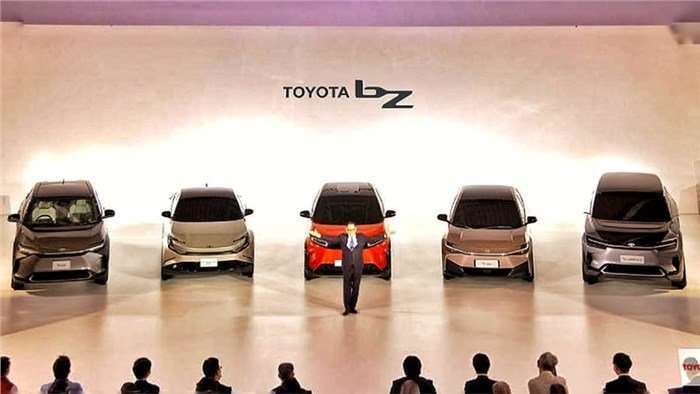 Toyota's EV Plans And The Electric Future
Toyota envisions achieving Carbon neutrality by 2035. Akio Toyoda has confirmed the brand vision of selling 3.5 million EVs worldwide (Toyota and Lexus combined) by 2030. 30 electric vehicles will roll out by then, across various segments, and under both Toyota and Lexus brands. The company has invested heavily in electric vehicles R&D. As much as £13.3 billion has been invested into battery development.
Lexus plans to ditch the internal combustion engines completely by 2035. If you might remember, Lexus currently has its focus entirely set on (hybrid) petrol engines in India. The popular diesel engines were discontinued sometime back. The future would have just electric Lexuses rolling out! More specifically, Lexus will launch thee-TNGA-based RZ crossover early next year. This would be followed by the LFA-inspired electric supercar, electric SUV, and an IS-based electric sedan.
Let's get social! Follow Vroom Head India On Google News, Koo, Twitter, Facebook, Instagram, Pinterest, Whatsapp, and LinkedIn