The COVID -19 Coronavirus triggered national lockdown has had its toll on the sales of the all-new Hyundai Creta. Here's why…
---
[lwptoc width="auto" float="left" titleFontSize="default" colorScheme="inherit" backgroundColor="" skipHeadingLevel="h1,h2,h3,h4,h6″]
Hyundai India recorded sales of over 6700 units of the second generation Creta, in March. As per the sources, around 6703 units of the new Creta had been dispatched last month, prior to the lockdown.
Hyundai had launched the all-new Creta in the country on March 18, 2020. The car had been in news for quite a while then and had amassed over 14000 pre-bookings even before its launch. However, the government-imposed 21-day lockdown started on March 21, following which Hyundai Motor India Limited had to shut down its operations abruptly. This also meant that no unit of Hyundai Creta could be dispatched until the operations restart.
The lockdown would bring in decent extensions in the waiting periods of the customers. The SUV had already been having a wait of around 8 weeks at the time of the launch. As per the latest reports, this span is going to have a fair boom now. HMIL has also revealed that once things are back in place both internally and externally, they would be able to ship 10,000 units per month to dealers pan India.
2020 Hyundai Creta
The second-generation Hyundai Creta comes with thoroughly revised stylings, both on the exterior and inside the cabin. One would not mistake it for its predecessor when looking at it from anywhere but the sides. It has all the compelling design cues like Trio Beam LED headlamps with Cresent glow LED DRLs, 17-inch alloy wheels, puddle lamps, LED tail lamps, twin tip exhausts etc.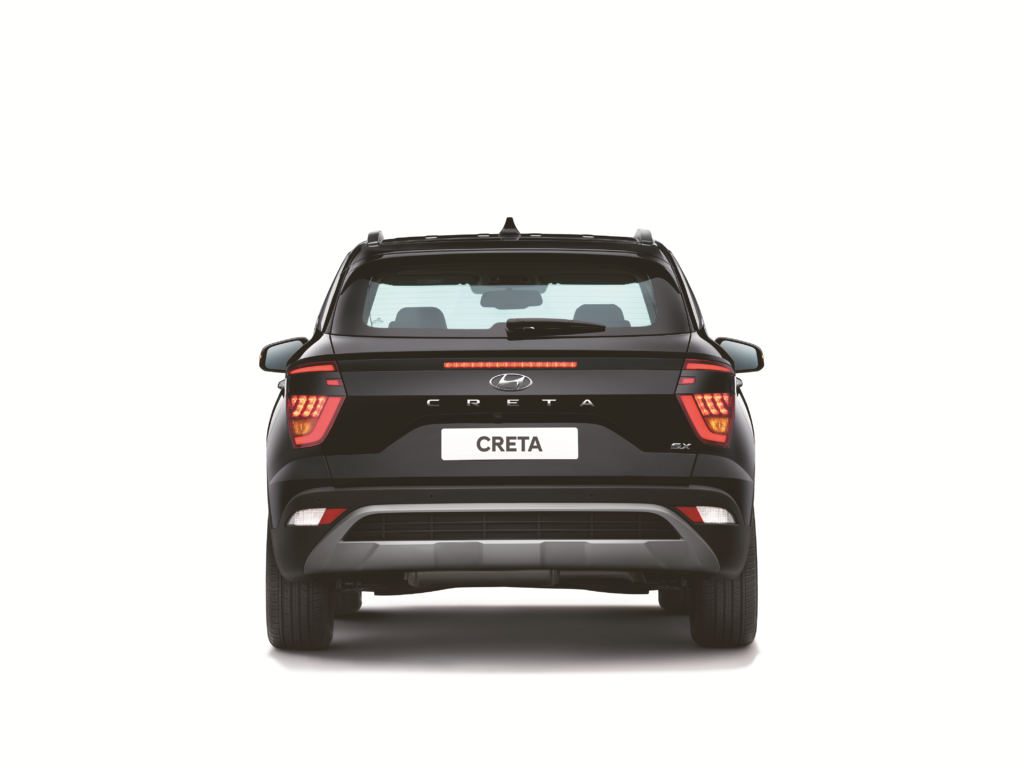 The cabin is well laid out and highly futuristic in design. It features a breathtaking list of equipment- the voice-enabled panoramic sunroof, driver rearview monitor, ventilated front seats, rear seat headrest cushion, electric parking brake with auto hold function, a large 10.25 inch HD touchscreen infotainment system up the central stage etc, to name a few.
Specifications
The all-new Hyundai Creta comes with a choice of three engine and four transmission options. There are on offer, a 1.5L diesel, 1.5 L petrol and a 1.4 Turbo petrol, similar to what we had seen on the Kia Seltos previously. In addition to the common-to-the-NA 6-speed manual transmission, there is a CVT for the petrol, torque converter AT for the diesel and a 7-speed DCT for the turbo petrol, completing the array of gearboxes.
Price And Consumer Demand
The Creta 2020 is priced from INR 9.99 lakh to 17.20 lakh in India. Reports suggest that there have been even interests in the petrol and diesel powertrains from among the consumers. Also, the turbo petrol models are finding a great pool of buyers too. Needless to say, the demand is higher for the automatic transmissions over the conventional manual boxes here.
Will the Creta be able to beat the hot-selling Kia Seltos hands down in the market? Well, we will have to wait till things are back in places to find out…