A few images of the 2021 BMW 5 Series facelift have now surfaced on the internet. Here is what we know of this …
BMW 5 Series is selling good numbers in the market. The car is awaiting an imminent refresh globally. Now, a couple of photographs have surfaced on the internet, which apparently show the refreshed BMW 5 series, in a set of images supposedly part of the press package.
The two images show the front and back of the BMW G30 5 series facelift. We see a car that resembles the outgoing model to a great extent but with a sharpened design overall. It now has more pronounced lines and is essentially edgier. The kidney grille has been magnificently retouched. Thankfully it has not grown too much in size like in the 7 series facelift, but has become edgier and gotten new slats as well. The headlamp units have become sleeker and more elegant in their design.
The rear gets revised tail lamps that host new-age LED graphics. There are minor changes on the rear bumper and trunk as well. It is too early now to comment on the equipment upgrades onboard the facelift. But we do have an idea of the mechanicals though…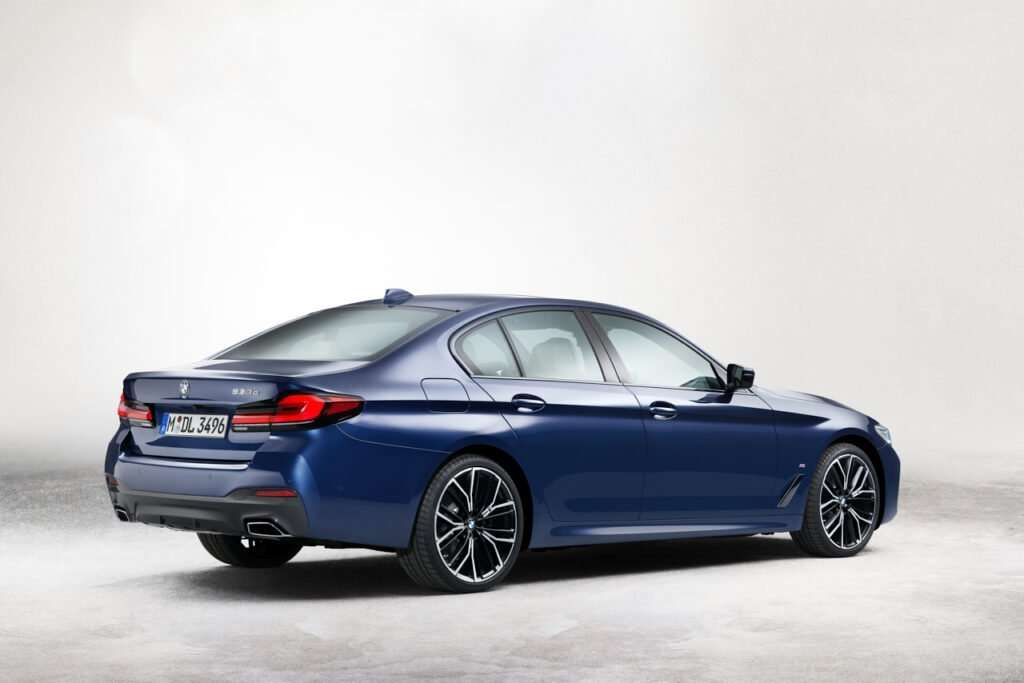 There will be the BMW 530e guise that would have a petrol hybrid powertrain. An electric motor mated to a four-pot petrol engine would mean 252hp and 420Nm on tap. There will be an AWD equipped BMW 530e xDrive version to the otherwise rear-wheel driven sedan. The car would have an 8-speed automatic gearbox.
It is heard that there is a higher hybrid in the pipeline for the 5 series- the BMW 545e, which would come with an electric-assisted inline-six petrol mill. The 5 series facelift is hoped to launch in the global market in late 2020. We are expecting the carmaker to bring in the same to India soon…
Image Source: BMW Blog