2022 Kia Niro takes it one step closer to Kia's vision of sustainable mobility
Kia revealed the all-new Niro HEV at the 2021 Seoul Mobility Show. The new Niro looks fresh and is made in compliance with the brand's vision of making sustainable mobility accessible to the masses. 2022 Kia Niro is a hybrid crossover that has a design that is as futuristic as its powertrain technology. The second-generation Niro follows Kia's latest design directions and has an absolutely welcoming cabin.
New Kia Niro Design
The new Niro is based on the manufacturer's 'Opposites United' design lingo, and tries to fulfill the 'Joy for Reason' ethos with its shape. It has evidently taken a lot of inspiration from the 2019 Habaniro concept and looks stylish by all standards.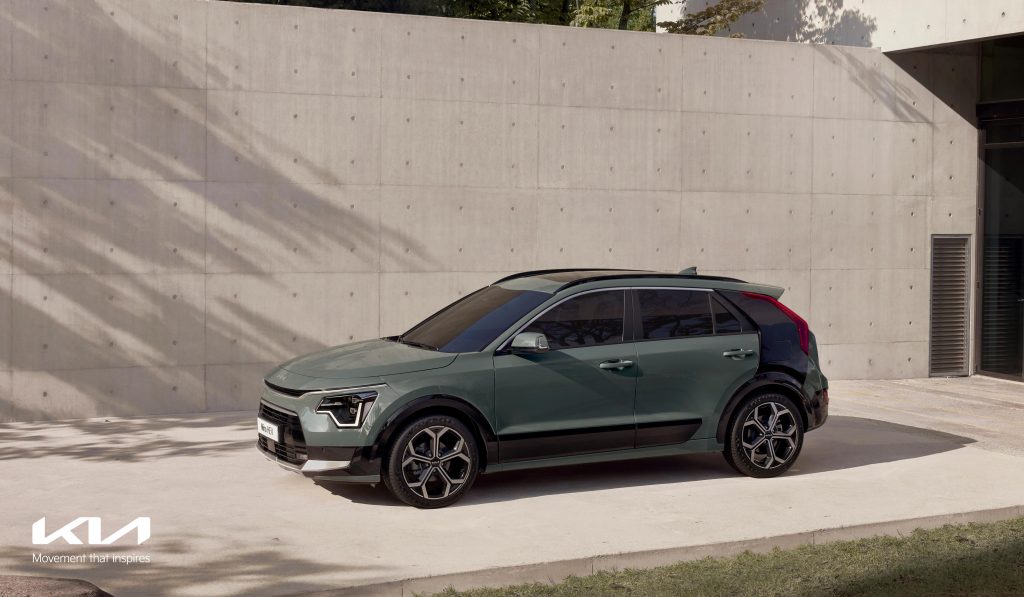 The Niro's design highlights include a modern interpretation of the tiger-nose grille, wide rear pillar, boomerang-shaped taillights, strong shoulder, and upright windows. The overall design is stylish and futuristic, with a strong emphasis on the brand vision of sustainability.
Interior
Niro's cabin excels in its design and layout. The car has an off-center dash that curves around the front occupants. The center console gets a simple and modern design and is quite ergonomic. Key features include an electronic dial-type shift lever, large AV screen, ambient lighting, coat hangers at the back of seats etc.
Plus, Niro uses recycled materials inside the cabin, for making it more sustainable. The headlining is made from recycled wallpaper, seats from Bio PU with Tencel from Eucalyptus leaves, and BTX free paint on door panels.
New Kia Niro Powertrain Details
Though the deep details are scarce at the moment, Kia Niro is expected to have HEV, EV, and PHEV powertrains upon launch next year. The crossover will also have the ' Greenzone Drive Mode' on offer, which automatically transfers the (P)HEV drive to EV mode when driving through residential areas or near schools, hospitals etc. The system is smart enough to recognize the driver's favorite places such as home or office and add them to the green zones.
The all-new Niro EV will be on display at Seoul Mobility Show from November 25 to December 5, 2021. Should you be planning a visit, make sure you check this out!
Let's get social! Follow Vroom Head India On Google News, Koo, Twitter, Facebook, Instagram, Pinterest, Whatsapp, and LinkedIn