Almost everything about the 2022 Kia Sportage is a feast for the eyes…
Kia has unveiled the next-generation Sportage SUV through a set of official images. The Kia Sportage has now hit its fifth-generation globally and looks more alluring than before. The all-new SUV follows Kia's 'Opposite United' design philosophy and looks sleek yet muscular.
The exterior styling has an air of sleekness to it. You won't find boring chunks of metal anywhere in it. All it has is a set of tense and crisp lines, creating unmatched aesthetics. The key exterior highlights include radical-looking elongated boomerang-shaped DRLs, stylish two-layer vertical headlamps, pleasing taut lines, black roof (a first for the Sportage), stylish C Pillar, chrome beltline at the rear, suave D pillar, rear pillar, and a slightly different interpretation of Kia's signature Tiger Nose grille. The new Sportage has broad shoulders and an elegant fastback roofline.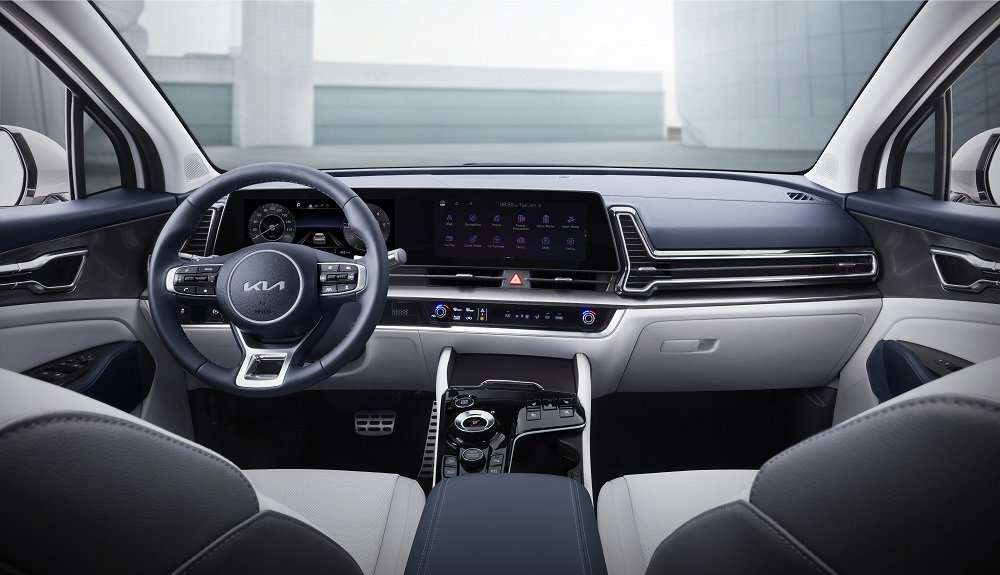 Interior And Features
The imposing aesthetics make their way to the cabin as well. The interior of the 2021 Sportage reflect boldness and innovation. The overall layout is driver-centric and ergonomic. In keeping with the current global trend, the vehicle gets a large curved display unit that houses the infotainment system and instrument cluster. The dual-tone cabin gets a lot of soft-touch materials and a few touches of gloss black, to induce a premium appeal.
Kia is said to bring in a more premium X line of the Sportage, hosting a bunch of additional design and equipment highlights. Though details of it are scarce at the moment, the 2021 Kia Sportage is hoped to come with a plethora of engine and transmission options. Most likely, these would be borrowed from its Hyundai cousin, the Tucson. To further add to the excitement, a hybrid version is also expected.
Launch?
The Kia Sportage 2021 will launch in Europe later this year, in September to be more precise. Though we have had no word on it yet, the Sportage could even launch in India in the coming years, and rival the likes of Hyundai Tucson and Jeep Compass.
2021 Kia Sportage Images
ALSO READ: