Someone just installed this GR Sport body kit on a regular Fortuner!
Image Copyright: Vroom Head
We've loved the Fortuner GR Sport. It's got the stance, it's got the lines right and it looks bloody good! Toyota launched the Fortuner GR-S in India, earlier this year. The trim was based on the top-spec Legender, which honestly demands a sizeable price premium over the standard Fortuner. At the time of its launch, the GR Sport was priced at Rs 48.43 lakh, ex-showroom (3.8 lakh more than a top-spec Legender back then!), and was offered with a diesel powertrain alone.
On the most obvious note, GR Sport conversion kits soon became a thing among enthusiasts. We've seen a handful of tasteful body kits and conversions that mimic the Gazoo Racing looks on regular Fortuners and Legenders. Here's a recent of such examples. Kochi-based Superbee garage has specced an MY20 Fortuner 4X2 Diesel AT, with this neat GR Sport body kit!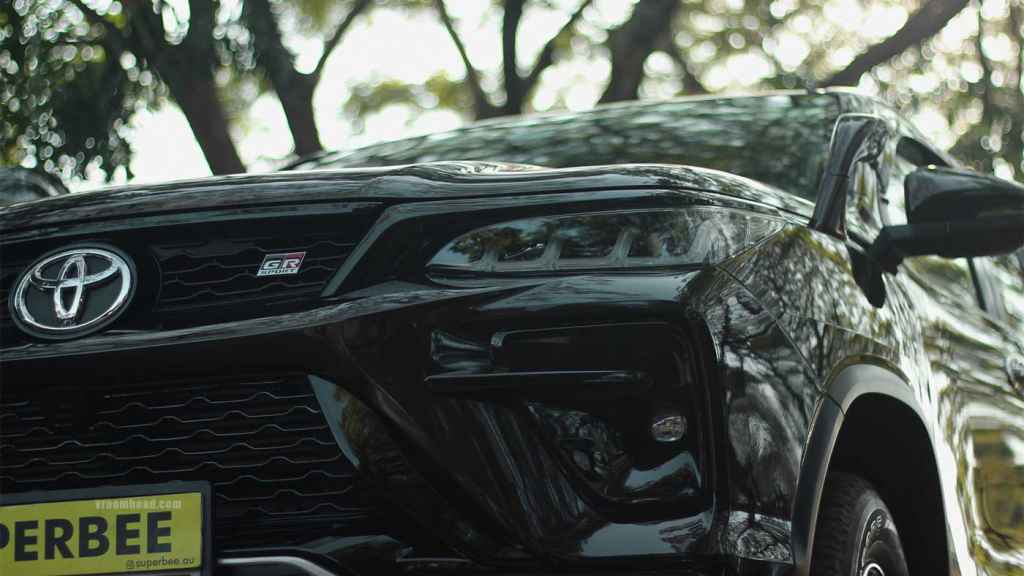 Mimicking the OE GR-S variant, the conversion adds to the base car, things like the signature GR Sport bumpers ( both at the front and rear), new Legender-like headlamps with integrated DRLs, GR-S spec grille and air dams, and multiple GR Sport badges. There are multiple instances of Gloss Black trims on the outside, some of which could fall unnoticed due to the particular paint on this car. The front fog lamps sit on stylish GR-spec housings finished in Black, and there are sporty Black elements on the rear bumper as well. The tail lamps here get subtle-yet-tasteful detailing. The wheels, however, are untouched and in stock shades. The profile remains almost unchanged from that of the donor car. The tailgate gets a blacked-out ornament. This particular custom keeps the tweaks strictly confined to the exteriors. The cabin gets absolutely no change at all- not even those fancy GR badges are added!
Let's get social! Follow Vroom Head India On Google News, Koo, Twitter, Instagram, Pinterest, Whatsapp, and LinkedIn
We are told that this particular customisation uses high-quality ABS plastic body kits and enhancements- which are loved globally for the strength, rigidity and durability they offer. The entire kit costs around 1.3 lakh, painting and labour charges extra. Does it still make sense?
Toyota Fortuner GR Sport Conversion: Why It Could Be A Sweet Deal?
The GR Sport variant has to do entirely with the looks of the vehicle. And on that front, this kit does fair justice. The upside, however, is that the OG GR Sport is a very expensive product, available just on the Legender, and in its top-spec trim. So if in case, you are more into the regular Fortuner or prefer to go with a smaller spec/ variant of the SUV, you'd probably miss out on the OE GR-S! You wouldn't even think of it if you're on a budget! The OE GR-S used to demand around 8 lakh price premium over a standard Fortuner 4X4 AT, and up to 3.8 lakh over a Legender 4X4 AT- sums that would blow your hopes off if you're spent-conscious. And these are prices from the past, and before any hikes!
Fast forward to today, and we have this conversion kit- selling for 1.3 lakh+ labour/painting charges- that would prove itself just, on almost any cost scales!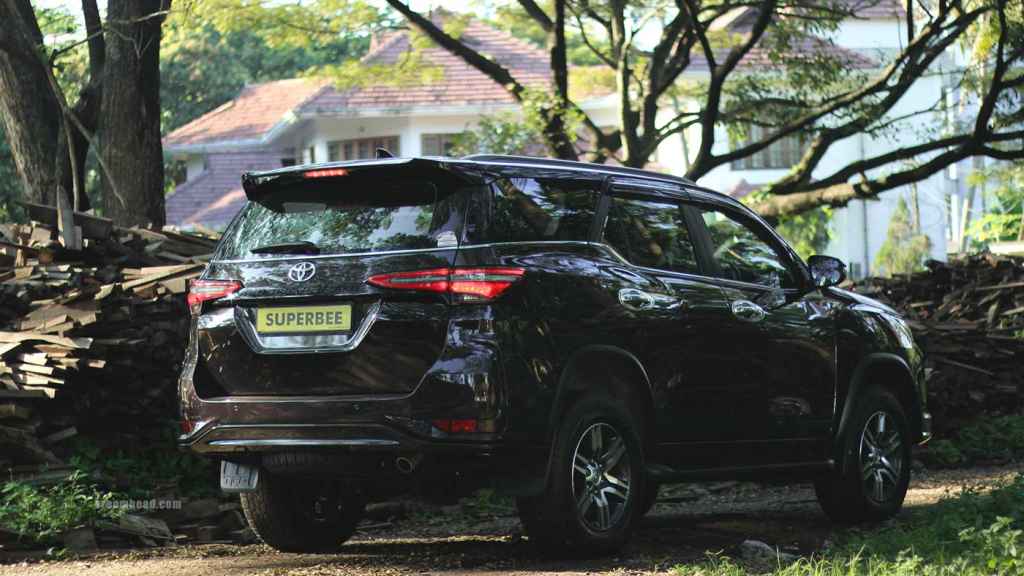 Planning to get one for your Fortuner? Shoot your enquiries to sales@vroomhead.com for booking, purchase and installation of these body kits.
Toyota Fortuner Legender GR Sport: What Does It Offer On The OE?
The original GR Sport Fortuners feature multiple exterior design enhancements- like aggressive bumper design, better-looking grille, tweaked fog lamp housings, different air dam, blacked-out wheels, tweaked rear bumpers and multiple GR Sport badges. On the inside, the Gazoo Racing-inspired variant gets an all Black colour theme, multiple GR badges, Red trims, a slightly updated instrument cluster etc. Minimal changes are had on the powertrain or in real-world output figures. Essentially, the GR Sport is to Toyota, what the N Line could be to Hyundai cars.
Let's get social! Follow Vroom Head India On Google News, Koo, Facebook, Twitter, Instagram, Pinterest, Whatsapp, and LinkedIn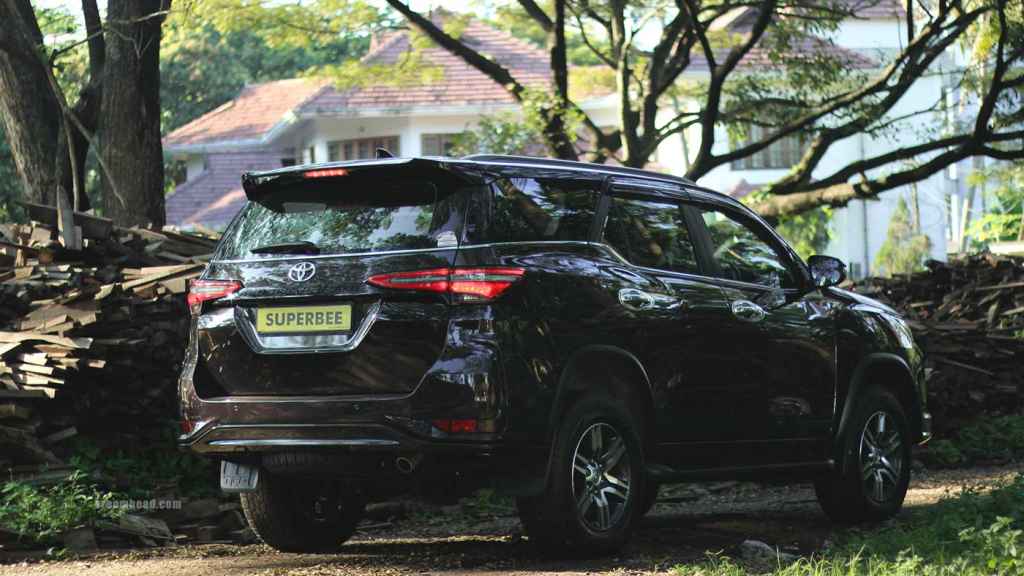 Toyota Fortuner GR Sport Conversion kit by Superbee Images Gallery