Available as 4 and 5 seater
Bentley, the British luxury carmaker, has launched its new flagship, the Bentayga EWB in India priced from Rs 6 crore (ex-showroom, Delhi). The luxury SUV will now be available in the extended wheelbase form- Azure and First Edition.
Bentley Bentayga EWB Azure is offered with a twin-turbo, 4.0L, V8 engine producing 542hp and 770 Nm along with a plug-in hybrid V6, globally. The V6 hybrids are, however, not available in India. The V8 is capable of accelerating the giant SUV from zero to 100 kmph in 4.6 seconds and has a top speed of 290 kmph. The SUV also comes with rear-wheel steering, which helps to reduce the SUV's turning radius significantly – 0.6m tighter than the standard wheelbase.
Bentayga EWB is a car to be chauffeured around in, considering the luxury, features and comfort it provides. The SUV is available in 4-seat and 5-seat options along with a new '4+1' variant where a small jump seat is placed in between the two larger seats. The 7-seat option available in the standard Bentayga is not offered in the extended wheelbase. The 180mm added wheelbase in the EWB is concentrated on rear-seat passenger comfort.
ALSO READ: Rolls Royce Cullinan Black Badge Launched In India At INR 8.20 Crores!
The technology used in the seats of the Bentayga senses the body temperature of the passenger and surface humidity so as to adjust the ambient temperature and airflow inside the cabin. It can also make minor postural adjustments to the seats by enhancing the pressure points in the seat. The rear seats can be reclined by up to 40 degrees and have heated/cooled armrests. A dedicated handheld touchscreen helps the passengers to control a number of rear seat functions. The rear doors are power-assisted for extra convenience.
Let's get social! Follow Vroom Head India On Google News, Koo, Twitter, Instagram, Pinterest, Facebook, and LinkedIn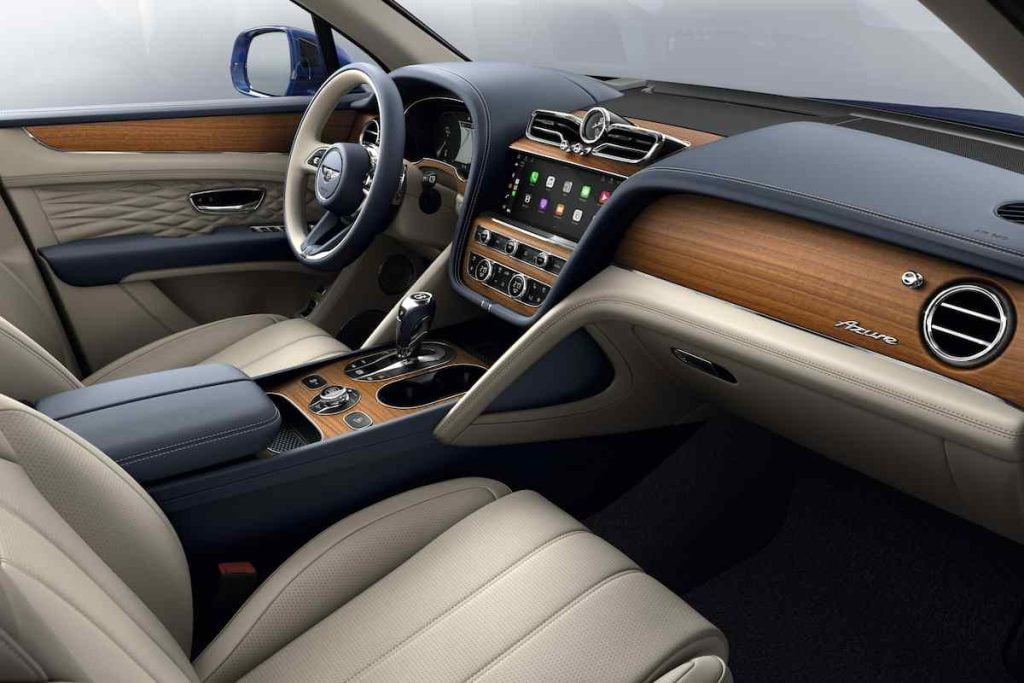 Exterior changes are limited to a minimum and include a vertically slatted grille and new polished 22-inch wheels with 10-spoke alloy wheels. Rolls Royce Cullinan is the main rival of the Bentayga EWB. It is priced at Rs.6.95 crores. Mercedes-Maybach GLS and higher-spec Range Rover LWB are priced significantly lower than the Bentayga EWB, but could also pose some competition in the Indian market.
ALSO READ:Bentley Kills The Legendary Mulsanne!
Let's get social! Follow Vroom Head India On Google News, Koo, Twitter, Instagram, Pinterest, Facebook, and LinkedIn