The 911 Dakar is a gentle nod to Porsche's 1984 Paris Dakar win…
Porsche revealed the 911 Dakar, the rally-ready rendition of its flagship sportscar, at the Los Angeles auto show. This is said to be the successor to the 911 Safari, which won the 1984 Paris Dakar. The Porsche 911 Dakar is designed in a way that it avoids the loss of road performance even while topping the charts in off-road sprints.
The 911 Dakar prototype was unveiled at the Nürburgring two years ago. It has undergone a very long development process, something that's made it one of the most extreme off-road sportscars on sale today. It also happens to be VW Group's first off-road capable supercar that hits commercial production.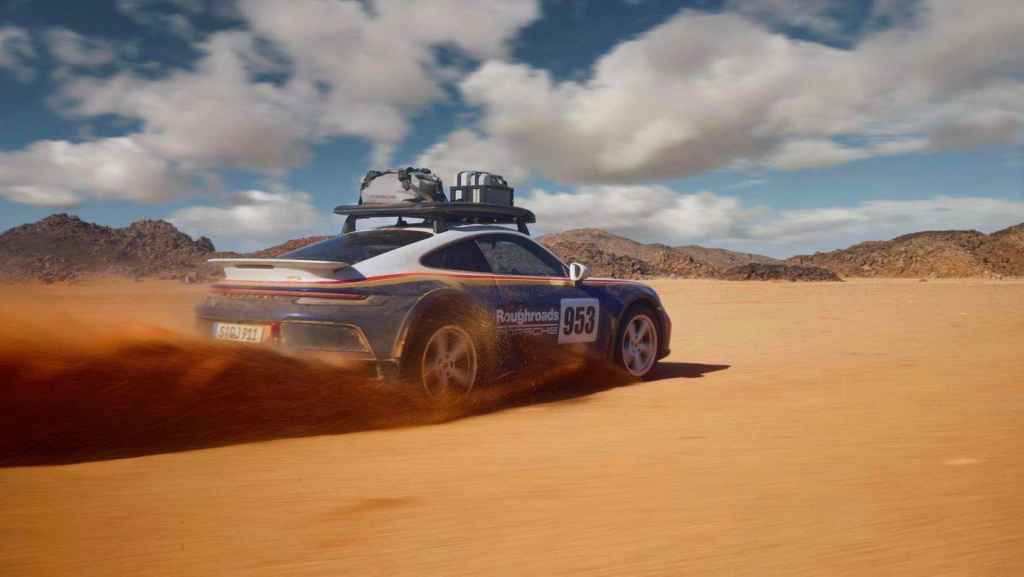 ALSO READ: Up Close With Porsche Taycan: Porsche's First Electric Car!
Key exterior highlights include red aluminium towing lugs at the front and the rear, widened wheel wells facilitating more travel, protective steel plates for the front, rear and side sills, a plastic rear spoiler reinforced by carbon fibre, and an optional roof rack with 12V outlets for LED lamps. The 911 Dakar will be available in an exclusive shade of Green. But there would be an optional Rallye Design package comprising White and Gentian blue, that is visually stunning. The dual-tone colourway comes with decorative foiling and is a direct nod to the 1984 winner car's Rothmans livery. Race numbers from 0 to 999 can also be added. The 911 Dakar Rallye Design is also the first Porsche to take bi-colour paint and decorative foiling to series production.
There are a few neat changes on the inside as well. Key things to note here include front bucket seats, optional roll-over bar, six-point seat belts and a fire extinguisher. The rear seats have been removed, shaving off a few kilos from the overall vehicle weight and bringing in more character.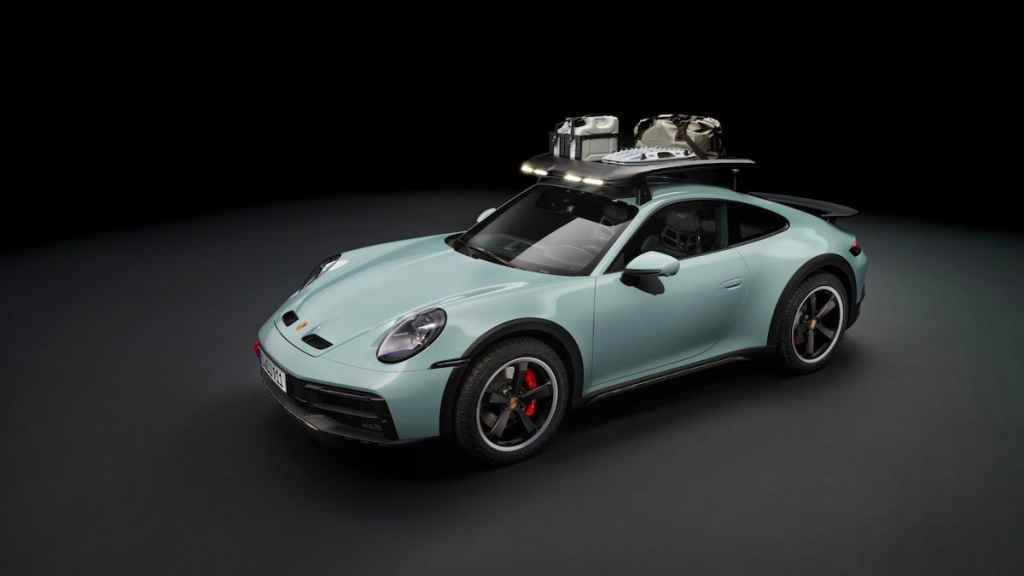 ALSO READ: These Bespoke Panamera Turbo S And Cayenne GTS Are Droolworthy!
The 911 Dakar has a 911 GTS-sourced 3.0-litre twin-turbo flat-six engine producing 480hp and 570Nm of torque. It's mated to an 8-speed dual-clutch automatic gearbox, doing the 0-100 kmph in just 3.4 seconds. Maximum ground clearance of 161 mm makes the Dakar version of the 911 more capable of rallying. Porsche claims that the car can manage running over obstacles at speeds of up to 170kmph.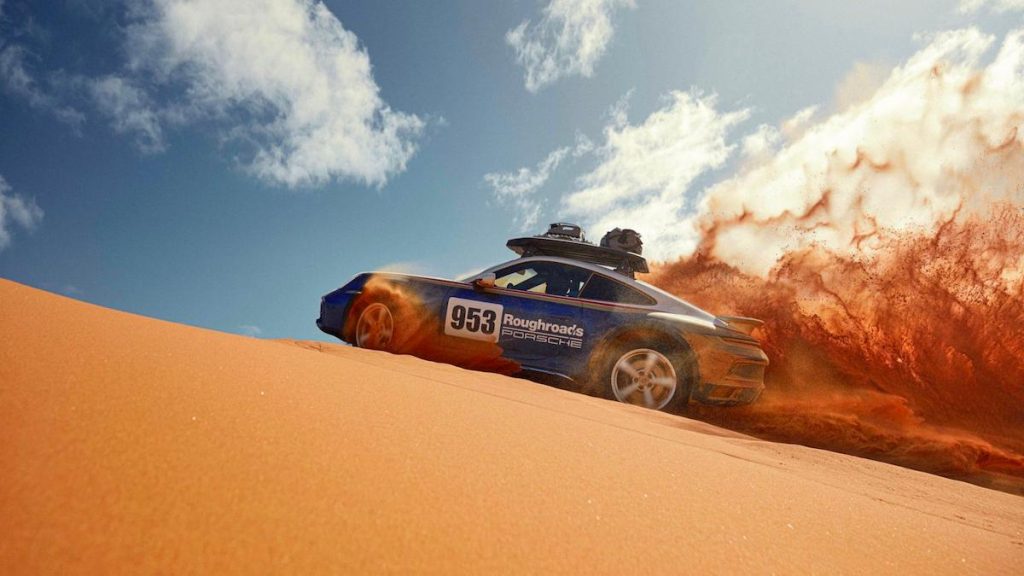 Pirelli Scorpion All-Terrain Plus tyres with 9mm-deep treads and super-strong reinforced sidewalls purpose-built for this 911. These ensure the endurance of the vehicle on rough roads. Pirelli P Zero tyres are optionally available for customers for daily on-road driving. The 911 Dakar comes with two new terrain-ready modes, rally and off-road. While the rally mode delivers power to the rear axle, the off-road mode distributes it to both the front and rear axles.
ALSO READ: Up Close With Porsche 718 Spyder And Why Enthusiasts Should Be Excited!
Porsche has capped the production of 911 Dakar to just 2500 units. On the most unfortunate note, the manufacturer recently confirmed that no unit of it will be brought to India! This will remain the off road Porsche we'd crave for, but would never really bring home in India! The 911 Dakar could directly lock horns with the recently launched Lamborghini Huracan Sterrato. The good news is that the Sterrato is now on sale here! We are getting at least something of this genre…
Follow Vroom Head India On Google News, Koo, Twitter, Instagram, Pinterest, Whatsapp, and LinkedIn