Meet Renault's new global flagship…
Renault has revealed a new flagship SUV coupe for the European market- the Renault Rafale. The first look and early details of the vehicle are now out, and we're convinced that it is something premium that's coming. Exciting design, immersive cabin experience and two hybrid powertrains are to be expected.
When it becomes available for purchase next year, the Rafale will directly compete with vehicles such as Audi Q5 Sportback, Citroen C5 X and Peugeot 408.
Renault Rafale Specifications
The car will be offered with two hybrid powertrain options. The first is a 200PS hybrid engine carried over from the Austral model. Additionally, there will be a plug-in hybrid version with AWD, delivering 300PS of power.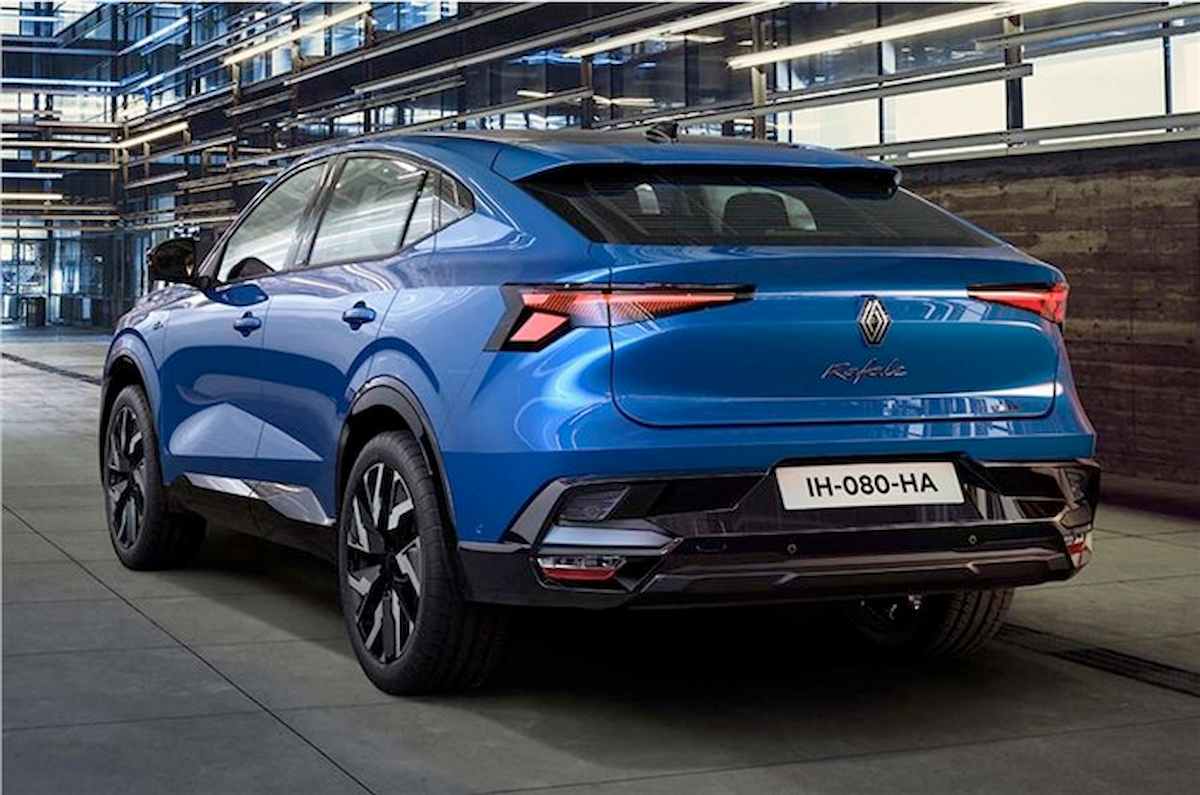 The 200PS E-Tech hybrid powertrain comprises of a 3-cylinder, 1.2-litre turbocharged petrol engine and two integrated electric motors and a small battery pack. The primary motor produces an all-electric output of around 130 hp and 205 Nm, while the secondary unit acts as a High-voltage Starter Generator (HSG) for various parts of the powertrain. This setup limits CO2 emissions to just 105g/km and delivers fuel efficiencies of up to 60mpg.
The second plug-in hybrid variant will have an additional rear axle-mounted motor that provides AWD capability and power outputs of up to 300PS. The battery size will also be larger here, although further details of this are yet to surface.
Underpinned by the CMF-CD platform, Renault claims that Rafale will offer a high level of driving enjoyment, incorporating steering and suspension settings that promote a sporty driving experience. Similar to the Austral, the Rafale is equipped with a four-wheel steering system, enhancing dynamics and manoeuvrability.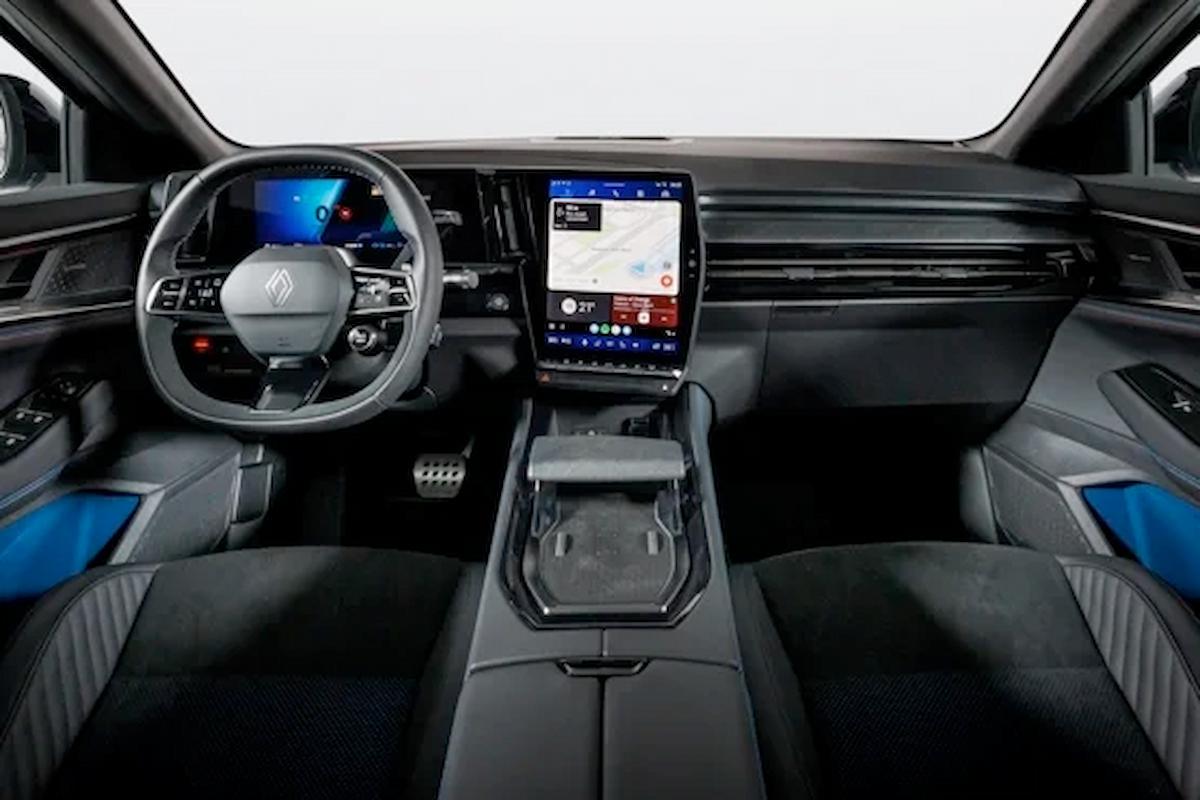 Renault Rafale Design
In terms of design, the Rafale deviates from Renault's current design language, showcasing a more angular and aggressive appearance. Inside, it features the twin-screen OpenR digital cockpit, which was first introduced in the Megane E-Tech model. Below are the dimensions:
| | |
| --- | --- |
| Length | 4.7 meters |
| Width | 1.86 meters |
| Height | 1.61 meters |
| Wheelbase | 2.74 meters |
Table: Renault Rafale dimensions
It would come with a range of premium features, including a Harman Kardon sound system, ADAS, and a full-length Solarbay darkening glass roof that can be darkened at the touch of a button.
Renault Rafale Expected Price And Launch
Prices for the Rafale are expected to start around £40,000, reflecting Renault's strategic move into more premium market segments. Expect the production form to have a market launch in 2024.
Is Renault Rafale Coming To India?
The Rafale is mostly not going to make it to the Indian shores. However, Renault India is preparing to bring back the Duster in a more rugged, and off-road capable form in the time ahead.
'
It was not long ago that we saw a Renault coupe SUV mule on the Indian roads. While the Rafale won't make it to India, the manufacturer could bring a lower, Arkana-based coupe SUV, with more practical powertrains, and at a more accessible price…
Follow Vroom Head India On Google News, Koo, Twitter, Instagram, Pinterest, Facebook, and LinkedIn