Don't miss reading this article if Jimny's price made you raise your brows!
Maruti Jimny 5 door has finally gone on sale in India. Deliveries have started in many Indian cities. More interestingly, mod jobs and customizations are on the roll. The SUV has invoked mixed reactions with its pricing. Some call it 'ambitious' and its various semantic alternatives, while others associate the price premium with the car's lifestyle persona. Despite these, 5-door Jimny could be a game changer for Maruti Suzuki in India. Read ahead to find out more…
Jump To
Jimny Is Maruti's New Halo Car!
Halo cars. That's something Maruti Suzuki has been missing badly in recent years. This could be the most anticipated Maruti car of our time. The Jimny has over time created a huge buzz online and among enthusiasts. It has created excitement levels that no other MSIL product managed to build in the past decade. This zeal, or the larger part of it, spreads to the brand as well.
ALSO READ: 2023 Maruti Jimny Mileage Explained In Detail!
'Brand enthusiasm' is something that Maruti Suzuki India Ltd is in high need of, today. When was the last time we got excited about a new Maruti Suzuki car launch? The Kizashi? Or probably the OG Grand Vitara? Kizashi, the most recent of these, was launched in 2011- over a decade ago!
2023 Jimny brings enthusiasm back to the manufacturer, and tries to pick up the 'lifestyle SUV' game from somewhere around the Gypsy had left it. From whatever we know of it yet, the 5-door Jimny would garner volumes, and the 'brand enthusiasm' it brings to MSIL, would gradually contribute to the sales of sister products as well.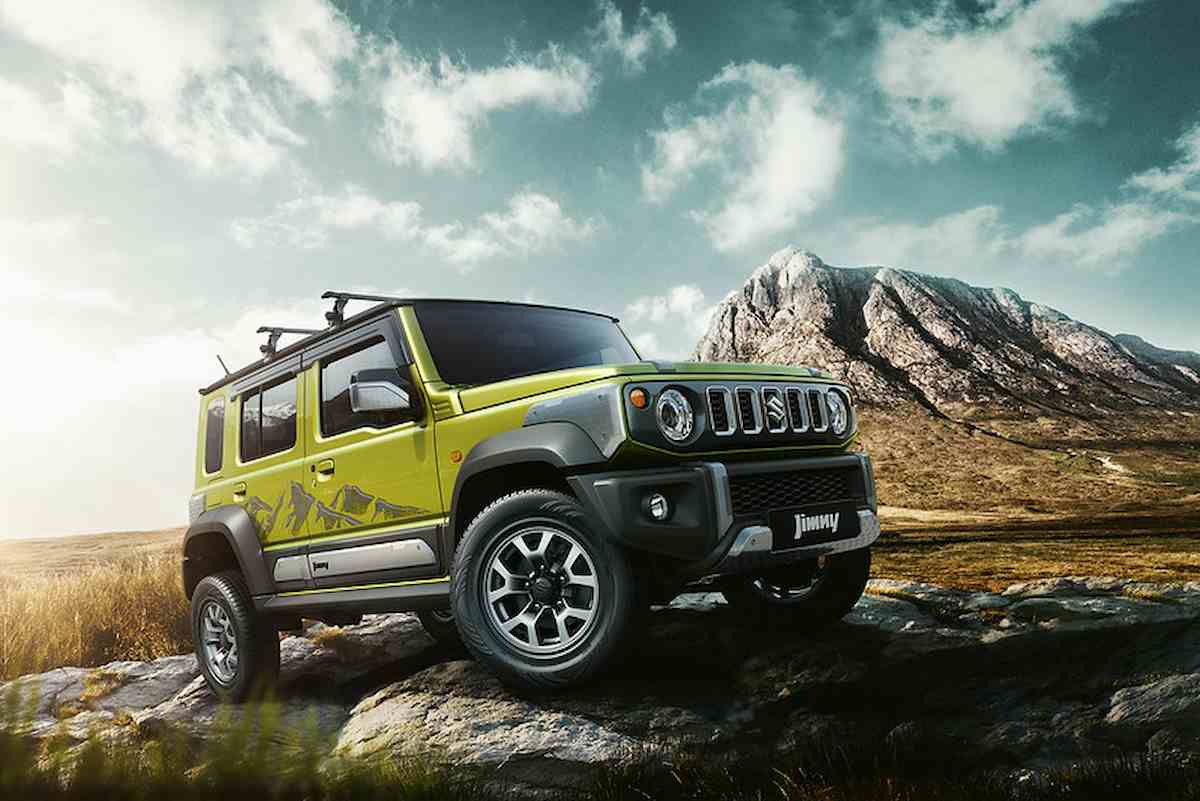 More enthusiasts and laymen would visit the Nexa showrooms to check out the Jimny ( various dealerships are already posting hikes in walk-ins!) and could settle down for a Fronx or Brezza if their wallets pull them back from taking home a Jimny…
Gypsy's Spiritual Successor In Motorsport!
Maruti Suzuki has been an integral part of motorsport in India. We can't imagine a rally without a Gypsy or an Esteem, can we? Raid De Himalaya, Desert Storm and Dakshin Dare are among the most challenging rally events in the country, and involve the inevitable presence of the Gypsy- a legend in itself, that did not have a worthy successor till Jimny's launch.
Maruti Suzuki Jimny would undoubtedly hit the rally scene soon. It could live up to the Gypsy's legacy with its mechanicals, and bag both wins and enthusiast-attention. While the Fronx could also join the rallies with its Boosterjet engine, it could still stand a nip behind the Jimny in matching the Gypsy on terrains.
Follow Vroom Head India On Google News, Koo, Twitter, Instagram, Pinterest, Facebook, and LinkedIn