We explain the new Ather 450X Pro Pack in detail
In April this year, Ather Energy revamped its domestic portfolio, giving its electric scooters some key updates including a handful of new colours. However, it also brought in a complete reshuffling of features and tech along with a new nomenclature system.
Previously, the Indian EV maker's product lineup included the 450 Plus and 450X, with the former being the lower-spec. Post the announcement, the lower spec 450 Plus was replaced with the 450X, and the flagship now was a new '450X Pro Pack'. In other words, you can now buy the 450X with or without the Pro Pack, a choice that would define your entire experience with the scooter. These models differ quite a bit in character and with the experiences they deliver. Let us discuss the same in detail…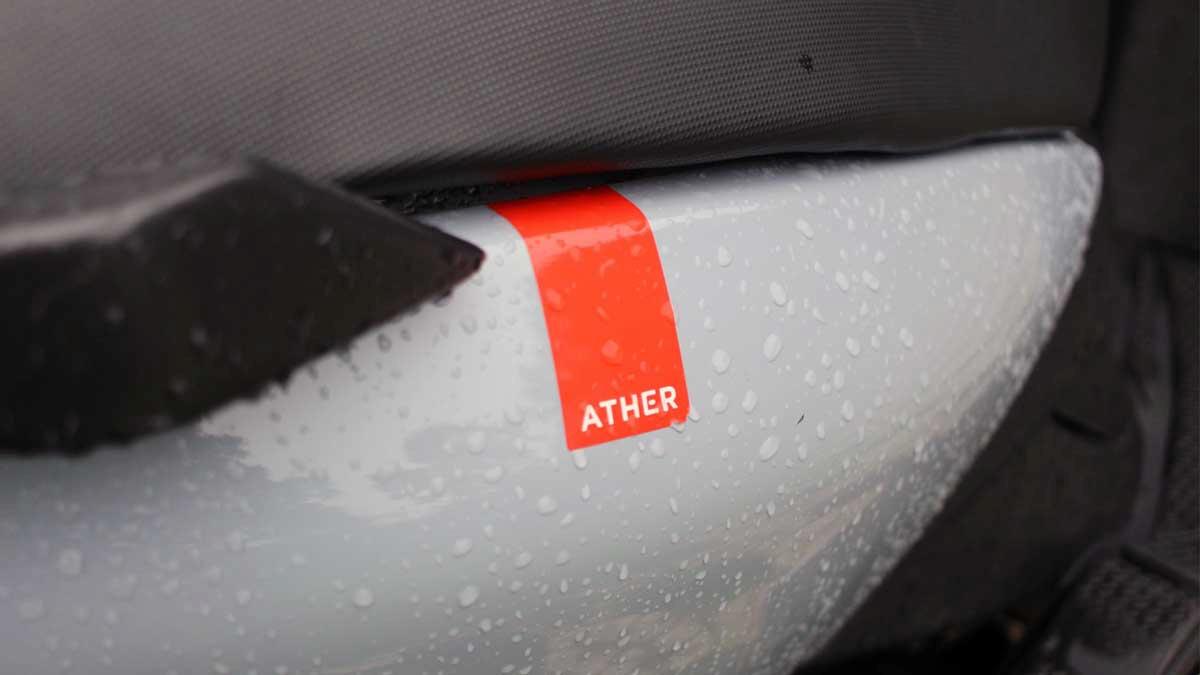 Ather 450X vs 450X Pro Pack: Differences Explained
The most important difference between the duo is in the features and tech offered. Ather has taken almost every one of its drool-worthy tech and features off the lower spec 450X. Ather 450X (which is supposed to replace the 450 Plus now) does not get Guide Me Home headlamps, auto cut turn indicators, Bluetooth connectivity, connected vehicle tech, riding modes or hill assist. It features a Greyscale dashboard, unlike the 450X Pro Pack that comes with a full-colour touchscreen. The dashboard is similar to the one we had previously seen on the 450 Plus.
The 450X Pro Pack is now Ather Energy's flagship scooter. It sits where the previous 450X used to be, and comfortably fills the shoes, as it remains mostly identical to the previous 450X in tech and features offered. 2023 Ather 450X Pro Pack comes with a colour touchscreen dashboard and packs features like park assist, selectable ride modes, smartphone connectivity, hill assist, Guide Me Home headlamps, auto cut indicators, connected features, etc. Tyre pressure monitoring is compatible only with the Pro Pack. The overall feature list is very similar to what we had seen on Gen 3 Ather scooters.
Interestingly, the base-spec electric scooter gets the same LED headlamps as the 450X Pro Pack and remains visually identical at large, to the flagship ( the greyscale dashboard is a spoiler of course!)
Ather 450X vs 450X Pro Pack: Battery, Range, Charging Time
The powertrain remains mostly identical to that of the Gen 3 scooter, that we had sampled previously. Both the new 450X and 450X Pro Pack get the same 3.7 kWh battery pack. However, these scooters differ sharply in their charging times. Fast charging via Ather Grid is available only on the Pro Pack.
2023 Ather 450X takes 12 hr 15 mins to charge from 0-80% and a full charge will require 15 hr 20 mins. This is definitely not the most desirable. Top-spec 450X Pro Pack, however, brings about huge improvements in charging time by juicing up to 80% in just 4.5 hours and to a full charge in just 5 hr 40 mins.
It is interesting to note that despite one having selectable ride modes and the other ditching it, both 450X and 450X Pro return the same range of around 100 km (real world) and have certified range figures of 146 km per charge.
ALSO READ: Gen 3 Ather 450X Review: Major Leap Up?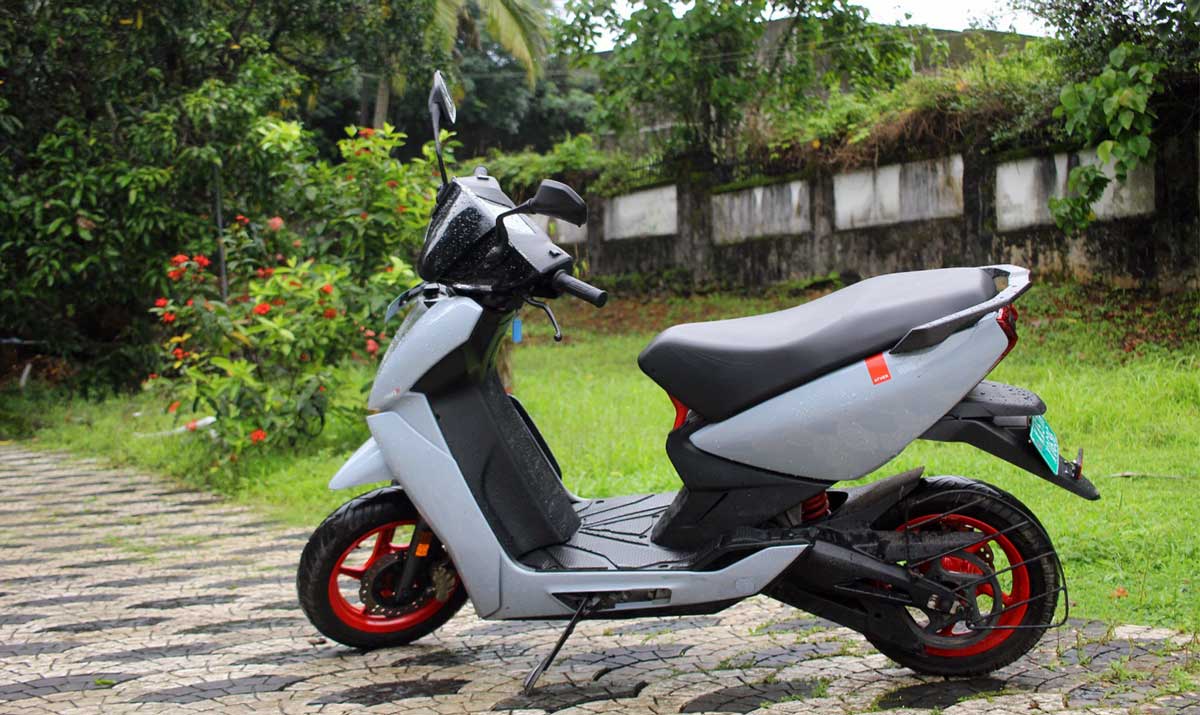 Ather 450X Pro Pack vs 450X : Performance Differences
There are no changes to the PMSM electric motors of these scooters. These continue to produce 8.5 hp and 26 Nm. The scooters sprint from 0-40 in just 3.3 seconds and get an indicated top speed of 90 kph. These are very much similar to the Gen 3 scooter.
'
One difference to spot here is that of 450X Pro Pack letting you have more control over the powertrain and performance with the selectable riding modes. The Smart Eco mode is also exclusive to the Pro Pack.
Ather 450X And 450X Pro Pack Have Different Battery Warranties!
The vehicle and charger warranties remain the same for both scooters, at 3 years or 30000 km. However, these differ in the battery warranties offered. The lower spec 450X offers 3 years or 30,000 km in battery warranty, while the Pro Pack has a significantly higher 5 years or 60,000 km on offer.
Ather 450X Pro Colours
Ather scooters have always been very picky with the colours they offered. The palette here was very limited since the Gen 1 scooter's launch- something that continued till April 2023. The manufacturer has now launched a revamped palette for 450X and 450X Pro Pack. There are now a total of 6 colours offered, of which the one we are sampling here (Lunar Grey) looks great in person.
2023 Ather 450X colours include:
True Red
Lunar Grey
Space Grey
Still White
Salt Green
Cosmic Black
ALSO READ: River Indie Vs Rivals: EV Comparison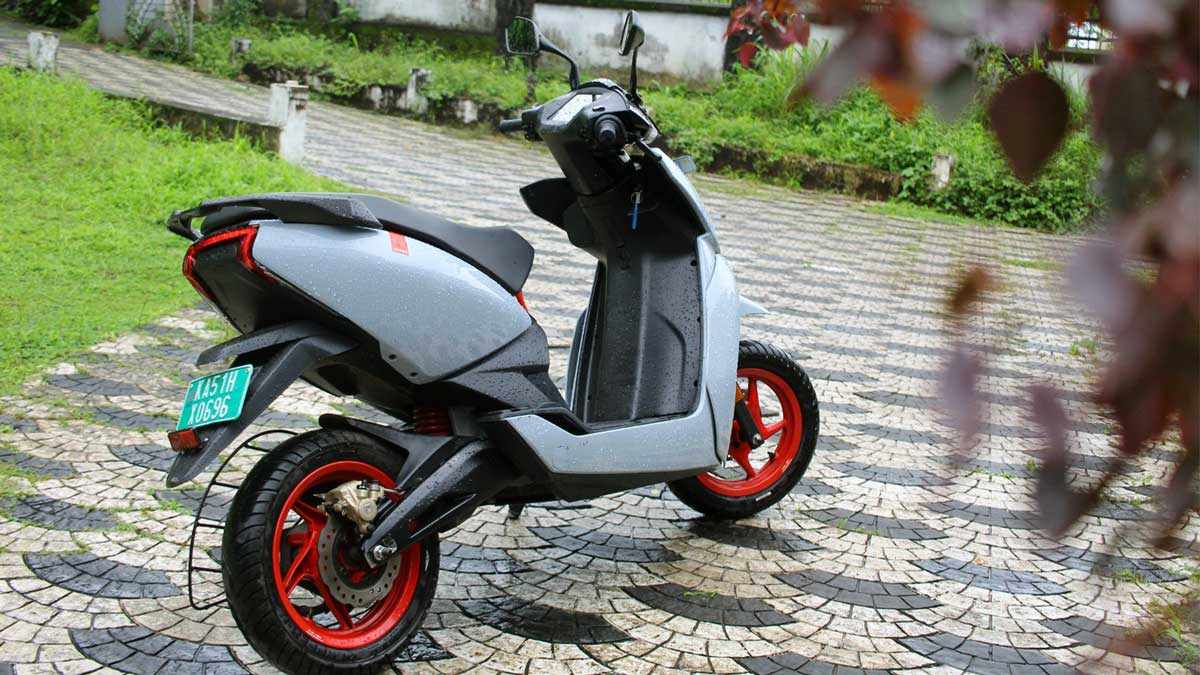 Ather 450X Pro Pack: Quick Impressions On Charging Time
During our time with the scooter, we used both AC wall charging and Ather Grids to charge the 450X Pro. It is hard to disbelieve Ather's claims of charging times in both cases. Wall charging speed is what stands out. 80% is 4.5 hours is indeed very convenient. Since we wouldn't drain the battery every time, such speeds could be of great convenience in real life.
DC charging via Ather Grids is even faster. If the battery level is below 50%, the charging rate would be 1.5 km/minute is what Ather claims. We would agree to this as we had plugged the scooter in with an indicated charge of 43% and 40km in range, and after 20-ish minutes the dashboard showed 65% and 66km in range. However, Grid-charging can be done only till the battery reaches 80%.
Ather 450X Vs 450X Pro Pack: Price Comparison
| | |
| --- | --- |
| Model | Ex-showroom price (Delhi) |
| 450X | 1.28 lakh |
| 450X Pro Pack | 1.48 lakh |
Follow Vroom Head India On Google News, Koo, Twitter, Instagram, Pinterest, Facebook, and LinkedIn