These Uno Minda speakers offer high audio quality at an affordable price
Uno Minda recently announced the launch of new 400W car speakers (Ee09264A03) in the Indian aftermarket space. These 3 Way Oval speakers have been designed and manufactured in collaboration with Japan's sound technology major, Onkyo.
Key highlights of the 400 Watt Uno Minda Speakers- Sound by Onkyo include high audio fidelity, 400W max power output and support for deeper bass without jarring. These can be installed on any car and any audio system/player. Uno Minda's 400 Watt speakers come with polypropylene cone woofers, powerful heavy magnets, and a 100% copper coil for a better audio experience and dependability. They boast better resistance to moisture and dust and better quality bass experience.
These speakers, despite claiming an immersive audio experience, are priced on the affordable side. Uno Minda 6″X9″ 3 Way Oval 400W speakers (Ee09264A03) are priced at Rs 3,190 online (even though the official website quotes 4990 in price). Amazon, however, is selling this product for a much lesser price of Rs 2,298. Other online marketplaces you can buy these from include Flipkart, Boodmo & Unomindakart. These speakers come with 1-year warranty.
ALSO READ: New 9-Inch Uno Minda Android Multimedia Player (WTUNES-649TAACP) Launched In India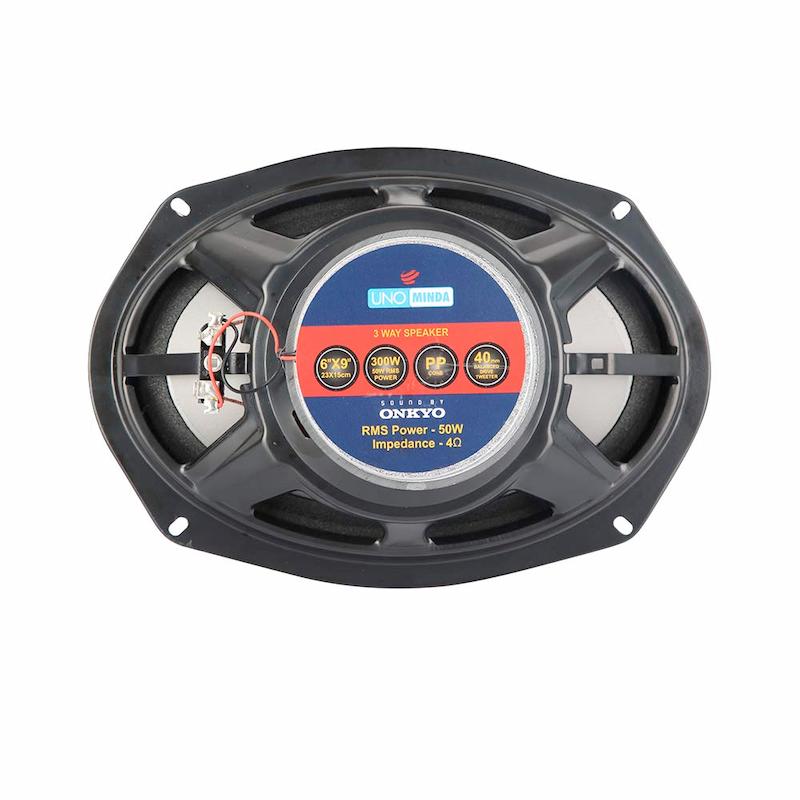 Uno Minda 3 Way Oval 400 Watt Speaker Ee09264A03
Price: Rs 2,298
Warranty: 1 year
Follow Vroom Head India On Google News, Koo, Twitter, Instagram, Pinterest, Facebook, and LinkedIn
---
Affiliate Disclosure: Vroom Head India participates in various affiliate marketing programs, including the Amazon Services LLC Associates Program, and other affiliate advertising programs. As an affiliate, we may earn a commission from qualifying purchases made through links on our website. We appreciate your support and want to assure you that we only promote products and services that we believe in and would recommend to others.