Ather Calicut is the 13th Ather Experience Center in India
It was in March this year that EV major Ather Energy opened its first retail outlet in Kerala- Ather Kochi. Months past the same, the manufacturer has opened its second retailer facility in the state, in Calicut. Ather Space Calicut is located in West Nadakkaave and has been set up in association with Crux mobility.
Ather's Calicut showroom has a similar interior and ambiance as the Kochi facility. The manufacturer's portfolio consists of two major nameplates- 450 Plus and 450X, both of which would await buyers at the new dealership as well. Ather Space Calicut is the 13th Ather Experience Center in India and clearly hints at the company's serious focus on fast-developing urban jungles. The EV brand currently has its presence in 22 Indian cities.
Just as was the case with Ather Kochi, the Calicut showroom also has multiple showpieces of Ather vehicles and their components on display for the customers to watch, learn and get enlightened! There is everything from a stripped-bare 450X to examples of a battery and the electric motor on display. The showroom also has a dedicated test ride fleet, for access to which one would need to pre-book ride slots, due to the prevailing pandemic concerns. This can be done through Ather Energy's official website.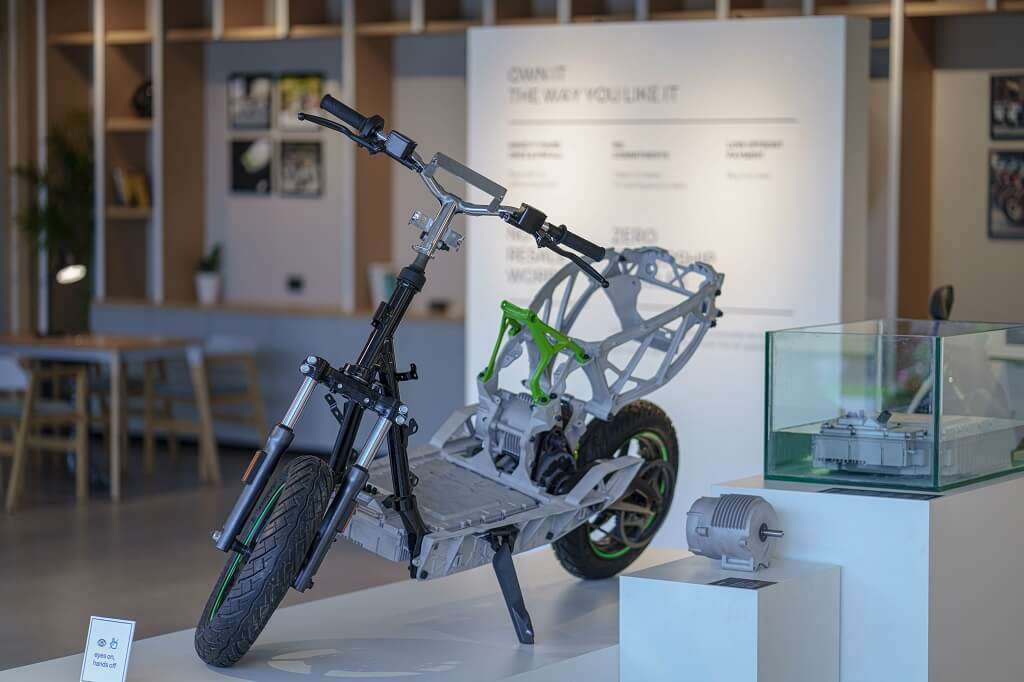 Ather Charging Stations In Calicut
Similar to Kochi, Ather Energy has set up a number of charging facilities in Calicut too, with the vision of building a more hospitable environment for its customers. The four Ather Charging points (better known as Ather Grids) in Calicut can be found at Velliparamba, Mavoor Road, PT Usha Road, and West Nadakkave. The manufacturer has also disclosed its plans of setting up 8-10 more chargers in the near future and at strategically significant locations in the city. Ather also helps its customers set up home chargers at their preferred places of residence.
You might also want to read: In Conversation With Swapnil Jain: "Ather is and will remain a premium electric two-wheeler brand!"
Ather 450X And 450 Plus Are Now Cheaper!
Ather 450 Plus and 450X are among the most sought-after electric two-wheelers in the country. With the recent FAME 2 revision, these have had massive price cuts and become more value for money. The 450X is the flagship and is the most ludicrous in terms of performance. It gets a 6kW PMSM motor mated to a 2.9 kWh Lithium-ion battery pack and has four different ride modes on offer. It can do 0-40 kph in just 3.3 seconds in the insanely fast WARP mode. The 450X can fast-charge at the rate of 1.5km per minute, a figure that is the best in its class. It comes with features like a 7-inch touchscreen dashboard, Google maps integration, Auto indicator off function, guide-me-home lamps, and the like.
Post the revision, Ather 450X is priced at Rs 1,47,087 (ex-showroom), and the slightly meeker 450 Plus bears a price tag of Rs 1,27,916. These figures are quite reasonable for these EVs. Ather claims that in the current market situation, Ather owners can claim back their initial investment in 18-24 months, after which would they save Rs 2 per kilometer. Going by the prevailing economic scenario in India, it is hard to disbelieve the same.
Let's get social! Follow Vroom Head India On Facebook, Instagram, Pinterest, Whatsapp and LinkedIn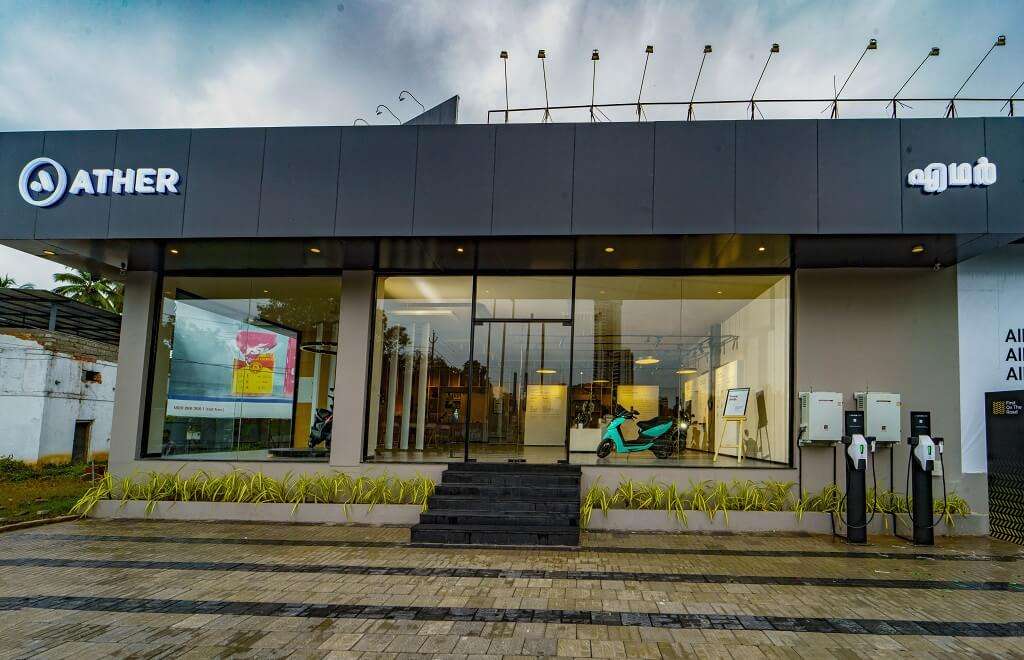 Ather Calicut Address
Ather Space
Carino Square Christian College Cross Road,
NH66, Nadakkave,
Kozhikode, Kerala
673011