The long-wheelbase Audi A7L will go on sale in China by Q1, 2022
China is a key market for many global automotive majors, due to its geographic and population sizes. Audi has commendable market presence there and even has a bunch of exclusive products as well. Just to give you a better picture, the German manufacturer has long-wheelbase versions of the A3, A4, Q2, and Q5 on sale in China. The Q2 is even retailed with an electric powertrain there, going by the name Q2L E-Tron.
Evidently, the company's strategies there are totally tailor-made for the Chinese interests, backed well by SAIC, their domestic partner for China. Audi has now revealed the long-wheelbase version of their A7 sedan, to further boost their Chinese presence. Essentially the product of a JV between Audi and SAIC, the A7L is not just a regular A7 with an added wheelbase. It has a few major highlights to flaunt.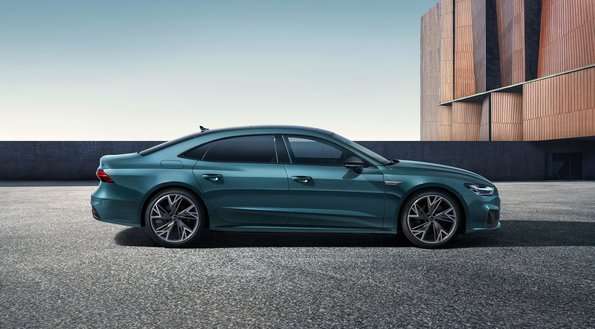 The A7 has always been a liftback sedan, or the Sportback as Audi calls it. We've always loved it catchy proportions and sloping roof. However, in its long wheelbase guise, the A7 ditches the liftback design and has gone for a rather conventional 'regular sedan' bodystyle. The car is 5076mm long and has a wheelbase of 3026 mm, marking a good 98mm hike. The conventional roofline essentially translates to more room and comfort at the rear.
The A7L First Edition would be the cream of this range. With a production run limited to just 1000 units, the First Edition would have many jaw dropping features and tech. It would draw power from a 3.0L turbocharged petrol V6, equipped with mild hybrid technology and capable of putting out 335hp and 500 Nm. The car would feature four wheel steering, AWD and air suspension as well.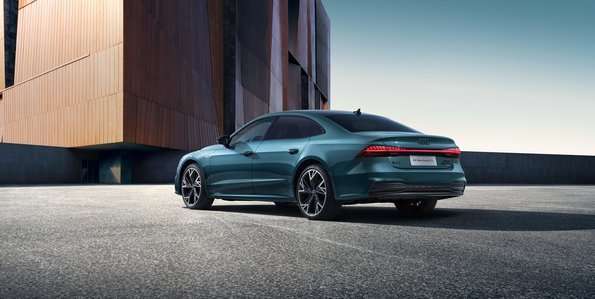 The deliveries of the A7L are hoped to commence in China from Q1,2022. With the car on sale alongside the A7 Sportback, Audi expects a significant hike in their market footprint by 2025.
ALSO READ: