India, like the rest of the world, is striving hard to recover from the COVID 19 Crisis. How are the automakers contributing to this? Let's look at a few examples…
Even while struggling to sustain their sales graphs, the automakers are doing every possible measure to contribute to the COVID 19 relief activities and help the affected as much as they are supporting their dealer partners. Here are a few examples of automobile bigshots helping the COVID recovery missions in India.

Being the country's largest exporter, Hyundai India recently handed over COVID-19 advanced Diagnostic testing kits to Indian Council of Medical Research. Worth over INR 4 crores, these kits have been directly imported from South Korea. Hyundai claims that these could be used to test as many as over 25000 individuals. The same diagnostic kits are being exported to USA, Europe and other countries and are globally acclaimed for their accuracy. In addition to this, the Korean marque has also donated 5 crore to Tamil Nadu CM relief fund.
The German luxury brand BMW has pledged over INR 3 crores towards the COVID relief fund. They have also been involved in the creation of isolation ward at Government General Hospital, Chenkalpettu, near to which the BMW group plant is situated.
Hero Motocorp being the world's largest manufacturer of motorcycles and scooters has come up with a highly practical step of donating 60 first-responder mobile ambulances to the authorities. Essentially custom-built accessories attached to Hero Motorcycles models with over 150cc engines, these host a bunch of vital equipment like a first-aid kit, oxygen cylinder, fire extinguisher and siren. The ambulances will be of use in reaching out to the rural outskirts and will be handed over to authorities across India. Besides these, the Hero-run BML Munjal University is offering its 2000 bed hostel for and as isolation wards by local health department.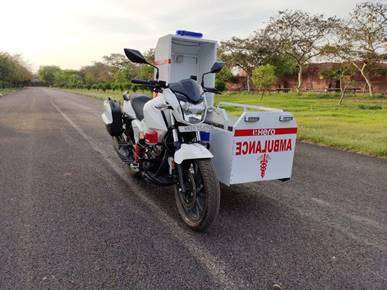 Toyota India has contributed INR 2 crores to Karnataka Chief Minister's COVID Relief fund and Karnataka State Disaster Management Authority (KSDMA).The carmaker had also been involved in the supply of 3000 Hazmat suits to the Government Health Volunteers of Karnataka recently. Also, 14 buses were deployed to help the state's health department.
Renault India has also been involved in quite a few COVID management activities. They have extended their warranties and been providing extensive caution and support to their employees. The business has switched to its online store and mobile application.
TAFE is renting out tractors for free to the farmers of UP and Rajasthan
Honda Motorcycle and Scooter India Pvt Ltd has pledged INR 11 crore towards COVID 19 relief in the country. Plus, the associates across all 5 Honda group companies have pledged their one days salaries as well. The dealers have also been donating to the respective state governments.
Mercedes Benz India is readying a temporary hospital for COVID in Chakan. A 374 bed hospital will be made out of a newly constructed housing property there. They had also donated sums to the government relief funds earlier.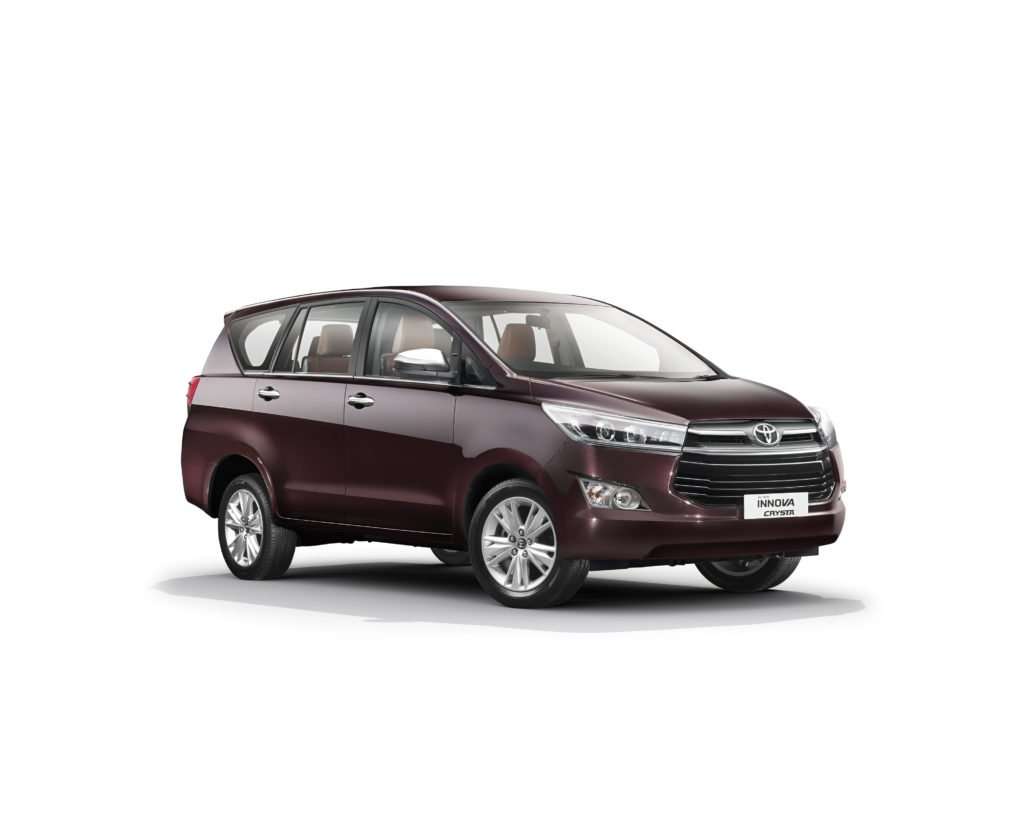 Suzuki Motorclyes India proved their social commitment by serving food to local communities and migrant workers of three villages near their Gurgaon-Hasanpur, Darbaripur and Kherki Dhaula.
Tata motors, in addition to having donated huge sums to the government, has also been organizing a three-pronged CSR approach to battle COVID 19. The carmaker has been involved in the supply of essentials to the lockdown-struck lower strata of the society, production and distribution of protective gear and medical kits and education on the preventive measures to check the spread of the pandemic.
Eicher group has committed an initial outlay of INR 50 crores towards COVID 19 relief in India. They are also involved in carrying out long term rehab support. They will help in building isolation wards through healthy associations with government hospitals and health care centres as well.
Kia Motors has extended support of INR 2 crores to fight the pandemic.
JCB, the leader in making earthmoving and construction equipment, has been doing wonderful jobs in fighting Coronavirus outbreak using a part of their CSR funds. They are providing PPEs, medicines, testing kits, security suits etc to the affected and the vulnerable.
SIAM and FADA had earlier sought extension of the BS6 deadline from the honourable Supreme Court, which they were granted. Owing to the extension in lockdown, they might be approaching the SC with the same plea yet again, in efforts to support their dealer partners.
Automakers have also been actively involved in the distribution of PPEs, masks, dry rations etc. They have also been supplying ventilators and other respiratory aids as well. On the customer relations and business fronts, manufacturers have provided extended warranties and support of up to 2 months to those affected by the lockdown. Special care is also being taken to ensure proper roadside assistance to customers who are in essential services.
It is obvious that the industry is in deep crisis now. It will take quite some time for the business to recover. Thus, the makers are all striving their bests to do their parts in the economy rebuild.