These dash cameras can be bought under $150…
The best budget dash cam will give you great video and photos while you're on the move. Quality of recording matters a lot when you use dash cameras to prove who's at fault in an accident. Here are 4 budget dash cams that you can buy in the United States for under $150, which will give you good recording quality.
4 Best Budget Dash Cams
Z-Edge Z3Pro Dash Cam
This dual dash cam can be bought for under $100. The front camera can record 2560x1460p video at 30 FPS, and the rear unit can capture 1920x1080p HD videos at 30 FPS. Both the units have NTK96675 processors. Plus, it has night vision, so you won't have to worry about getting blurry low-light footage. Other features include G-sensor alerts in case of a crash, WDR technology, and Parking mode recording. The Z-Edge Z3 Pro dash cam offers great value for the price.
Quick thoughts on Z-Edge Z3 Pro dash cam :
Easy to install with the suction mount
The camera offers FHD recording and has a Field Of View (FOC) of 155 degrees.
Offers mobile application (Z-Dash Cam app) connectivity on both Android and iOS.
Also offers Wi-Fi.
Kingslim D5
Looking at its $75 price tag, you might feel the Kingslim D5 to be a rather cheap dash cam in terms of quality offered as well. However, this assumption is far from reality. The Kingslim D5 4K dash cam offers excellent display quality with its 2.0-inch in-plane switching (IPS) screen and also features a Sony Starvis sensor. It also comes with features like built-in GPS, night vision, six-layer glass lenses, parking mode, and time-lapse video recording. This camera can record 4K videos.
Quick thoughts on Kingslim D5 4K dash cam :
Easy to install. A Pry tool is part of the package.
Gets a 170-degree FOV and records 4K Ultra HD videos.
Comes with app connectivity. However, the UX of this application could be improved.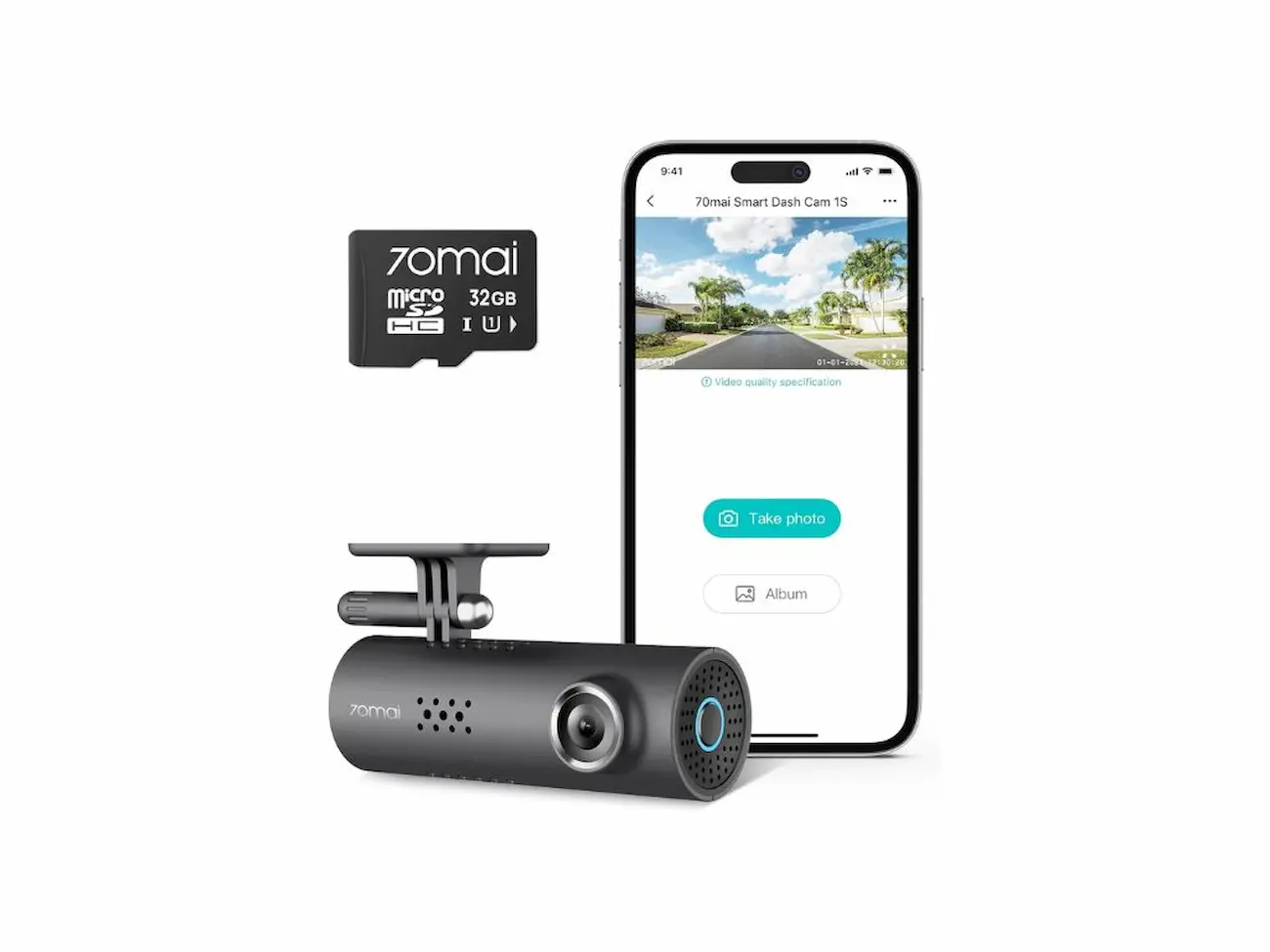 70mai Smart Dash Cam 1S
If you're looking for an affordable dash cam that can record 1080p videos, even in low light conditions, then 70mai Smart Dash Cam 1S is for you! It comes with Sony IMX307 processor and gets features like loop recording, evidence protection, built-in G sensor, Nighttime vision, and voice controls. This camera writes the recordings to a local microSD storage. It supports storage capacities of up to 128 GB
Quick thoughts on 70mai Smart Dash Cam 1S :
Easy to install.
Gets a 130-degree FOV. Offers minimal distortion.
The 70mai mobile app is easy to use with a friendly UX.
Galphi Dash Cam 2K
Galphi dash cam 2K can record 1440p videos at 30 fps, and you can use the Petzio app to watch and download recordings and manage settings. Plus, it has a CMOS sensor with F /1.8 aperture and WDR technology. This dash camera offers excellent low-light recording quality. Other features include G sensor, loop recording, and voice guidance.
Quick thoughts on Galphi dash cam 2K :
Easy installation.
Gets a 170-degree wide angle FOV.
Video quality is slightly lower than the other cameras mentioned in this article.
You can buy these dashcams on multiple e-commerce platforms. The right coupon codes for Amazon or Walmart could pull the prices further down. Happy shopping!
---
Affiliate Disclosure: Vroom Head India participates in various affiliate marketing programs, including the Amazon Services LLC Associates Program, and other affiliate advertising programs. As an affiliate, we may earn a commission from qualifying purchases made through links on our website. We appreciate your support and want to assure you that we only promote products and services that we believe in and would recommend to others. Read our affiliate disclosure.