Tesla CEO also mouths colorful comments about the vehicle
Recent reports suggest that Tesla could be working on a performance version of its hugely anticipated electric pickup truck- the Tesla Cybertruck Plaid! While details of the powertrain are sparse, it is most likely to borrow the tri-motor setup from the Model X Plaid.
Table of Contents
The Tesla Plaid powertrain can churn out 1020 hp, from three electric motors. The Model X Plaid has a 0-60 mph time of 2.5 seconds and top speed of 149 mph. However, the Cybertruck being heavier than the sedan could mean slight cuts in performance. The electric truck could also come with a more comfortable suspension setup.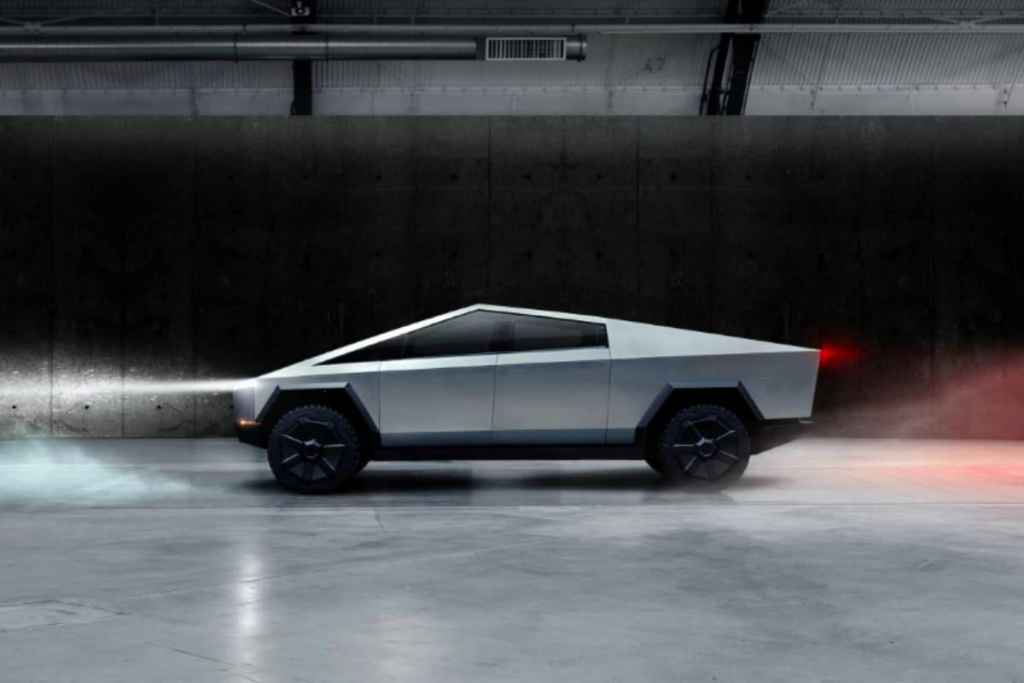 Key Leaks About Tesla Cybertruck
There have been a few recent insider leaks around the Cybertruck. Accounts/handles that claim to have driven the EV reveal a few interesting details about it. The performance is claimed to be breathtaking and befitting the Plaid standards. The frunk would be quite roomy and would come with a power open/close function. The bed gets no HVAC ports, but has 3 power outlets (240v and 120v). Bi-directional charging would also be on offer. At least some of these should be true, going by the credibility of the sources.
ALSO READ: Tesla Cybertruck Beta Prototypes Spotted Testing, Reveals New Details!
Elon Musk's Comment On Tesla CyberTruck Plaid
Tesla CEO Elon Musk recently tweeted (or should I be saying X-ed? IDK!) that he had a chance to take a spin on the Cybertruck Plaid on a test track and remarked that it's got some serious power and torque packed! He said that it is definitely a step up from the regular truck. Anticipation is building around the vehicle, as we wait for more leaks and reveals…