JCB India is the first manufacturer to embrace CEV Stage 4 emission standards in India
Construction equipment vehicles major JCB India has launched its new range of wheeled construction equipment vehicles, which adhere to the cleaner CEV Stage 4 emission standards. JCB is in fact, the first one in the industry to embrace CEV stage IV. Previously, these used to comply with BS3 norms.
JCB India's range of wheeled machines includes the 3DX Plus and 4DX Backhoe loaders, VC 117 soil compactor, and 530-70 telehandlers. All these now get engines that comply with the new emission standards. Plus, 3 new wheeled loaders with CEV Stage 4 engines have also been launched- 433-4, 437-4, and 455-4. The CEV Stage 4 standards set strict curbs on the overall emission and particulate pollution. JCB claims their products to be even more fuel-efficient in the CEV Stage 4 avatar, thus bringing down the total cost of ownership as well.
The new range will mostly be manufactured at the JCB factory in Jaipur. The manufacturer commences both domestic production and exports at this state-of-the-art facility.
The JCB range also gets the manufacturer's advanced telematics technology called JCB Livelink, offering real-time updates about the performance, operating and health parameters, location etc. The owner gets access to features like geofencing, time-fencing, and GPS tracking. JCB India claims to have sold over 1,80,000 telematics-equipped machines to date.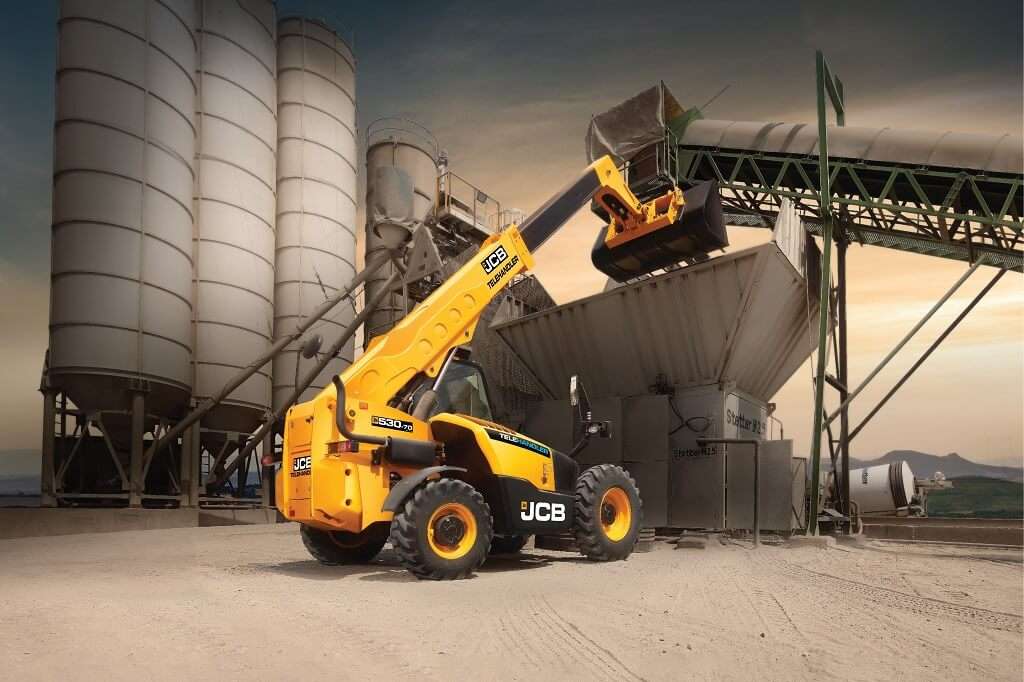 Lower Emissions, Higher Performance!
The new engines, as per the manufacturer have boosted the overall performance and capabilities of the JCB range. The CEV Stage 4 compliant JCB backhoe loader 3DX Plus is 7% more fuel-efficient and up to 8% stronger at digging. The 'Plus mode' now offers up to 25% more punch compared to the Eco mode. The maintenance costs, however, have come down by 15%. The 4DX backhoe loader is now 12% more efficient and gets a Smooth Ride System (SRS), AMT, and Servo Controls on Excavator end as standard.
The newly introduced 433-4, 437-4, and 455-4 are all wheeled loading shovels. The 433-4 gets JCB's EcoMax 444 engine and ZF axles and transmission. It gets up to 8% additional output and is 10% more fuel-efficient. The cabin also sees up to 15% additional room.
The 437-4 is larger and gets the JCB 448 Eco Max engine and ZF WG 130 transmission. The vehicle is 10% more fuel-efficient and has a bigger cabin along with lower maintenance costs. The 455-4 gets a Cummins engine, ZF Germany axles, and a WG190 gearbox. It offers 5% extra output in Power mode and a 10% hike in fuel efficiency.
The all-new JCB VM 117 Soil compactor is powered by a 55kW JCB eco Max 444 engine, which the manufacturer claims, does not require engine after-treatment. It is 10% more fuel-efficient and has higher productivity and reliability.
'
Let's get social! Follow Vroom Head India On Facebook, Instagram, Pinterest, Whatsapp and LinkedIn