The Android player supports wireless smartphone connectivity
Uno Minda has launched its newest Android-based infotainment touchscreen in India. Called the WTUNES-649TAACP, this 9-inch infotainment system packs a lot of features and tech. This universal car multimedia player is priced at Rs 34, 990 and is now on sale in the domestic car accessories market.
Key Highlights Of Uno Minda Android Player (WTUNES-649TAACP)
The WTUNES 649TAACP player suits the demands of most car owners- both laymen and enthusiasts. Powered by a T5 processor and running Android 11, this unit is claimed to offer a fast and intuitive user experience.
ALSO READ: L&T Finance PLANET APP Serves Easy Two Wheeler Loans – All Details Explained!
Other key specs of the Uno Minda car multimedia player include 4GB RAM, 36 band audio equalizer, 64 GB internal storage and support for numerous Android apps. To spice things up further, the player also gets wireless Android Auto and Apple Carplay support and a built-in 360 camera controller.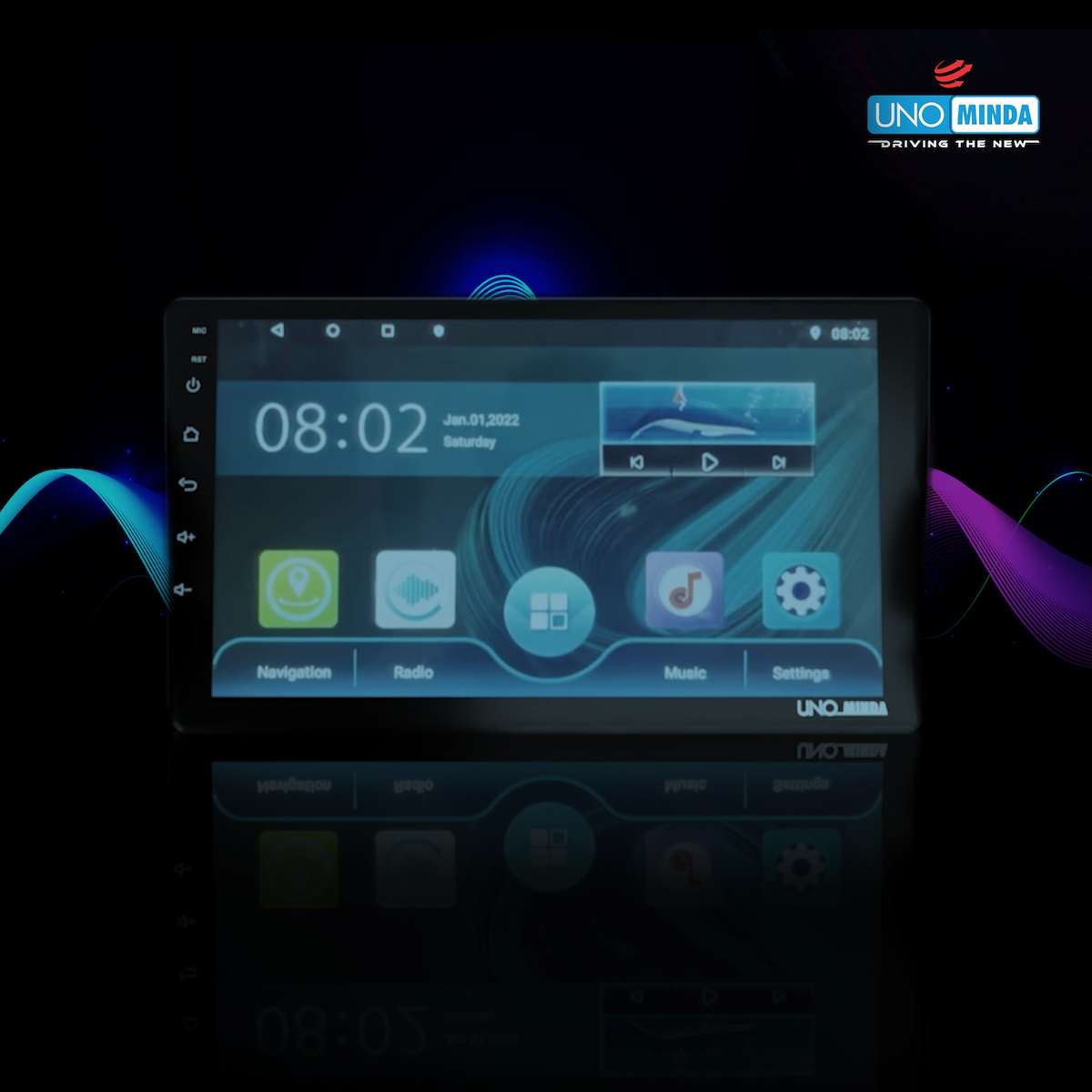 The Uno Minda Android player allows you to stream and watch Youtube videos. The 9-inch screen size further adds to the viewing experience. The player can be neatly integrated into almost every other car and looks and feels as neat and smart as the OEM units.
Uno Minda Android Player Price And Where To Buy It?
The new Uno Minda WTUNES 649TAACP is priced at Rs 34, 990 and is available at various accessories stores across India. It can also be shopped online.
ALSO READ: Qubo Dashcam Pro 4K Can Add ADAS To Any Car!
Uno Minda Android Player WTUNES 649TAACP: Spec Sheet
| | |
| --- | --- |
| Product | Android Car Multimedia Player |
| Model | WTUNES 649TAACP |
| Manufacturer | Uno Minda |
| Screen Size | 9 inch |
| Operating System | Android 11 |
| Processor | T5 |
| RAM | 4GB |
| Internal Storage | 64 GB |
| Android Auto | Wireless |
| Apple CarPlay | Wireless |
| 360 Camera Support | YES |
| Video Playback | Youtube |
| Equalizer | 36 Band |
| Android App Support | YES |
| Price | Rs 34,990 |
Follow Vroom Head India On Google News, Koo, Twitter, Instagram, Pinterest, Facebook, and LinkedIn