The pandemic has played a pivotal role in bringing about this newfound affinity towards 3D explorations among Indians
The ongoing COVID 19 pandemic has brought many changes in the overall consumer behavior in India. There has been a rapid drift towards digitalization in the automotive business and the associated industries. Let's not say this has occurred solely due to the pandemic, but yes, the global health havoc has had a major role in it. A recent survey by Eccentric Engine reveals how deep-rooted the affinity for exploring their next car in 3D is, among the contemporary Indians.
The survey reveals that over 7.6 million people in the country made use of internet-aided 3D simulation to experience their next car and its features, in 2020. This translates to over 300% (or a three-fold) growth in 3D exploration than in 2019. Eccentric Engine is a major name in the 3D exploration arena and has on offer an advanced 3D explorer by the name 'One 3D'.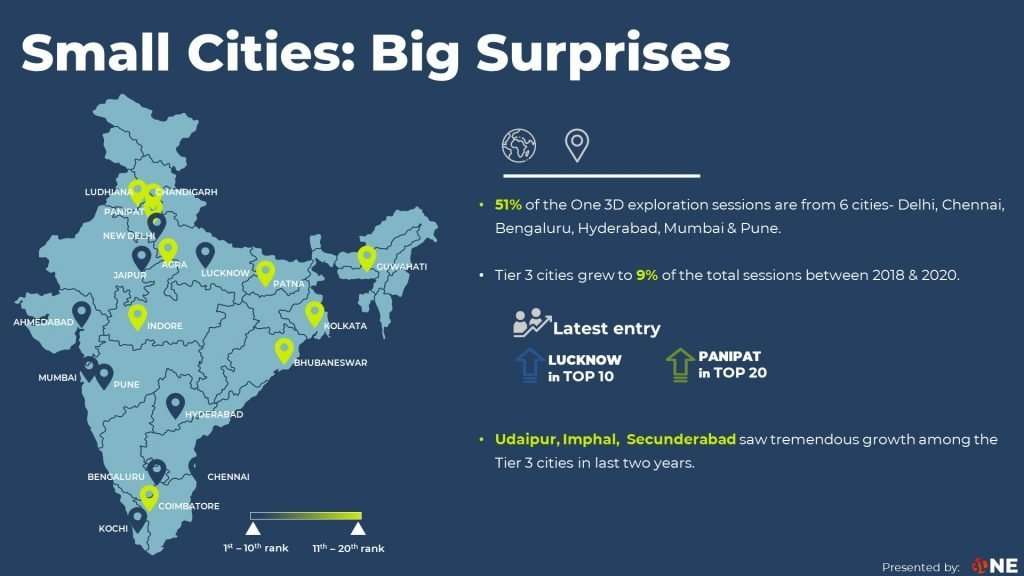 The company conducted the survey during the pandemic times and sampled over 100 million online interactions at select OEM web stores, offline showrooms, and over 5000 respondents from various tier 1,2,3 cities. 51% of the sessions have been from six cities- New Delhi, Mumbai, Pune, Hyderabad, Bangalore & Chennai. Lucknow had a surprising 3% while the tier 2 and 3 cities recorded decent growths in traction as well.
The survey reveals that over 70% of the total users relied on mobile phones for exploring their cars while 25% used desktops. The 12pm-4pm timeframe and Wednesdays had the maximum traction. November-December had had a significant boom in the number of users, owing to the festive season. The number of NRI sessions were also significantly high last year. Interestingly, Blue and White were among the most 'explored' colors in India.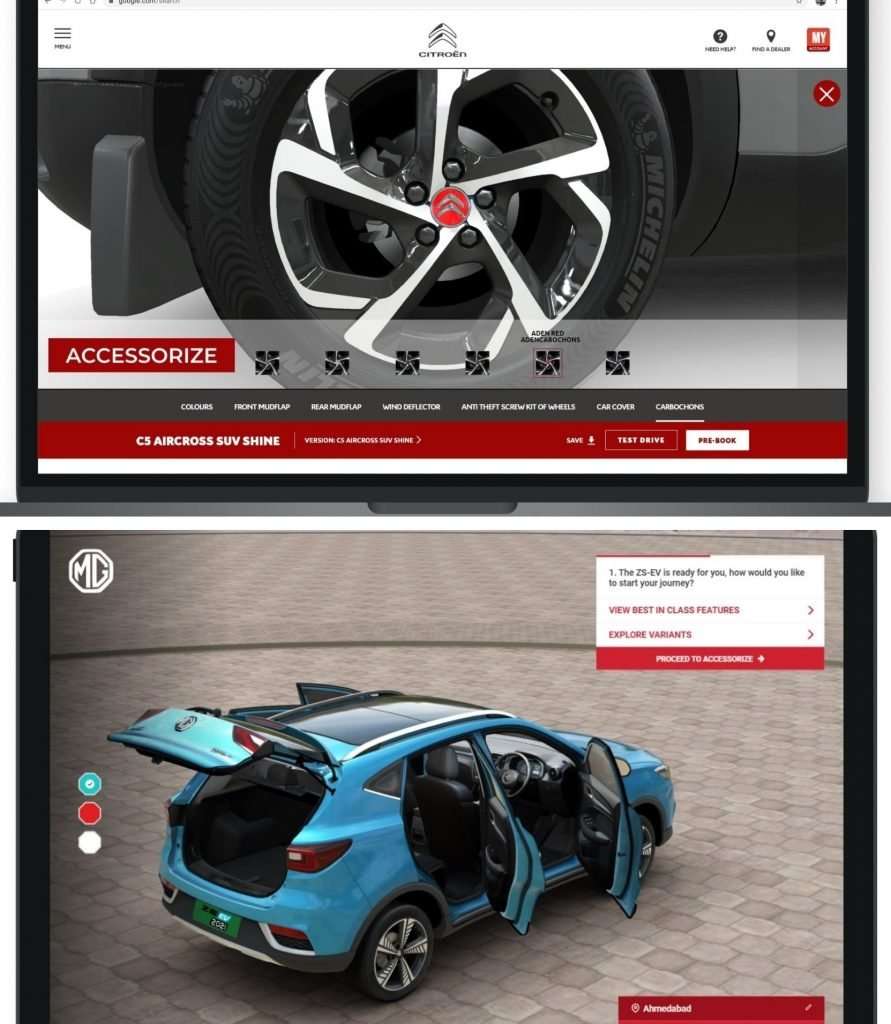 The car buying experience in recent years has been fast-evolving, and the pandemic but added to its pace. With dealerships shutting down and business shifting to mostly online in the COVID struck era, pre-sales stages demand a detailed and intuitive tool that could satisfy the customer and make him put his money on the product. The 'One 3D' offered but this! The platform offers detailed digital content for customer consumption, like 3D views of the exterior, interior, and its key features with utmost attention to detail in the visuals. The customers could also use the platform to select/change the color schemes or to switch between trims.
ALSO READ: