The shockingly gorgeous Roma follows Ferrari's newest design ethos
Ferrari has launched the Roma in India, with the base-price locked at Rs 3.76 crore (ex-sh). The Roma is thus, the least expensive Ferrari you can buy today. Though based on the same platform, it does not come as a replacement for the Portofino. The Roma is pitched as an everyday Ferrari with a high focus on usability and practicality even while being able to drive like a true-bred Ferrari upon will.
Ferrari Roma: What Is So Special About It?
The Roma embodies Ferrari's newest design ethos. It looks much cleaner and aesthetically composed than many familiar Ferraris. There is a remarkable amount of fluidity in the overall design and very few elements that would prick your eye! Even with all these said, Roma's design beautifully blends Classic and post-modern design cues, kudos to Flavio Manzoni. Even while ditching the familiar elements of Ferraris like oversized intakes and big wings, it hosts comfortably the likes of quad-exhausts, electronic spoiler, LED headlamps with integrated DRLs, and body-colored Cheese-Grater grille.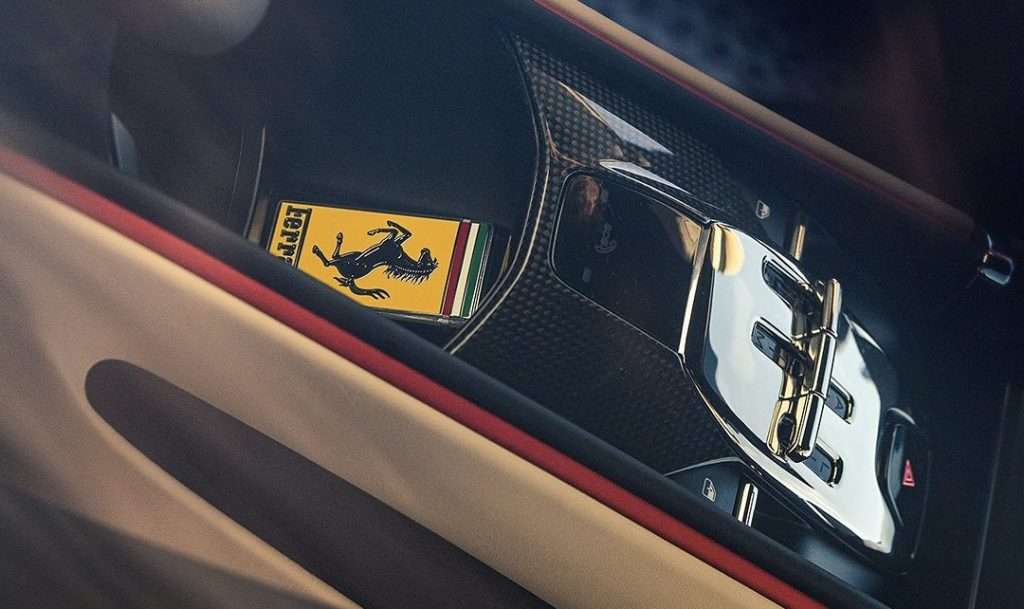 The Roma's cabin has a high focus on liveability and has a curved dashboard design, aimed at delivering unmatched comfort and convenience to both the driver and the co-driver. The car gets features like an 8.4-inch touchscreen infotainment system with a vertical layout, curved 16-inch digital instrument cluster, and a steering wheel with capacitive touch buttons. This also means that the enthusing steering-mounted push-button start is no more, you now need to touch the base of the wheel till the engine fires up. The Manettino switch is thankfully physical and there are a total of 4 modes on the Roma- Wet, Comfort, Sport, and Race ( which the Portofino misses out on)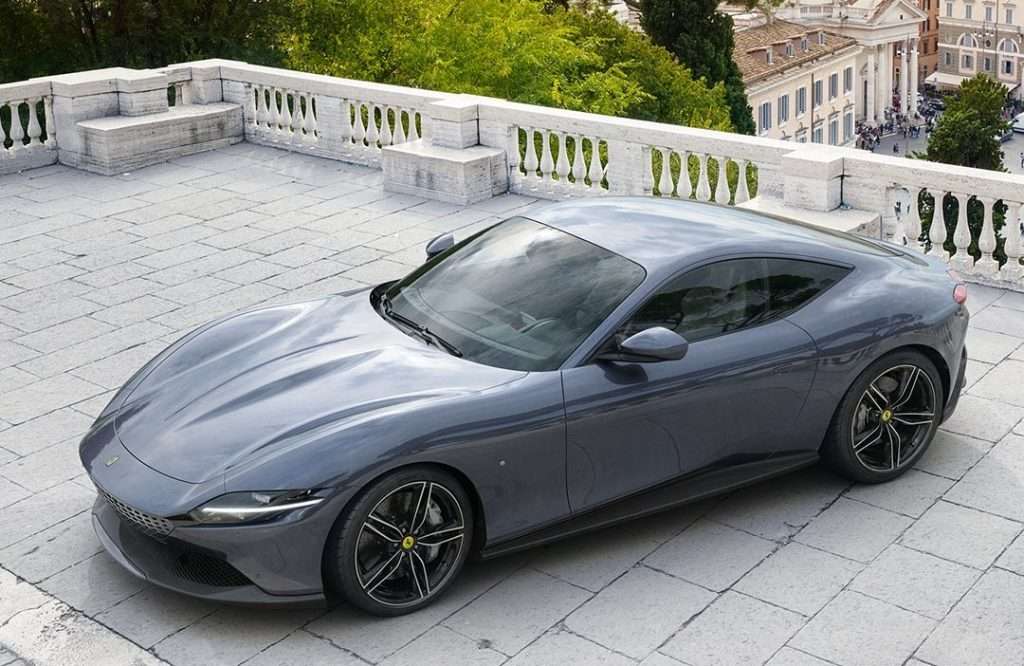 Specifications
The Roma is built on the same platform as the Portofino and has a front-engine layout as well. The two vehicles have the same wheelbase, even when the Roma has a slight upper hand of 2.8 inches in the overall length. It is also 1.4 inches wider, 0.7 inches lower, and 100 odd kilos lighter than the Portofino.
The Roma is powered by a 3.9L, twin-turbo V8 churning out 620 hp (a considerable hike from the Portofino) and 760 Nm, mated to an 8-speed dual-clutch gearbox. The transmission has been tuned for aggressive shifts, is 6 kilos lighter, and gets dry-sump lubrication as well. 0-100 happens in 3.4 seconds and 200 kph shows up in 9.3 seconds.
Let's get social! Follow Us On Facebook, Instagram Pinterest, Whatsapp and LinkedIn